When you live a hectic, demanding life, you begin to expect more from your time off than to just rest your body. You want your breaks to refresh you, cleanse you, and return you feeling completely reborn. In our wondrous world, there are countless exotic and beautiful destinations which are famed for their majesty, ambiance and tranquility. Natural and man-made, every form of relaxation imaginable can be found in the perfect luxury wellness break…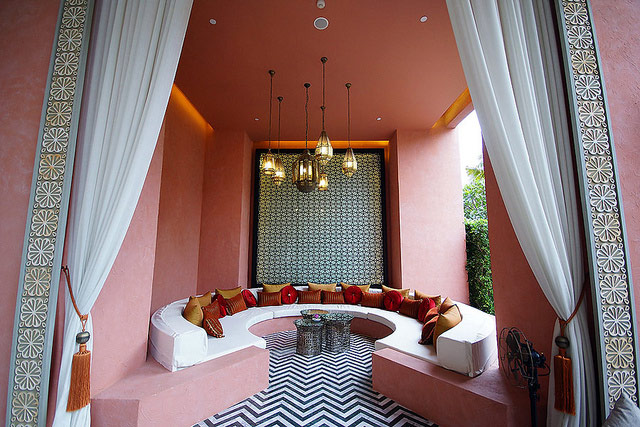 Marrakesh
Sunny Marrakesh is widely regarded as a favourite for a trip of culture or luxury; these two qualities even start to merge. Splendid age-old architecture stands tall in magnificent structures, some of the most famous and well-loved being its grand gardens and palaces. Marrakesh is also beloved for its luxurious, exotic spas and hammams. Traditional bathhouses, such as Riad Mehdi and Les Deux Tours offer sensational, relaxing treatments and a luxurious taste of Moroccan culture. Perhaps before you decide to relax more than you ever have before, you could experience the real Marrakesh, and venture into its famous Jemaa el-Fnaa or one of its many souks, which make up the largest traditional market in Morocco. Sample the local spice, fruit and vegetable produce, and see an array of talentedly-crafted traditional clothing, carpets, leather, textiles, pottery and gifts. Traditional local entertainment is often observed around the dazzling streets of Marrakesh. Once a day of exploration is over, you couldn't be in a better place to unwind and let yourself go. Marrakesh's exquisite riads are the perfect retreat for peace and luxury.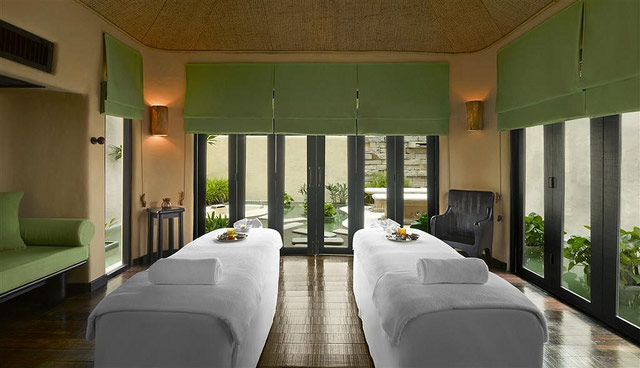 Phuket
Thai spa treatments are the top luxury choice wherever you are, so an obvious choice for a luscious getaway is beautiful Thailand. Renowned for its white sanded, blue watered beaches and extravagant nightlife, Phuket is becoming recognised as a hotspot for the most incredible spas. All decorated in the fabulous traditional Thai fashions, Phuket's spas are the homes of serenity, tranquility and absolute peace. The increasingly popular classic Thai beauty and spa treatments are performed by expert therapists, who make every effort to make the time entirely about you. Warming colours and soothing fragrances surround you, absorbing you in their delicacy. Cheraim Spa Village is one of the largest complexes for relaxation in the whole of Asia, and is tremendously eye-catching. Exotically-themed contemporary design, calming water features and luscious tropical greenery create the most peaceful and inviting of atmospheres. This is the heavenly standard for which Phuket's spas and resorts have become acclaimed for.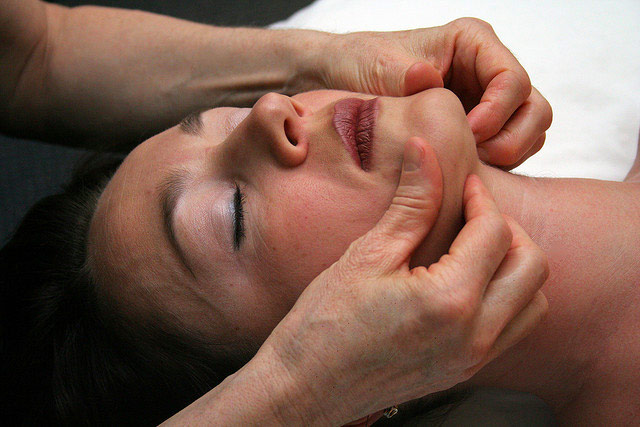 Sedona
The breath taking cliffs and canyons of Sedona, Arizona are undoubtedly one of the most amazing sights this world has to offer. The vast rocky faces of sandstone, each entirely unique, stretch out for miles, falling into cavernous valleys, and casting indescribable sunsets. These awe-inspiring surroundings and its 'vortexes' have seen Sedona become a 'spiritual Mecca', with alternative healers and therapists, healing and spiritual nature retreats, star gazing and vortex tours. Nature blessed Sedona with stunning sights which brim with a magical energy, creating a wondrous sanctuary for the spiritual. Those with new age and metaphysical interests find peace and overpowering wellness of mind within the beauteous boundaries of Sedona. It is a miracle of nature, and truly awesome to behold.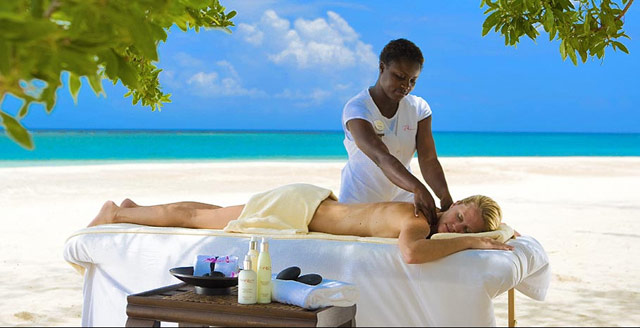 Negril
Negril in Jamaica is another natural beauty – except with a lot more ocean. White sanded beaches stretch on for miles – many allowing topless or nude sunbathing if you'd like an even tan – with the crystal clear waters welcoming exploration through snorkeling. Negril is blessed with the Blue Hole Mineral Spring, a cavernous plunge pool into cool blue waters, as well as many caves, including the stunning Throne Room – a vast underwater cavern through which you can scuba dive amongst colourful tropical fish. A white-knuckled tradition in Negril is taking the leap off the famous cliffs into the ocean. Locals perform amazing tricks as they plummet off the rocks, and travelers are welcome to have a go too. Fabulous local bars and restaurants populate the area, so a day of cliff diving can turn into an evening of relaxation and great dining. Negril is spotted with various retreats and spas, in which you can totally unwind as expert therapists and masseuses put you totally at ease in luxury and style. Negril is a perfect place to become one with nature, to enjoy it and participate in it, and very few things can be so enlightening.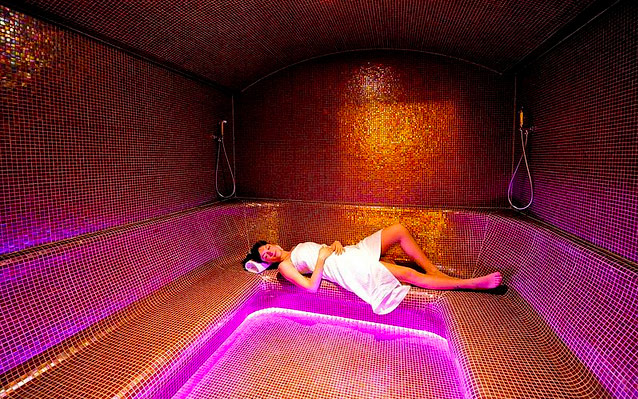 Tuscany
The Tuscan countryside in Italy offers some splendid views of the natural world. Green and gold hills roll on and on, merging into misty mountains. These views alone are enough to calm your soul, but the region of Tuscany contains many of Italy's most beloved cities and landmarks. Tuscany's capital Florence is rich in history and art. Known as the birthplace of the Renaissance, Florence is populated by grandly designed churches and buildings, as well as a Cathedral. There are also many glorious art galleries and museums to visit in Florence, a city of glowing character and presence. Another major city to visit whilst enjoying radiant Tuscany is Pisa, which is of course home to the famous Leaning Tower, and a forest of exquisite classic architecture. The tranquil Tuscan countryside is a perfect climate, and so hosts copious vineyards and olive groves whose premises can be visited and produce sampled. These idyllic fields and hills and valleys are so truly peaceful and beautiful. Tuscany is full of experiences to excite every sense, and leaves its visitors reborn.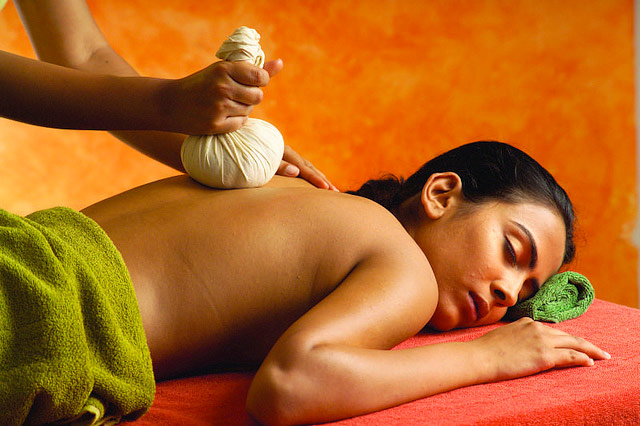 Kerala
Kerala in the south of India has become known as a haven spas, and home to traditional alternative medicine Ayurveda. Kairali Ayurvedic Health Resort is dominant in the market, with its 50-acre span and hugely inviting service. They offer every typical spa treatment imaginable, as well as their traditional Ayurveda treatments, making a perfect combination of regal luxury and south Indian custom. Whilst in Kerala, you can absorb local nature and culture, by visiting one of its spice and tea plantations, where you see everything growing naturally, and are invited to sample their delicate produce. Alternatively, unwind and enjoy a taste of paradise on one of the many beautiful beaches that India has become renowned for. Lose yourself and relax your body and mind by taking in one of Kerala's many yoga and meditation gatherings. The atmosphere of India, and all its natural wonders truly make it heaven on Earth, and the perfect place for anybody to be reborn.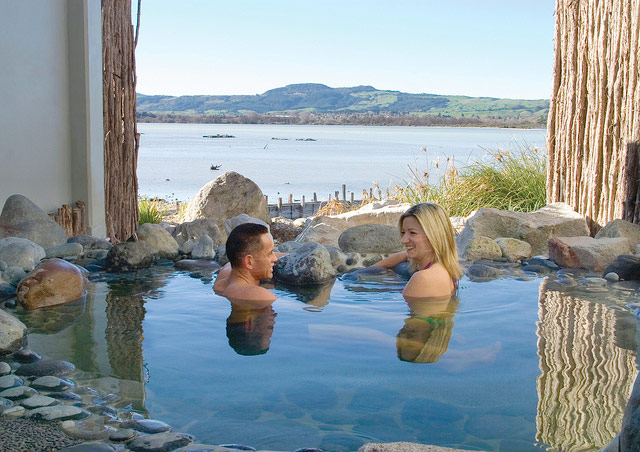 Rotorua
Proving that natural wonders come in many shapes and sizes, the final favourite on the list of Wellness Breaks to Rejuvinate the Soul is dazzling Rotorua in New Zealand. On the 'island of volcanoes,' Rotorua is special for its evident geothermal activity, and the sulphury smell as a result. Vast, twinkling springs and geysers burst forth, the sunlight illuminating the water droplets as they fly. Luxurious, natural mud-baths bubble, cool and welcoming. Explore crater lakes, rocky creeks and lush green surroundings. Whether you'd like to experience Rotorua in a relaxed manner, at one of its many gorgeous spas, creeks and mud-baths, or you'd rather hit the ground running, and take a mountain biking trip through the adventurous mountains and hills, the elements come together here to deliver the very most the great outdoors has to offer.
Related articles