When it comes to keeping busy in Jamaica, there's an endless sea of possibilities to keep your thirst quenched. With so much to do and so much to see, how can you possibly decide between all that this incredibly diverse island has to offer? Here's a short guide to five top-notch experiences that you can't miss out on.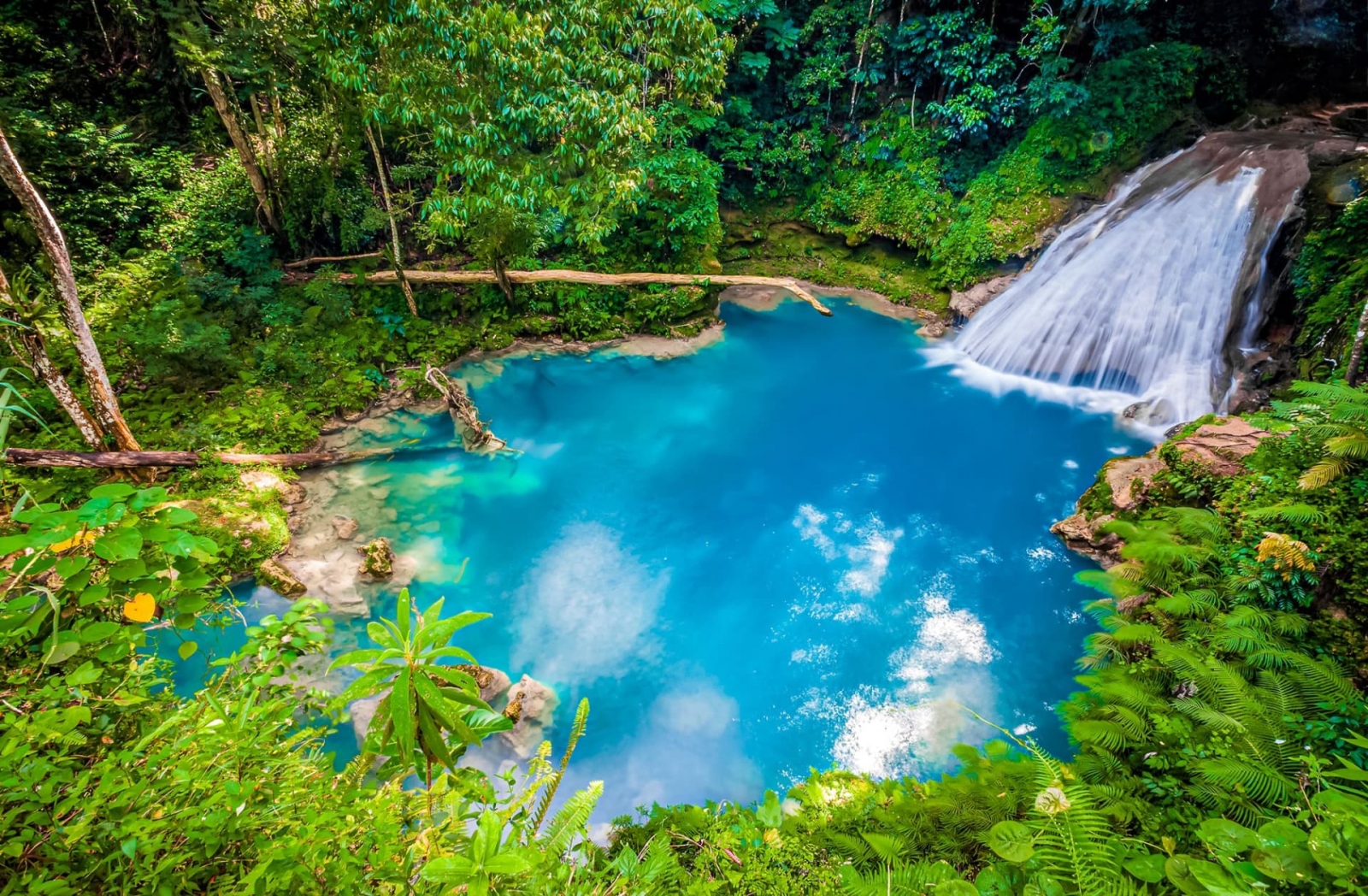 Visit the Blue Hole
Tucked away amid the mountains just beyond the thriving port town of Ocho Rios, The Blue Hole is the perfect break from the hustle and bustle of the town. Cool, inviting waters that match the colours of Jamaica's cheerful sky await you. Float across this spectacle on the man-made rope swing before making a splash in this natural wonder, or if you don't feel like replicating the common monkey, jump in off the well-positioned rocks. The Blue Hole is a mysterious place, completely encased by beautiful flora, and once you've had your fix of acrobatics, it's perfect for simply chilling out.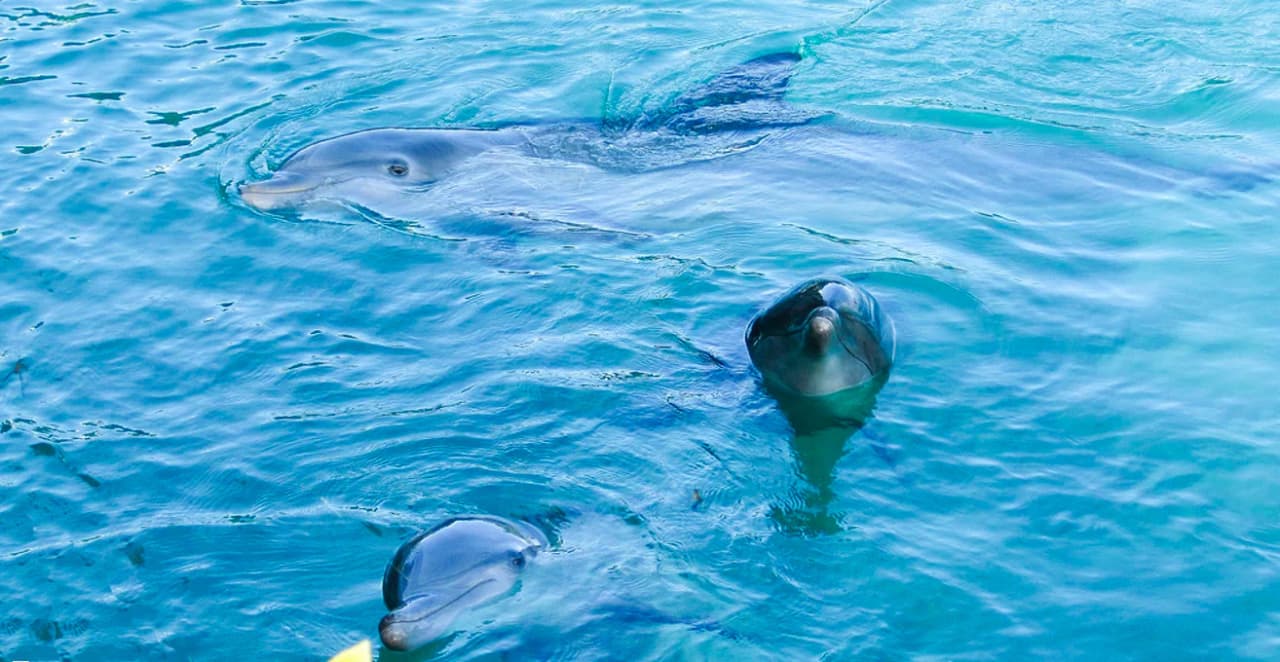 Swim with dolphins
If swimming with dolphins is on your bucket list, the picture-perfect coastline of Jamaica is the only place to tick it off. Learn all about these fascinating creatures, before getting up close and personal in their natural environment. Guests can choose to swim side by side with dolphins, immersed in the deep blue waters, or enjoy an encounter in the shallows of Dolphin Cove. The cove itself is beautiful, surrounded by jungle and natural beauty, it offers many other exhilarating activities like swimming with stingrays and sharks.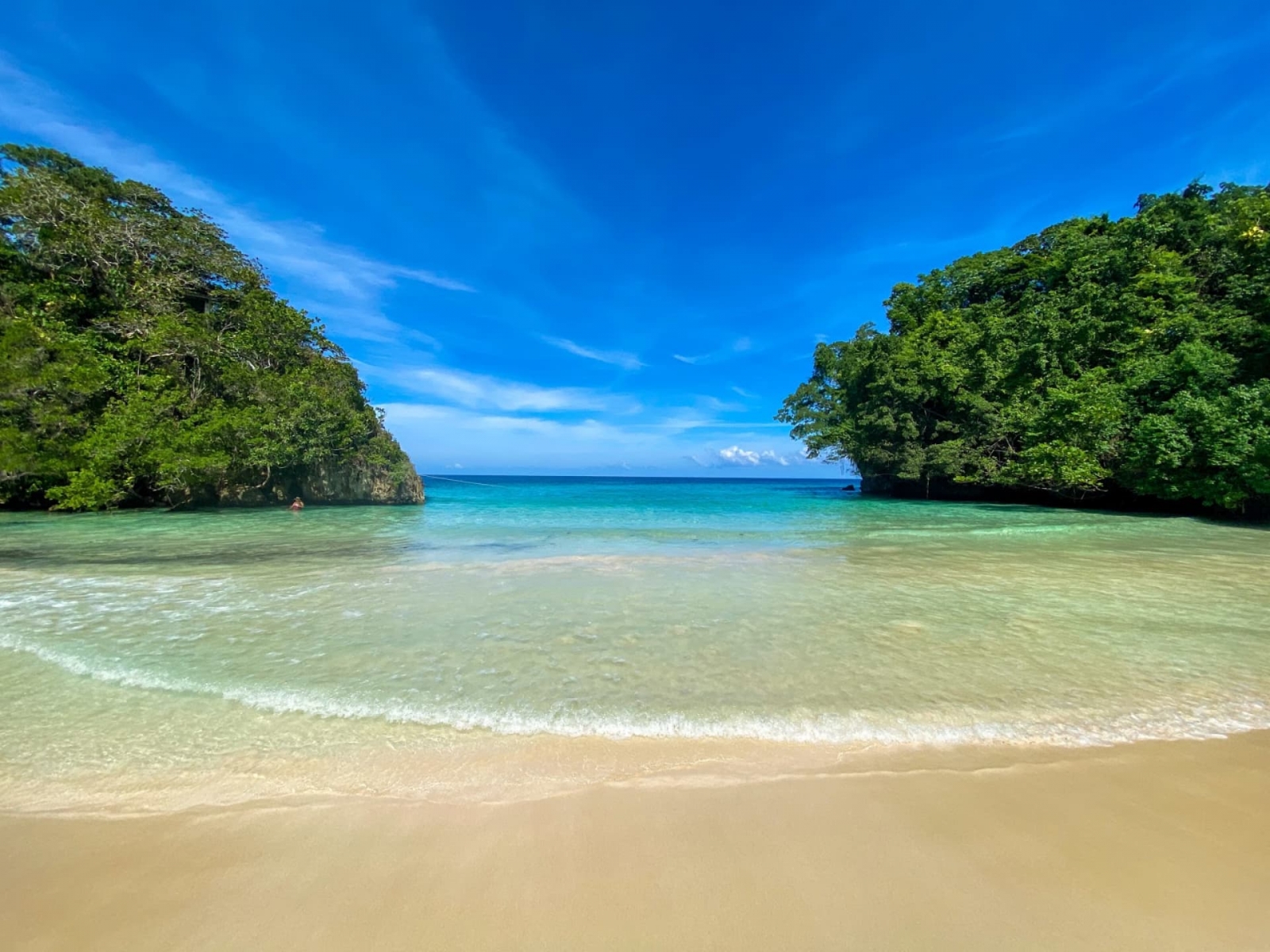 Relax on Frenchman's Cove
This beach is a cut above the rest. It's here that the crystal clear waters of the Caribbean Sea blend effortlessly into the equally radiant waters of the river at Frenchman's Cove. The cove is perfectly enclosed by wonderfully green vegetation, with plenty of stunning flowers and fruit trees to check out nearby. This is a paradisiacal place to be and should be enjoyed for the serenity that it offers. It's a place where beach-goers can pull out a book, relax and ponder in peace. Although home to the Frenchman's Cove Resort, the beach is open to all for a small fee and it is rarely crowded. This is a tranquil getaway.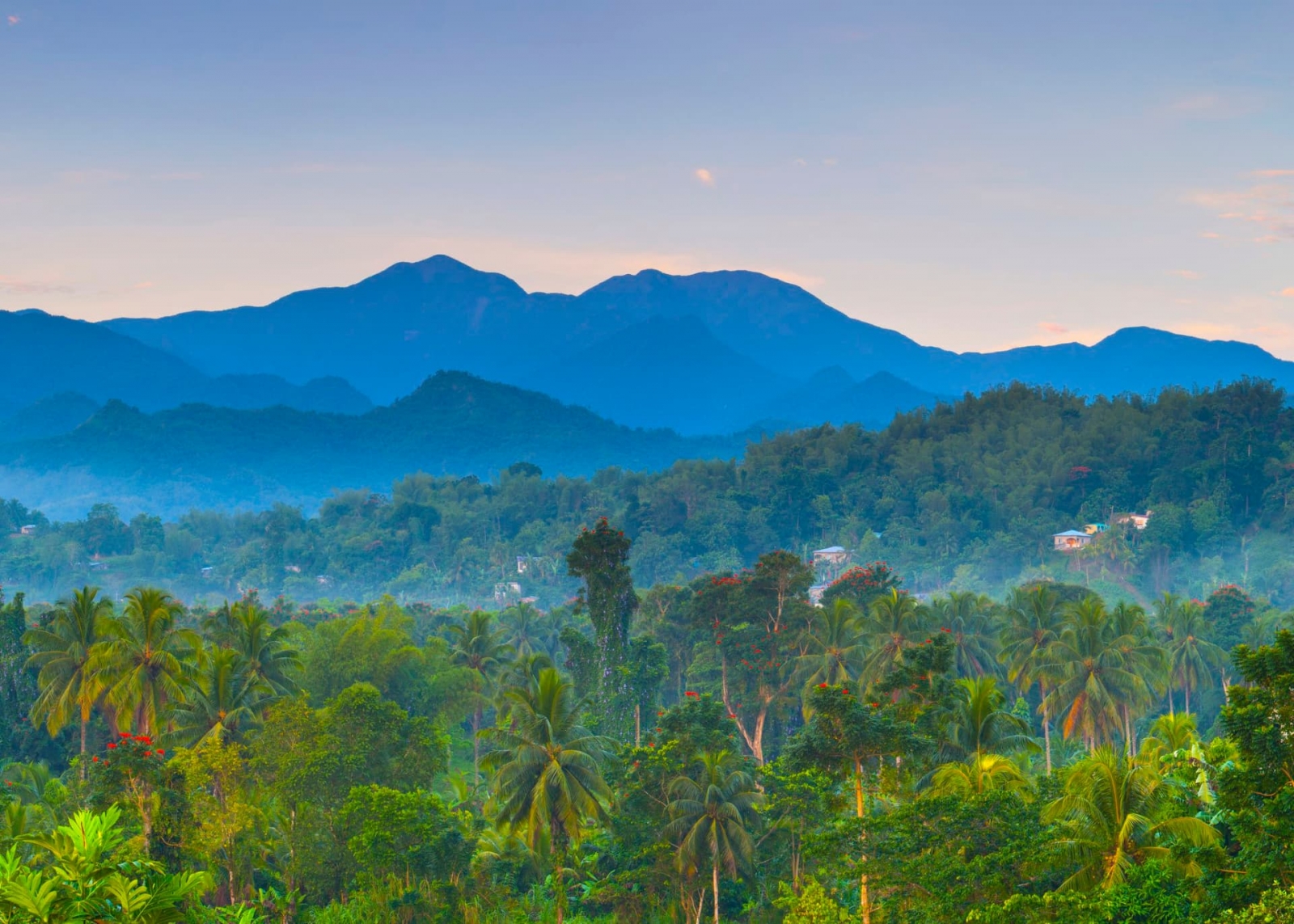 Explore The Blue Mountains
Hiking amongst flora and fauna in the foothills of the Blue Mountains National Park is an enjoyable and fulfilling experience. You'll pass striking waterfalls and gardens amongst the lush vegetation and if you are feeling adventurous, these hills can be explored on two wheels. Hiking to the summit of Blue Peak will really help you to earn your stripes as at 7,400 feet, it's the highest peak on the island. Keep your fingers crossed, as on around 30 days throughout the year, the summit is said to offer unrivaled views of the island's coastline and Cuba in the distance.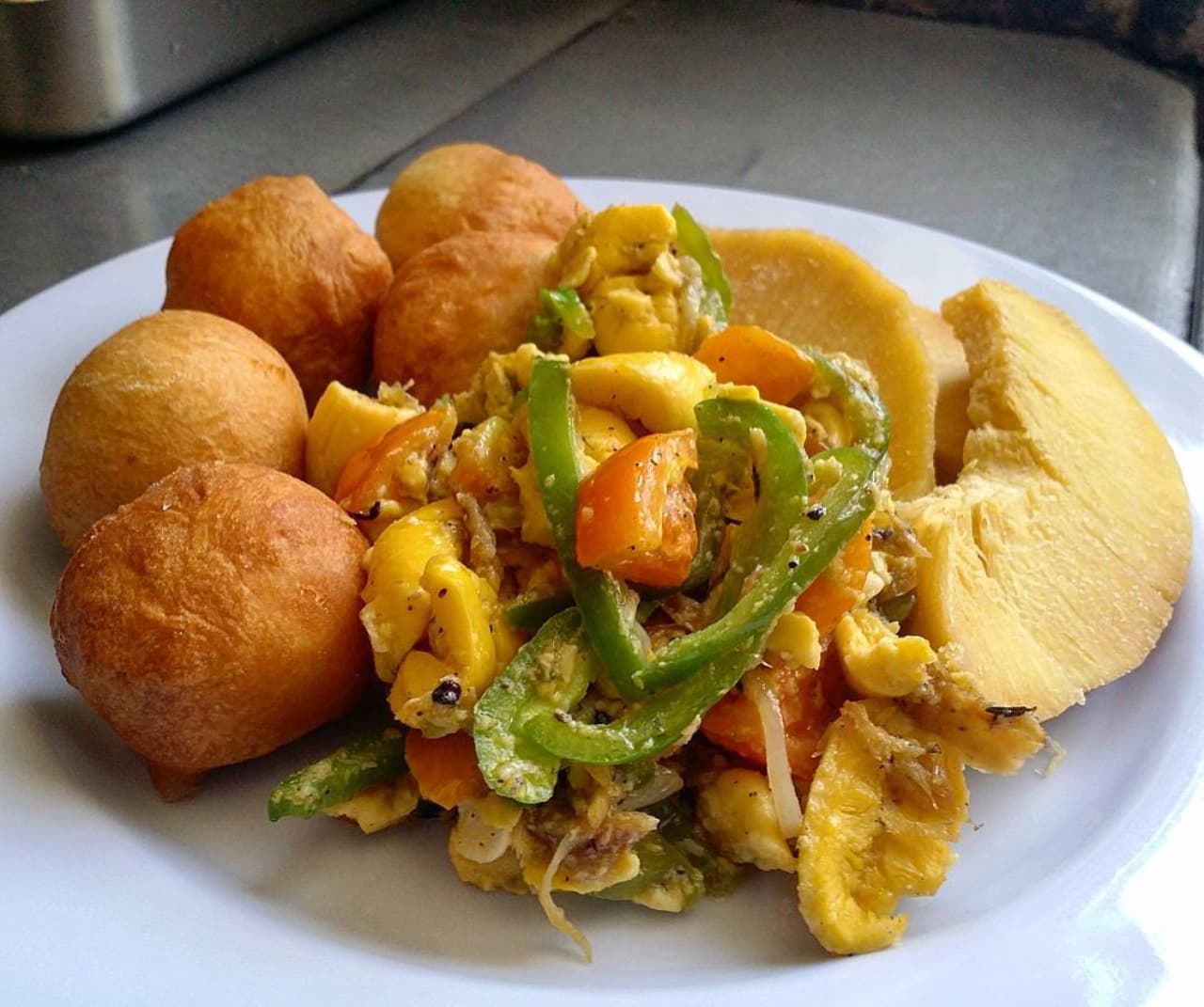 Eat like a local
Do as the locals do and indulge in some delicious ackee and saltfish for breakfast. Despite its non-conventional breakfast-like appearance, it's the true Jamaican way to start the day and you might be surprised at just how delighted your taste buds are. Ackee is an incredibly popular fruit in Jamaica and once cooked, to the untrained eye could almost pass as scrambled eggs. Combine this with saltfish, (dried, salted cod), an abundance of spices, fresh tomatoes, and peppers and you've got yourself a traditional Jamaican breakfast. Make sure you order dumplings on the side for the complete culinary experience.