Ibiza has long been one of the most popular European destinations for family holidays, offering a uniquely relaxed atmosphere, dream-like beaches and many luxury Ibiza villas that perfectly cater for families' requirements. In fact, when you consider its authentic island customs, attractions, water parks, beaches and endless al fresco dining options, it's really not surprising that Ibiza has seen a sharp rise in tourist number in recent years; approximately 2 million holidaymakers flock to the exotic island each year. To demonstrate the scope of accommodation for your dream family holiday, we've handpicked five of the best Ibiza villas for families in 2016.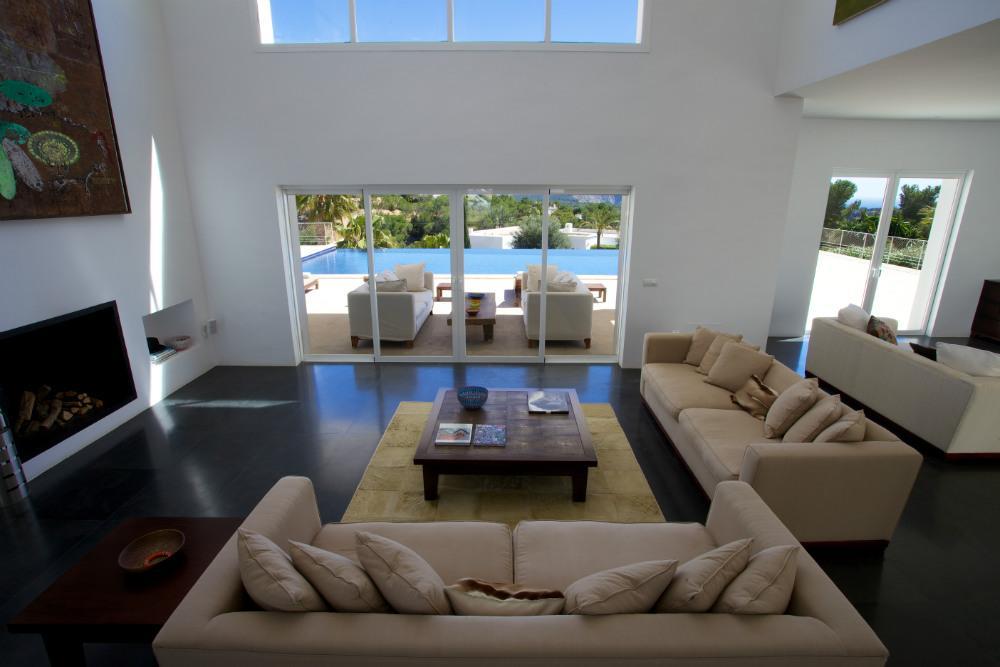 Villa Acai is a modern family villa located inside the exclusive community of Vista Alegre, just 10 minutes drive from the airport. The villa is located close to EsCubells, a tiny picturesque village located on the edge of an immense cliff on the southwest coast of Ibiza. It has four ensuite bedrooms, a gym, and inside and outside living and dining areas. It also has a lovely garden, a large swimming pool deck with stunning sea and sunset views, ultra-modern entertainment technology and an alarm system to ensure security at all times.
The decor is minimalist and neutral in tone but extremely cosy, light and spacious with art used to create colourful touches to the luxurious interior. Those with babies and toddlers will appreciate the cot and high chair. The garage is ideal for families who would like to rent a car and see more of the island, although the beautiful Es Torrent beach is walking distance from the villa.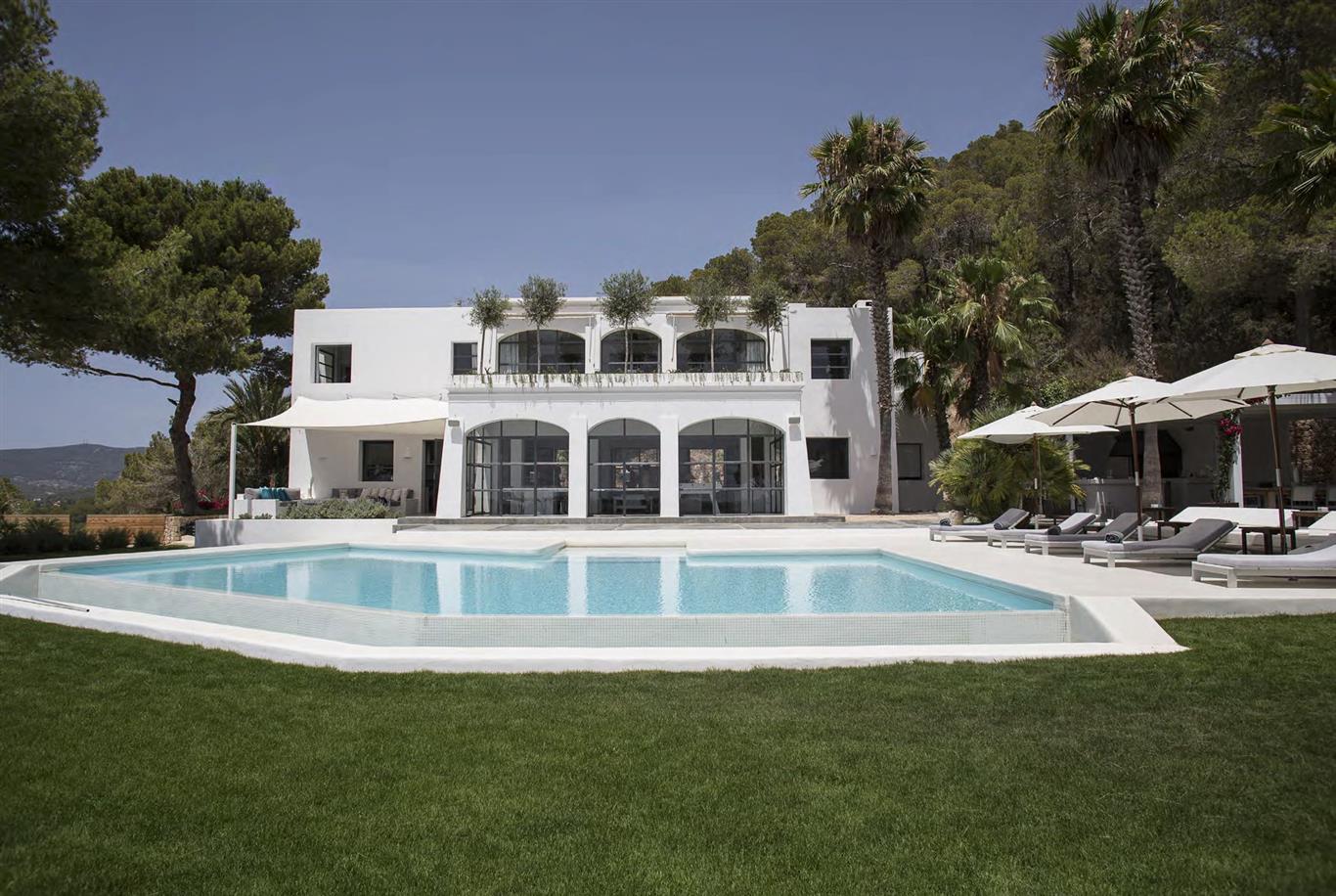 The magnificent Villa Cardona is one of the most sought-after properties on the island.  Just 10 minutes drive from Ibiza town and comes complete with a large pool area and sea views, it is perfect for families who prefer the seclusion of the hills, but within close proximity to the action. This modern stylish 7-bedroom villa has over 400m² of living areas, allowing privacy and space. The villa is light and has internal heating;the pool area, garden and the sea beyond are visible from inside the property. It comes with child-friendly facilities such as a cot, high chair, a home cinema, satellite TV, and a Ping-Pong table. The villa is located in the quaint hillside village of San José with its white church, many terraces and excellent restaurants. It's a good launching point for discovering the coast and beaches.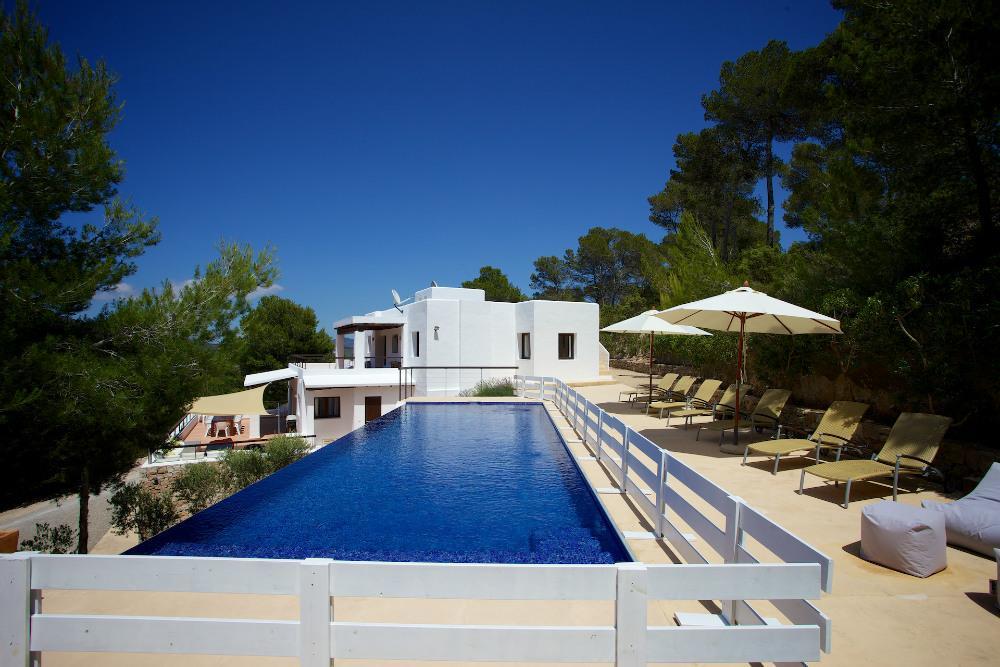 Villa Can Jordi is a contemporary luxury property that has been built to cater for a wide range of personalities. Above all, the characterful 6 bedroom, 5 bathroom property has been designed with child-friendly protection, including a pool fence, alarm system and stair gates. Facilities for family entertainment include family rooms, a Ping-Pong table, outdoor music system, and large day beds around the pool, two outdoor dining areas and bedroom flexibility with twin and double bed configurations. Additionally, a spacious sunbathing terrace has countryside views across the infinity edged swimming pool (10x5m). French and Ibizan design influence the decor and the villa provides all home comforts and technology in minimalist surroundings. It's located in the hills near EsCubells, just minutes drive from the finest beaches and seafood restaurants in Ibiza.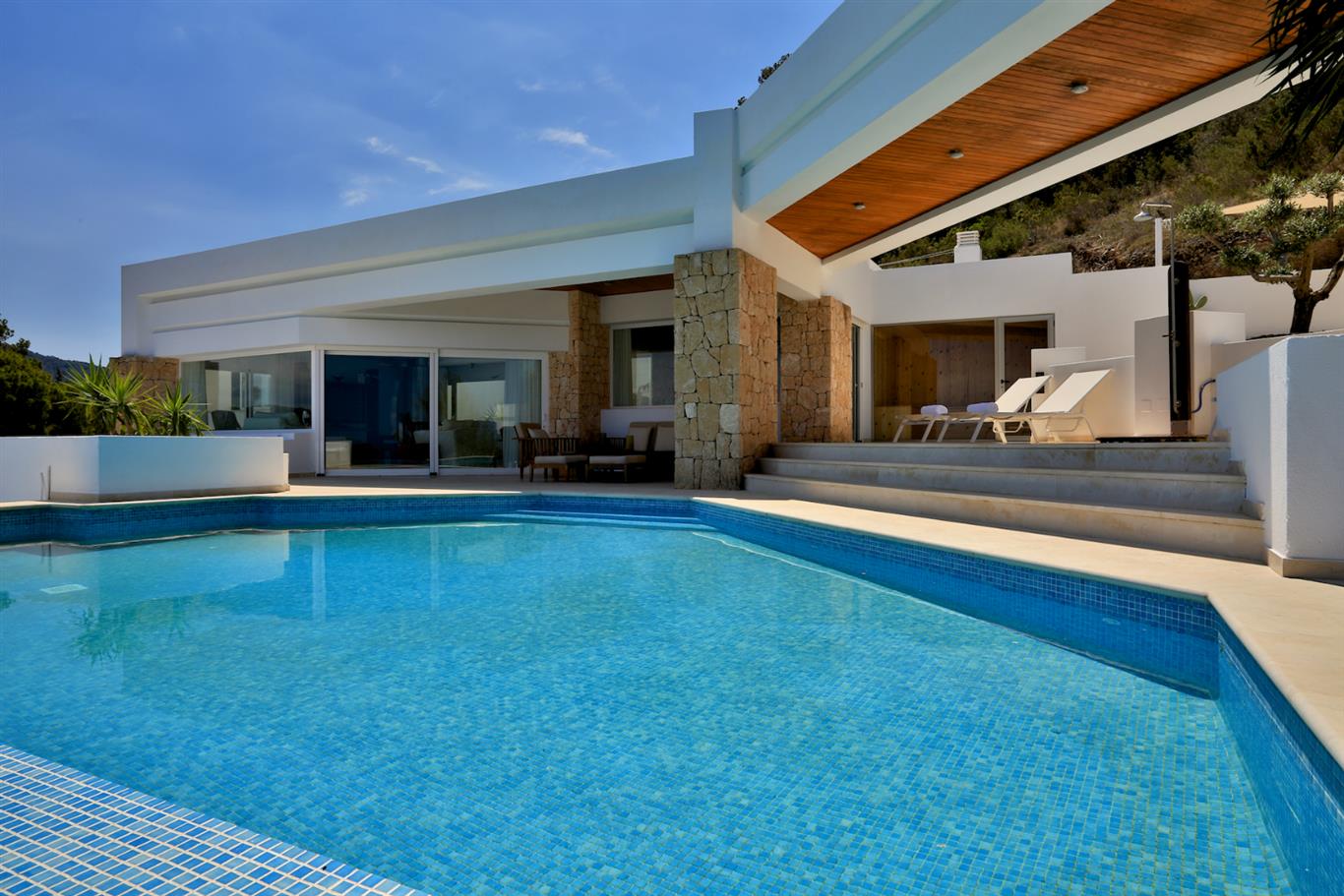 This property is a fantastic choice for smaller family holidays, although it is still spacious with 250m² of ample living area, an open plan dining area as well as a bar and a separate fully equipped kitchen. Villa Anna is superb find, located on a hill near the little bay of Cala Carbó in the southwestern part of Ibiza. The three-bedroom villa has sweeping views over the Mediterranean, towards Can Conejera and S'espartar islands and Formentera. The beach is a short walk from the villa, as are the supermarket and restaurant; plus, car parking means you'll be able to freely explore more of the island.
An electric gate and fence provide security, and both adults and kids will love the comfortable decor and modern facilities, including satellite TV, Wi-Fi and sound system. Breathtaking sunset views can be enjoyed from a separate lounge area below the pool, where you can also find a smaller children's pool. The bedrooms are all en-suite and the third guest suite is located in a separate apartment next to the pool and outdoor dining area.   
If you're interested in a countryside retreat, Villa Nobel in the north of the island is the perfect choice. Nestled in the heart of the countryside just 5 minutes from San Miguel village, with stunning forest views and a glimpse of the sea, the charming villa was designed by the renowned Ibiza-based design consultant, Rolf Blakstad. The main house offers five spacious bedrooms, all with en-suite bathrooms. A garden annex provides an additional suite, also with its own bathroom. The tastefully decorated interior comes complete with a home cinema and digital projector.
The large saltwater pool has built in stairs at the shallow end, making it great for children and adults who just want to relax in the cool water on a hot day. The tranquil outside area can be accessed by large sliding doors, which ensure the villa is flooded with light. Villa Nobel is perfect for families who like to cook since it not only has a spacious open plan kitchen, but also has an outdoor summer kitchen.