When visiting the Three Valleys, you simply must visit some of the most luxurious restaurants that the French Alps has to offer. From Michelin star chefs to restaurants with stunning mountain views, the Three Valleys has it all – the scenery, the atmosphere and most of all the cuisine. Here are 9 luxurious restaurants you really must try the next time you visit the Three Valleys.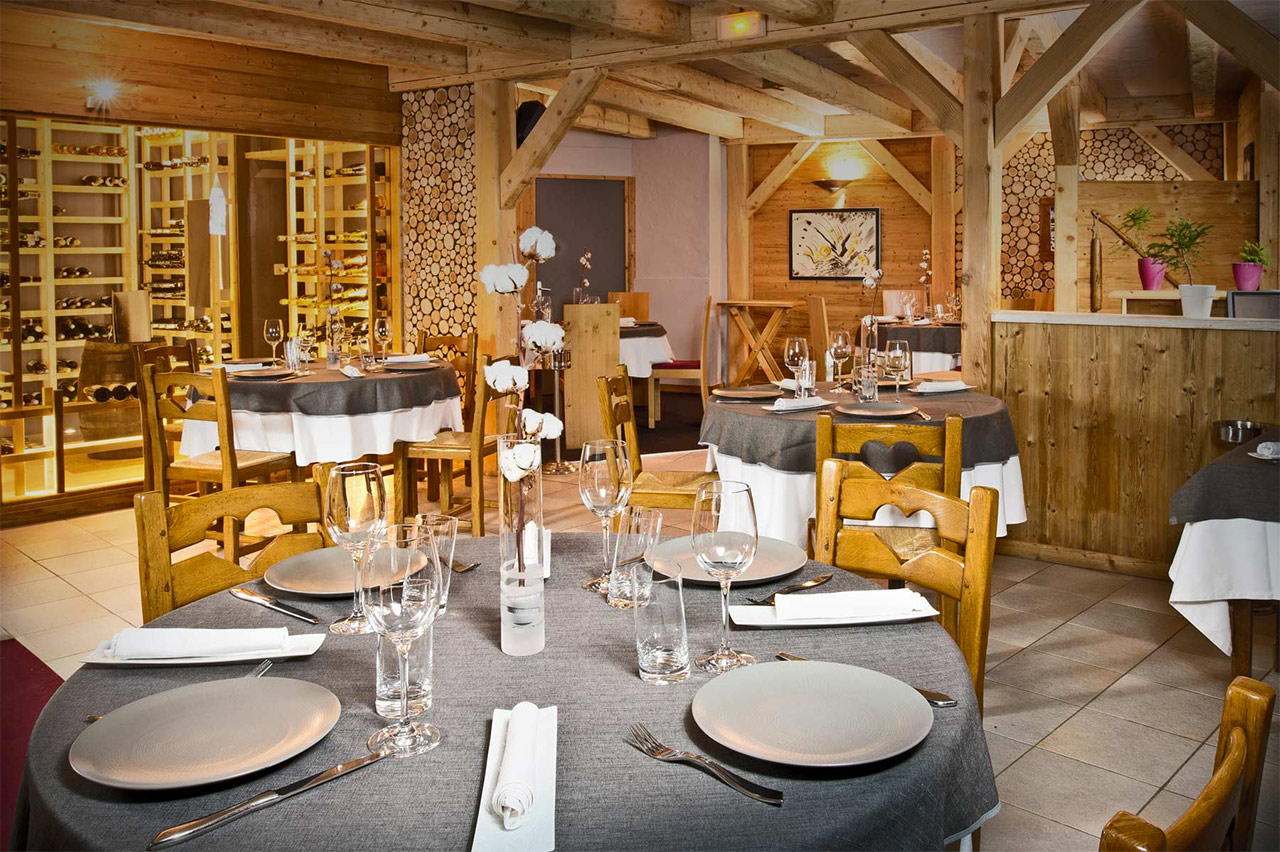 Le Farcon, La Tania – Courchevel
Situated in La Tania, Courchevel, Le Farcon has been a Michelin Star restaurant since 2006 with talented Chef Julien Machet. With so much elegance and class throughout his dishes, Julien has been able to express his creativity and original influences for more than a decade, whilst staying true to his authenticity and roots. Julien has always been able to produce quality over quantity with his food, leaving his guests impressed and wanting more.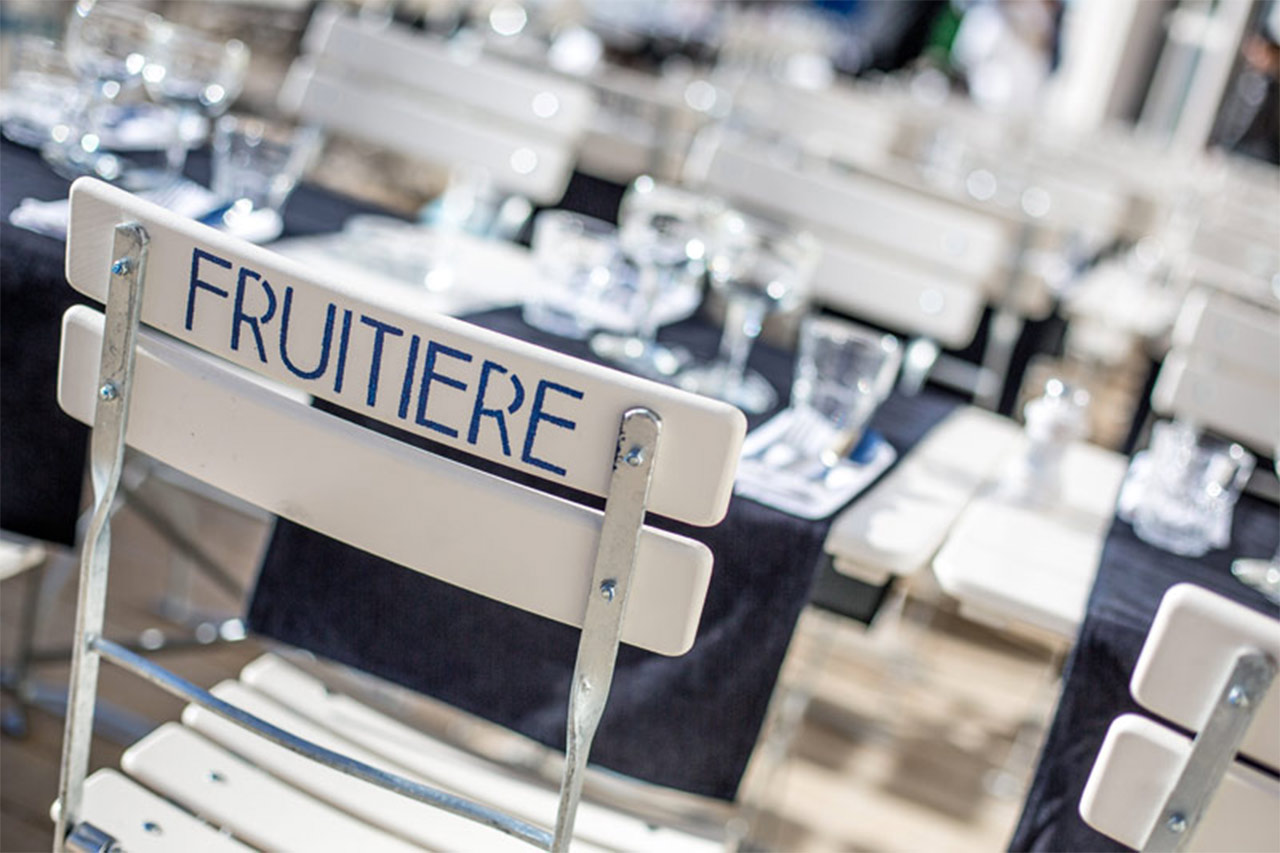 La Fruitiere, Meribel
On top of stunning luxury ski chalets, Meribel also has a fantastic selection of tasty restaurants to try out. With stylish décor, an outdoor setting and a cosy atmosphere, no doubt La Fruitiere will make you feel comfortable in an instant! Be aware though, once you visit you never want to leave! A modern, elegant restaurant situated in Meribel, where Chef Franck Mischler produces fine yet rich cuisine with locally produced goods. With a range of local cheeses and fine wine, you are sure to explore the real taste of France.
Le Coeur de Cristal, Meribel
A little something for the outdoors, Le Coeur de Cristel restaurant offers a range of luxury foods and wine lists. Located in Piste de Meribel and made for adventurers, Le Coeur de Cristel offers salads and burgers for short breaks from skiing activities. For lunch, it offers a more traditional selection of dishes to its visitors. No doubt, Le Coeur de Cristal offers a great time with après-ski, hosting parties on the terrace until sunset and serving dinner upon booking. This is a great place to take in the breathtaking views of Meribel.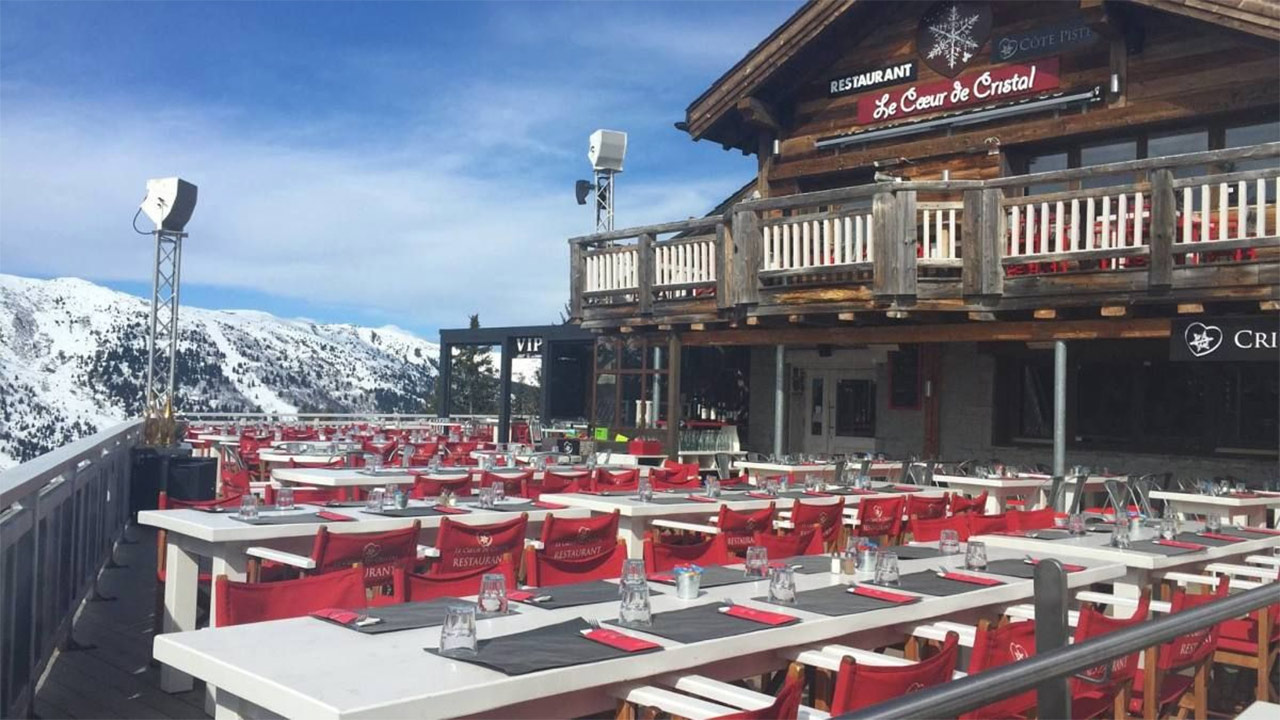 Le Chabichou, Courchevel
"A truly amazing restaurant with fabulous food, but at fabulous prices!" Le Chabichou is known to be one of the classiest restaurants in Courchevel. Located in Le Chabichou hotel, the restaurant offers a true representation of its gourmet dishes with freshly prepared, natural produce. With 2 Michelin stars since 1984, it's no wonder that Le Chabichou is an outstanding restaurant lead by two talented chefs, Michel Rochedy and Stephane Buron.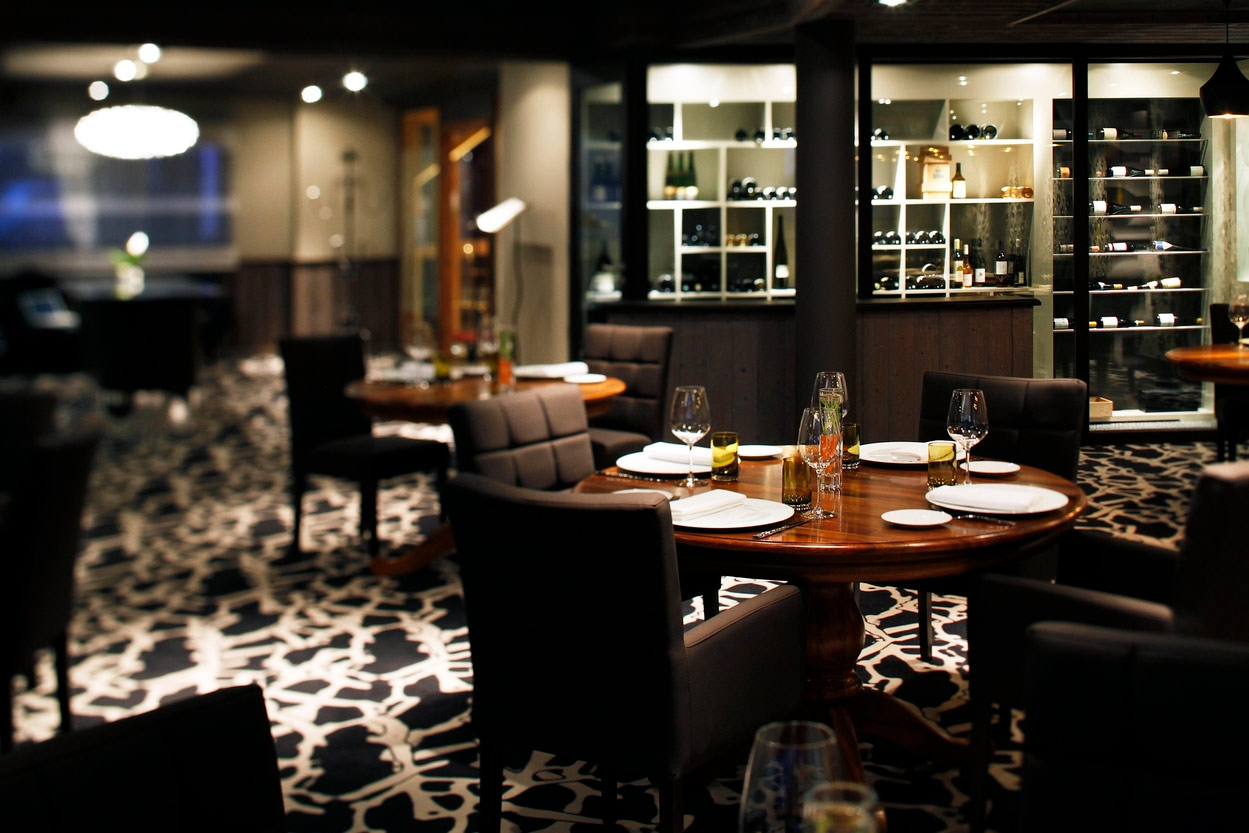 Jean Sulpice, Val Thorens
A chef that tells his stories through his dishes is a chef worth knowing. Chef Jean Sulpice was born into a family of restaurateurs and has been cooking all of his life. Known for his identity cuisine with Savoyard Soil, flavour, herbs or sauce, he adds richness and diversity to his creations. Jean Sulpice plays with simplicity when creating his dishes, which are carefully put together to create the perfect taste.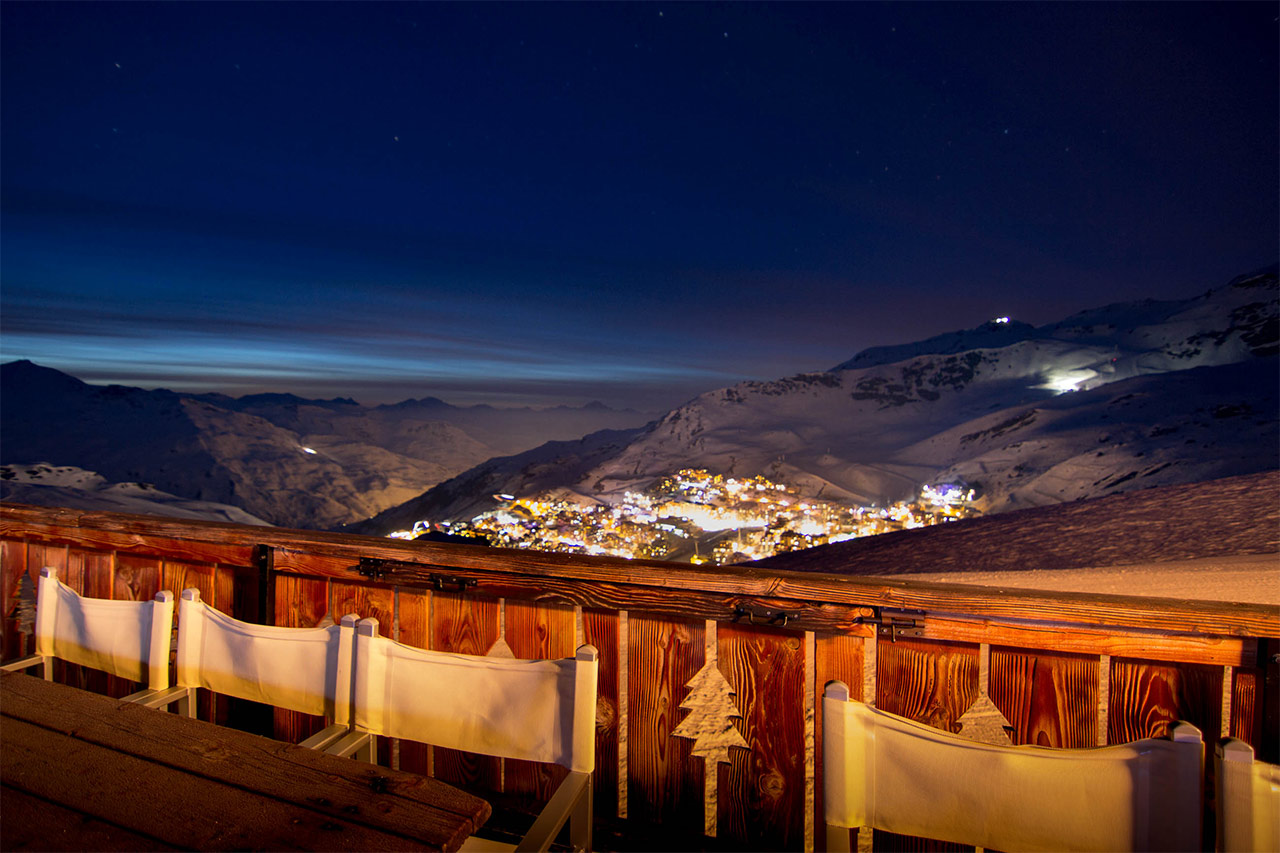 La Chalet de La Marine, Val Thorens
In the heart of Val Thorens, a mountain restaurant called La Chalet de La Marine received an award by the 2013 Michelin Guide! With an outstanding view of the Belleville Valley from the balcony and a cosy atmosphere near the fireplace on the terrace, it is no doubt that the gourmet dishes match its stunning views! With moments to savour, Chef Josselin Jeanblanc passionately provides unexpected, top quality dishes to his visitors.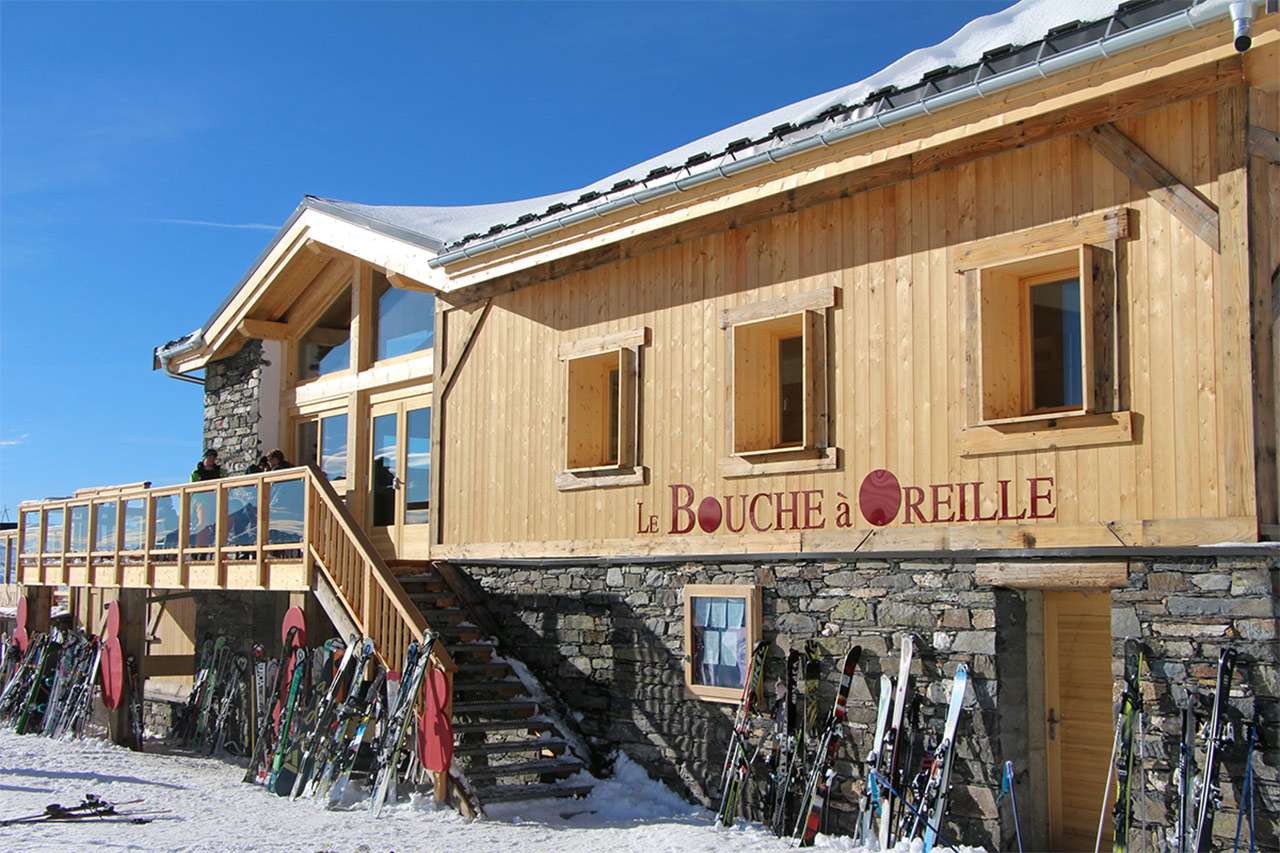 Le Bouche a Oreille, Meribel/Les Menuires
A new mountain restaurant based in Les Menuires and Meribel. Le Bouche a Oreille displays a stunning view of the valleys from its location at 2700m, designed for those who would like to take a break from skiing and enjoy the food. Le Bouche a Oreille was first opened by two Michelin star chefs who visited the Three Valleys and decided to share their passion for food. From Macedoine dishes to rotisserie chicken and delicious desserts, Le Bouche a Oreille is sure worth a visit in the mountains!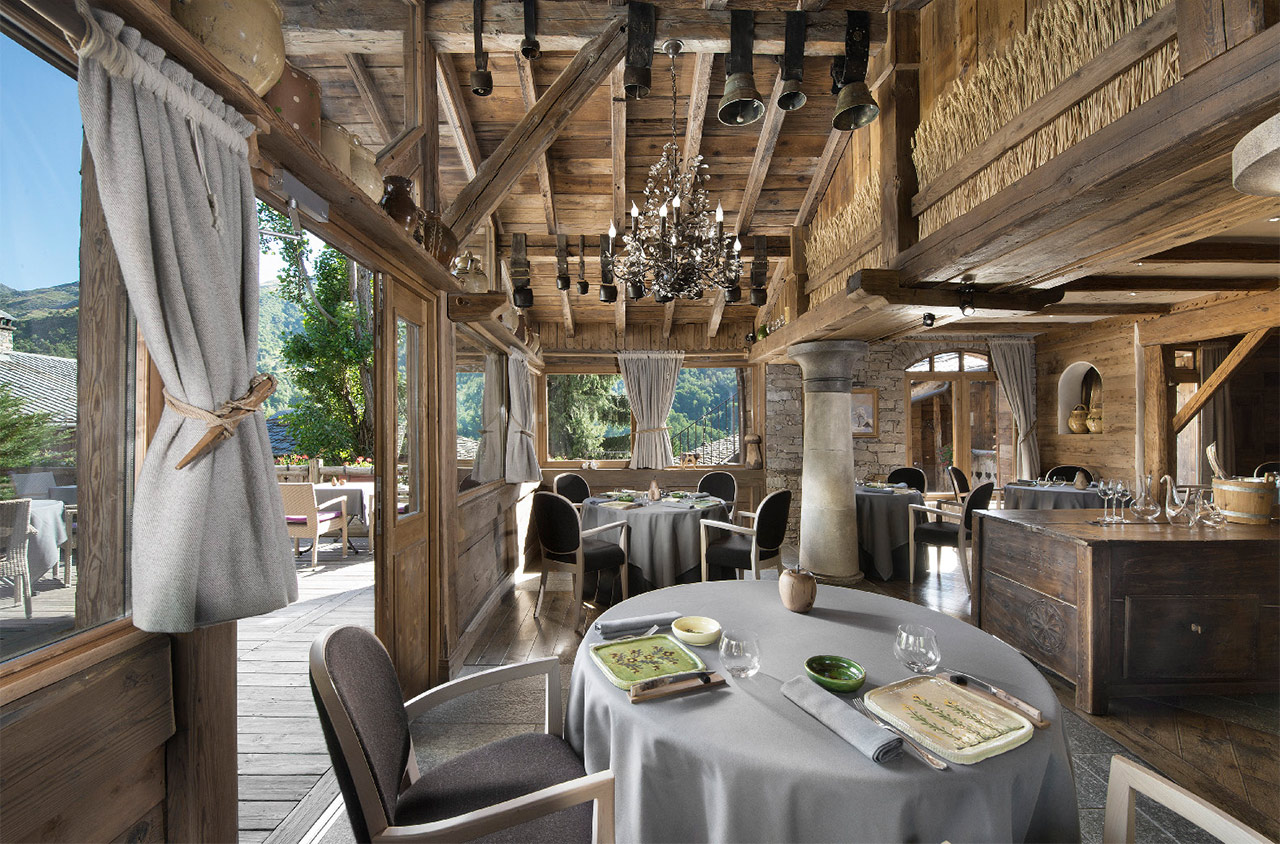 Le Montagnard, Saint Martin de Belleville
Want to experience authentic traditional foods? Le Montagnard is sure to produce the artisan French dishes that you're looking for. Eric Suchet, an Alpine farmer and a cheese producer, inherited his family's barn in St Martin de Belleville in the late 90s. With a passion towards his cooking, Eric Suchet is set to transform his barn into a restaurant with a creative team and serve locally produced products. With a restaurant designed to share his pictures and family heirlooms, Le Montagnard's charming décor tells a family story.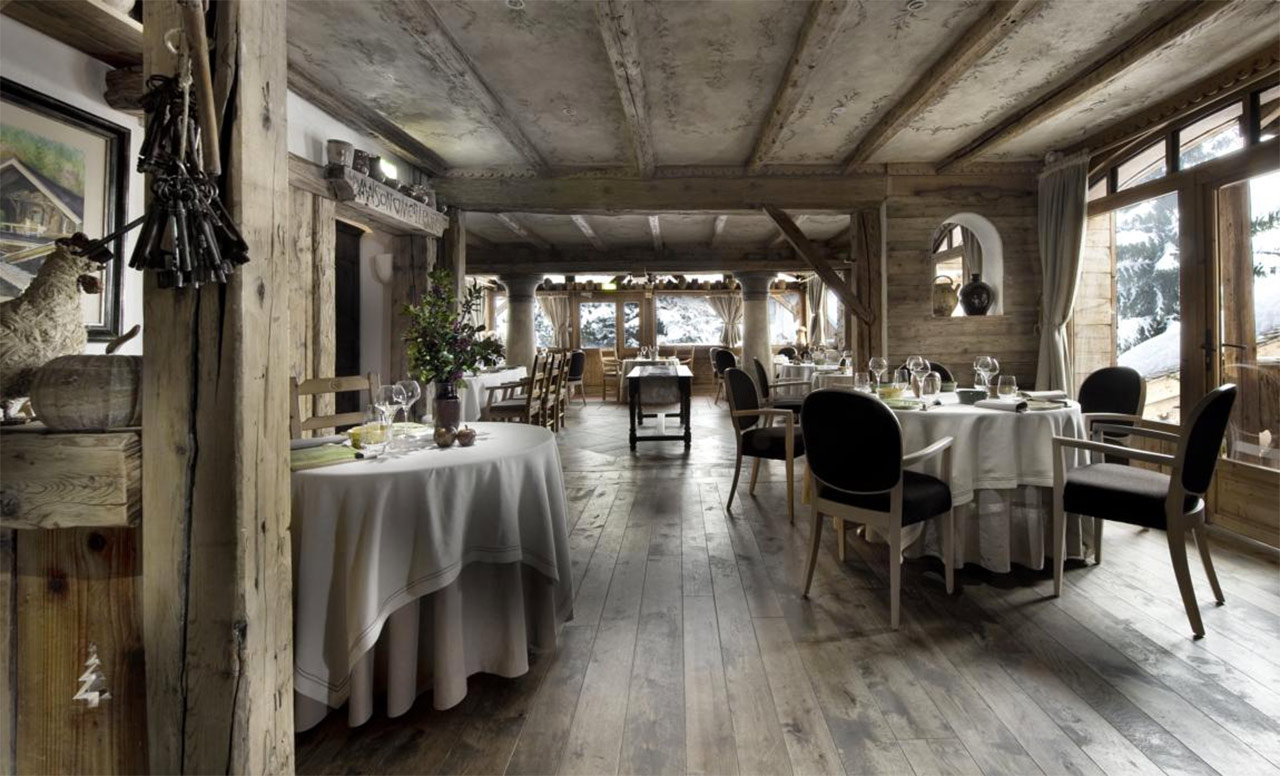 La Bouitte, St Marcel
Behind an outstanding Michelin star restaurant, lies an incredible family story that was fuelled by ambition and passion for gourmet foods. A couple – Rene and Marie-Louise Meilleur – built La Bouitte from scratch and turned it into one of the most popular gourmet restaurants in the Alps. Produced with quality, fresh flavours and beautiful presentations, it's no wonder Le Bouitte is on everybody's must-do list!
So there you have it! Our 9 most luxurious restaurants in the Three Valleys that you must visit. Are you ready to book your visit yet?