As a travel writer, I spend a lot of time in queues, on planes, walking and of course writing. I have lost and broken my fair share of headphones during my travels. As such I'm always on the lookout for high-quality travel gear that doesn't compromise on quality or fall apart. Recently, I had the opportunity to test the Anker Soundcore Space Q45, and I must say that I was very impressed with its performance, particularly considering its price of £110 / $150.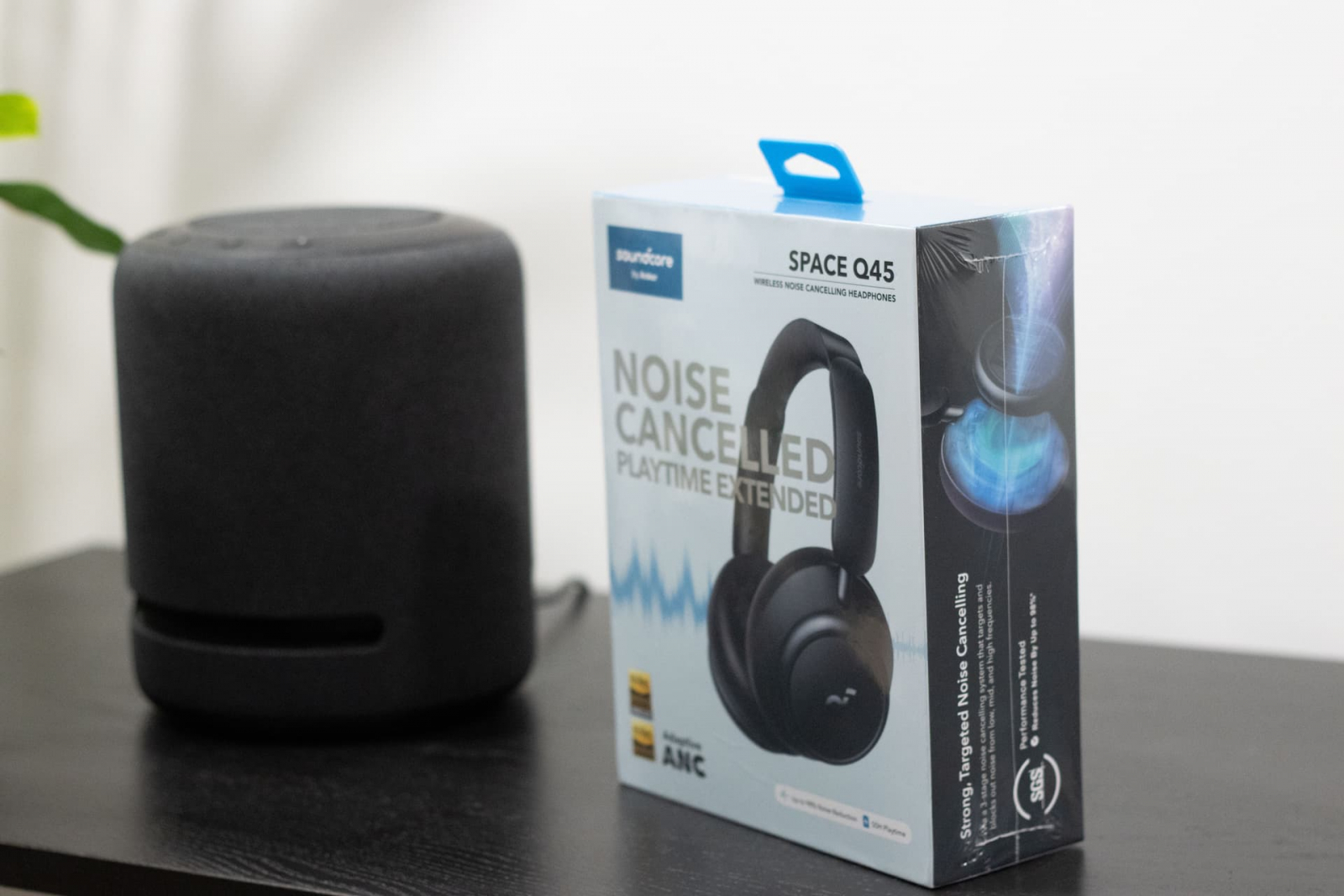 Design and Comfort
The Anker Soundcore Space Q45 features a plastic body, which feels solid and able to withstand regular use. The ear cups are lush and come covered in comfortable pleather padding, although they may not be as breathable as some users prefer, walking the streets of NYC in the winter, they double up as earmuffs. The cups also offer a good seal around the ears, which helps in blocking out external noise.
The headband is reinforced with metal and is adjustable to fit different head sizes. The padding on the headband also adds to the overall comfort of the headphones. The ear cups can swivel to lay flat, and they fold up for easy storage in the provided case which is a must for any traveller.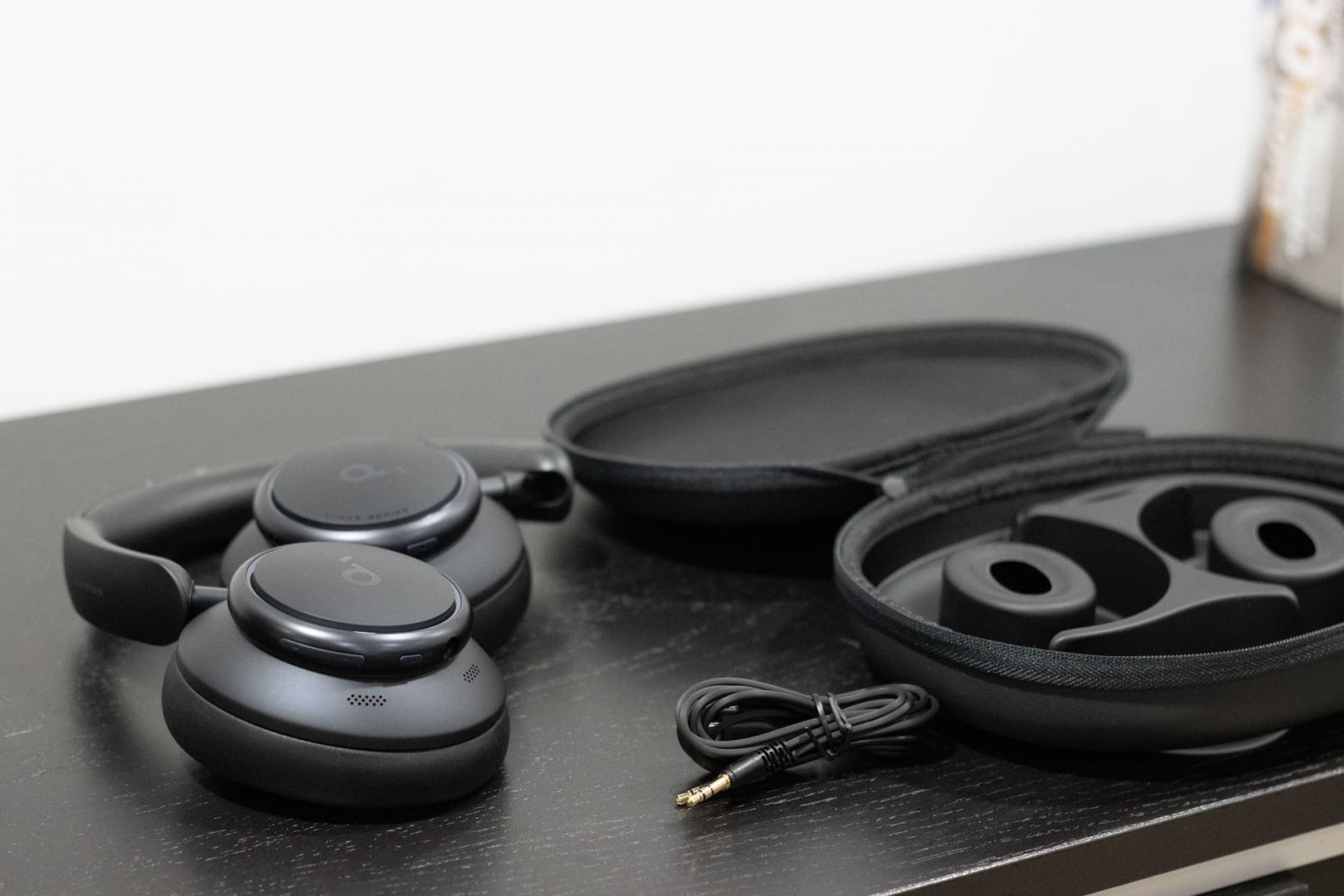 Sound Quality
The Anker Soundcore Space Q45 headphones deliver a decent sound quality for the price. The bass is nice and punchy and doesn't overpower the mids and highs. Whether I was listening to the screaming of Metallica or the soft tones of Cafe Del Mar, the sound was always crisp and clear.
The headphones feature active noise cancelling (ANC) technology, which does an excellent job of blocking out external noise. I found it particularly useful while travelling on a plane next to a particularly loud snorer. The ANC works well with low-frequency sounds like the hum of engines, but it may not be as effective with higher-pitched sounds.
The headphones also come with three different listening modes: ANC on, ANC off, and audio passthrough mode, which allows you to hear the outside world without taking off the headphones.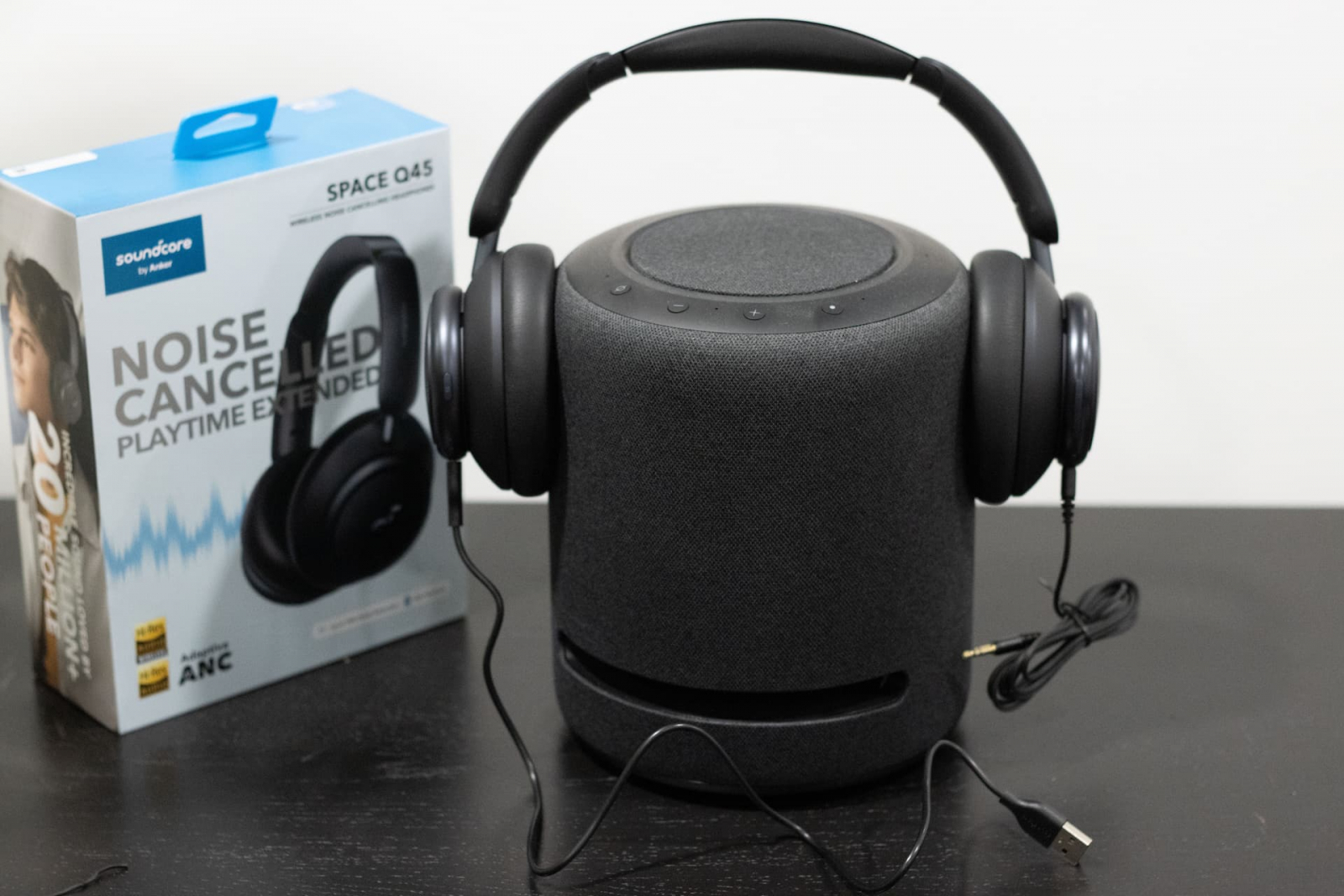 Microphone Quality
The Anker Soundcore Space Q45 features a microphone system that does an excellent job of rejecting background noise, making it a good headset for work or voice chat. I used it during both a Zoom call and Teams call, and the other party had no trouble hearing me, even with the background noise of my laptop fan sounding like it was about to take off.
Connectivity Options
The Anker Soundcore Space Q45 uses Bluetooth for a stable and high-quality wireless connection. The headphones also support multipoint connectivity, allowing you to connect to two devices simultaneously. This was extremely useful when switching between my phone and laptop. They also come with a 3.5mm audio cable if you need a wired connection.
Battery Life
The Anker Soundcore Space Q45 boasts a battery life of up to 50 hours on the box, which is very impressive for a headset at this price. The headphones also support fast charging, which gives you four hours of playtime with just a 10-minute charge. I have yet to run the battery down despite long periods of use.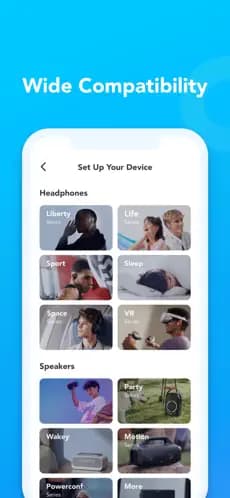 Anker Soundcore App
The Anker Soundcore app is available for both iOS and Android devices and allows you to customise the sound profile, enable wind noise reduction, and switch between different Bluetooth codecs. However, the app can be a bit niggly, and I was pretty happy with the default sound profile.
I would highly recommend the Anker Soundcore Space Q45 headphones to any traveller looking for a comfortable noise-cancelling headset with good sound quality and long battery life. They are particularly useful when travelling, as they can connect to your phone, tablet, or in-flight console, and have a microphone for meetings or voice chat. While the build quality may not be as sturdy as some higher-end headphones, Anker's 18-month warranty gives you peace of mind in case of any issues. Let's hope these last longer than my previous headset which I left at the airport.