Bali is located in the exotic country of Indonesia. The majority of the island adheres to Hinduism, while the rest of the island follows Islam. This unique trait has transformed Bali into one of the most peaceful, relaxing, and exquisite places to visit in the world.
Bali is most famous for its rich culture, which is taken from its Hindu roots. The province is nicknamed "Island of Hinduism, Island of Love"- which fits its demeanor perfectly. Crystal clear waves, sparkling beaches, and stunning art makes this province a paradise. There are many sights to see in Bali, but one of the most enjoyable things to do there is to take in its natural beauty. The exotic animals, wildlife, people, culture, and art are all mesmerizing.
You'll find yourself completely immersed in Balinese culture if visiting Ubud. Known for its artistic persona, Ubud is a must see for those who have an appreciative eye for beauty. Dancing, art, and music is rampant throughout the streets at any time of day, and any time of year. Visitors become enthralled by new, curious traditions from the Balinese. Kuta is the modern version of Bali: you'll find bars, clubs, shops, and an array of shopping establishments. The nightlife scene is known to bring tourists back for more.
One of the main reasons people visit Bali is for its beaches. The Mengiat Beach presents stunning, pristine water and glorious sand, which makes it a popular spot for beach dwellers. In the Padang Bai area, the Blue Lagoon beach offers snorkeling, white sand, and slow waves. Travellers are free to walk through the shops that occupy the edge of the beaches. Many people stop to get drinks at places like KuDeTa. At KuDeTa, which is open seasonally, people strive to get a seat in order to see the best view of the sunset over the horizon. Another activity that beach-goers in Bali love to experience is surfing. In Kuta, enjoy the beautiful waves from a surfboard with lessons from Rip Curl School of Surf. You'll learn a new skill while being able to enjoy the natural beauty that the province offers.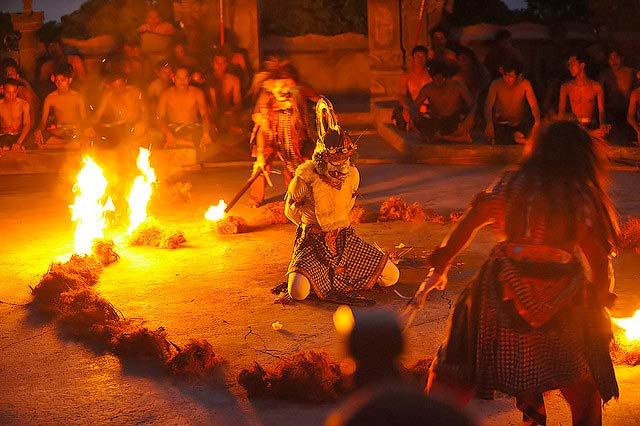 Most luxurious hotels are placed along the beaches in Bali. This is because the background of a beaches' splendor creates an optimal experience for travellers. Among the wonder of the Himalayas, the hotel Uma Ubud provides a stunning view for travellers interested in Bali. Le Meridien in Bali Jimbaran is one of the most popular resorts for honeymooners in Bali. The hotel sits just steps away from one of Bali's beaches. The Bulgari Resort in Bali is considered one of the most exquisite resorts in the province. It offers a strip of private beach to its occupants, only accessible by elevator. The design incorporates the earthy beauty of Bali culture while maintaining a luxurious ambiance.