Defined by its rugged mountains and sweeping resort-filled coastline, the island of Corfu is home to some of the most beautiful, stunning and pristine beaches in all of Greece.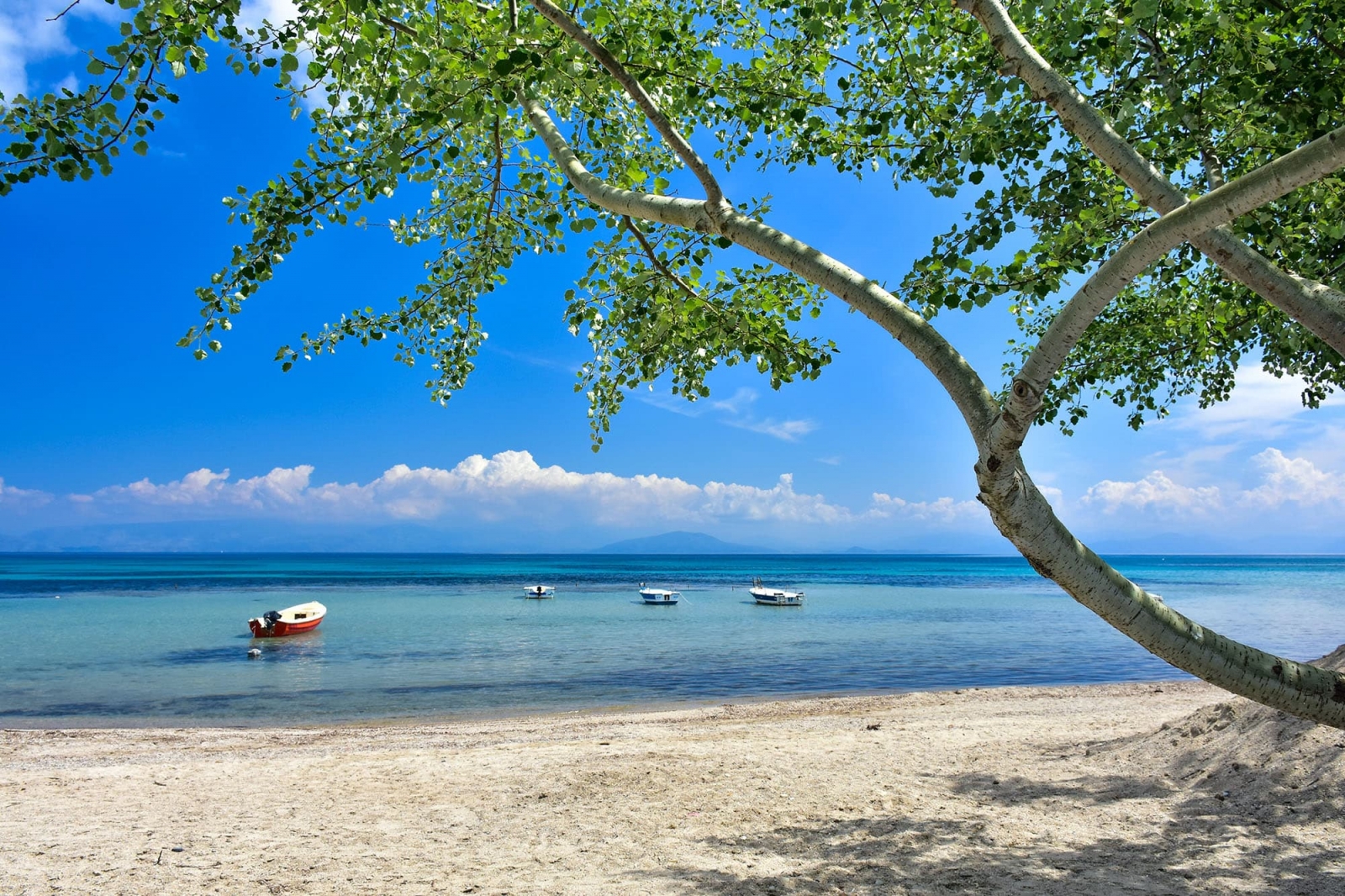 The undisputed Queen of the Ionian Islands, Corfu is the greenest Greek island as it is covered in dense vegetation that consists of a spectacular landscape of olive trees, wildflowers and bushes. While its unique cultural heritage reflects the years it was under Venetian, French and British rule before the island was united with Greece in 1864, together with its magnificent natural beauty and amazing historical sites draw in thousands of tourists each year, the main attraction remains its coastline. Spanning over 215 kilometres, Corfu's array of sandy beaches each offers a different taste of paradise. The ideal Mediterranean destination, a yacht charter in Corfu is the only way to sample some of its 57 beaches. Here we share some of the best beaches in Corfu to visit during your yacht charter, from the popular Glyfada to the golden sand Agios Stefanos beach and the famous Canal d'Amour.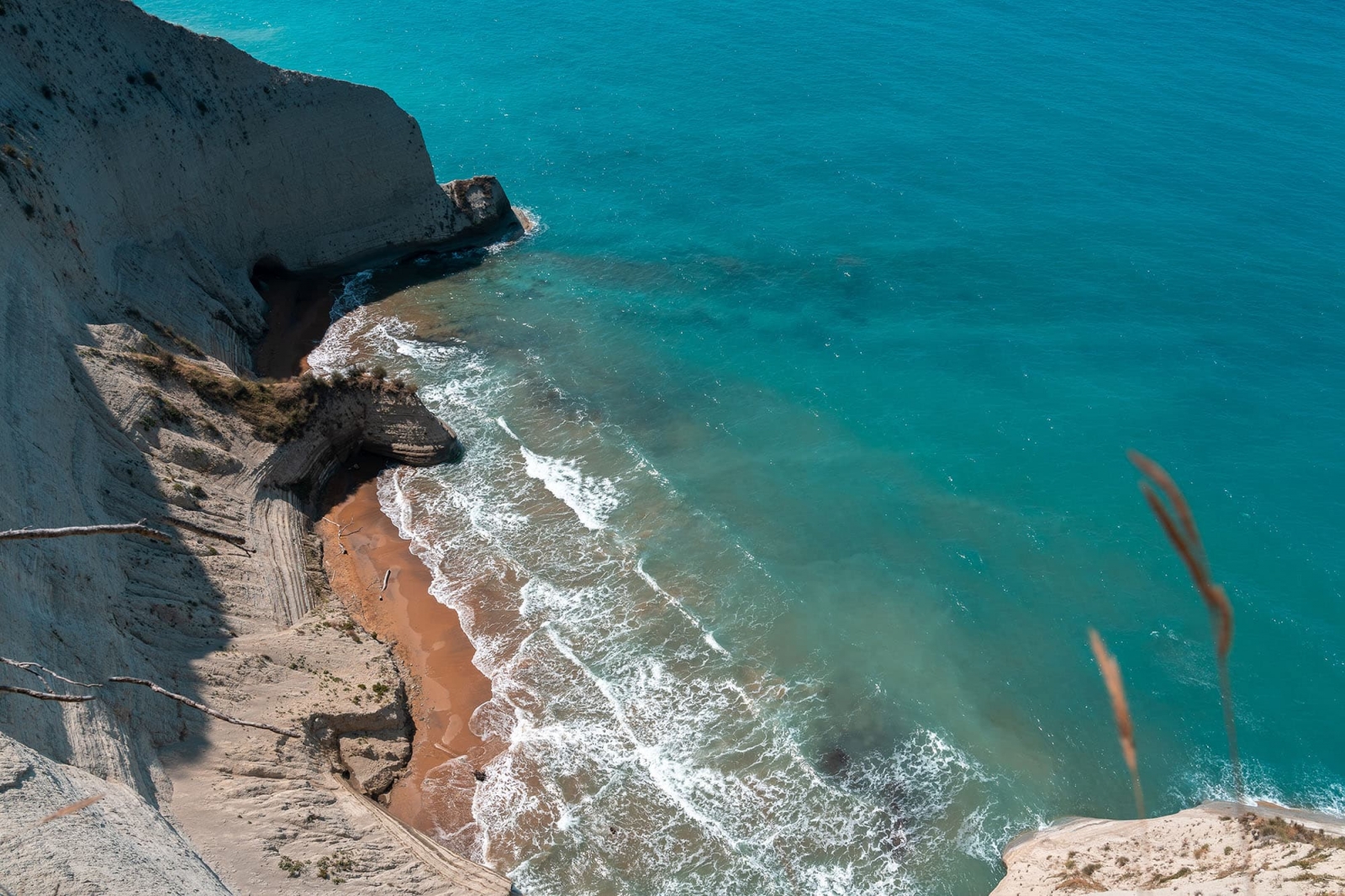 Glyfada beach remains a popular choice among families and young people, due to its soft golden sands, gentle crystal clear waves and range of beach bars and restaurants. Surrounded by tree-covered cliffs and imposing rocky formations, there are plenty of watersports facilities in the area as well, so this is the palace to break out your charter's water toys and enjoy! Easily accessible from land and water, Agios Stefanos Beach is another popular beach on Corfu. More than 1.5 kilometres long, this beach is home to a variety of golden sands surrounded by lush greenery. With several restaurants and bars to choose from, visitors can easily spend the day basking in the sun or bring their own picnic packed by the yacht's chef. There is even a small marina for fishing boats and smaller yachts at the end of the beach. For those looking to relax in a more tranquil setting, then Kanoni Kassiopi beach is a perfect choice. Nestled in a rocky cove, this gorgeous setting will delight all visitors. Although this beach lacks many facilities, the scenery makes it more than worth the visit. The famous Canal d' Amour is one of the most unique beaches in Corfu. An idyllic place with extraordinary rock formations that form a series of coves and canals, the rocks come in different shades of yellow with lots of greenery at the top. Home to breathtaking crystalline waters, legend has it that couples who swim together through the narrow canal will get married soon. For those looking to avoid crowds at the Channel of Love, another option is to anchorage out and sea and take the tender closer to the shore to swim in the channel.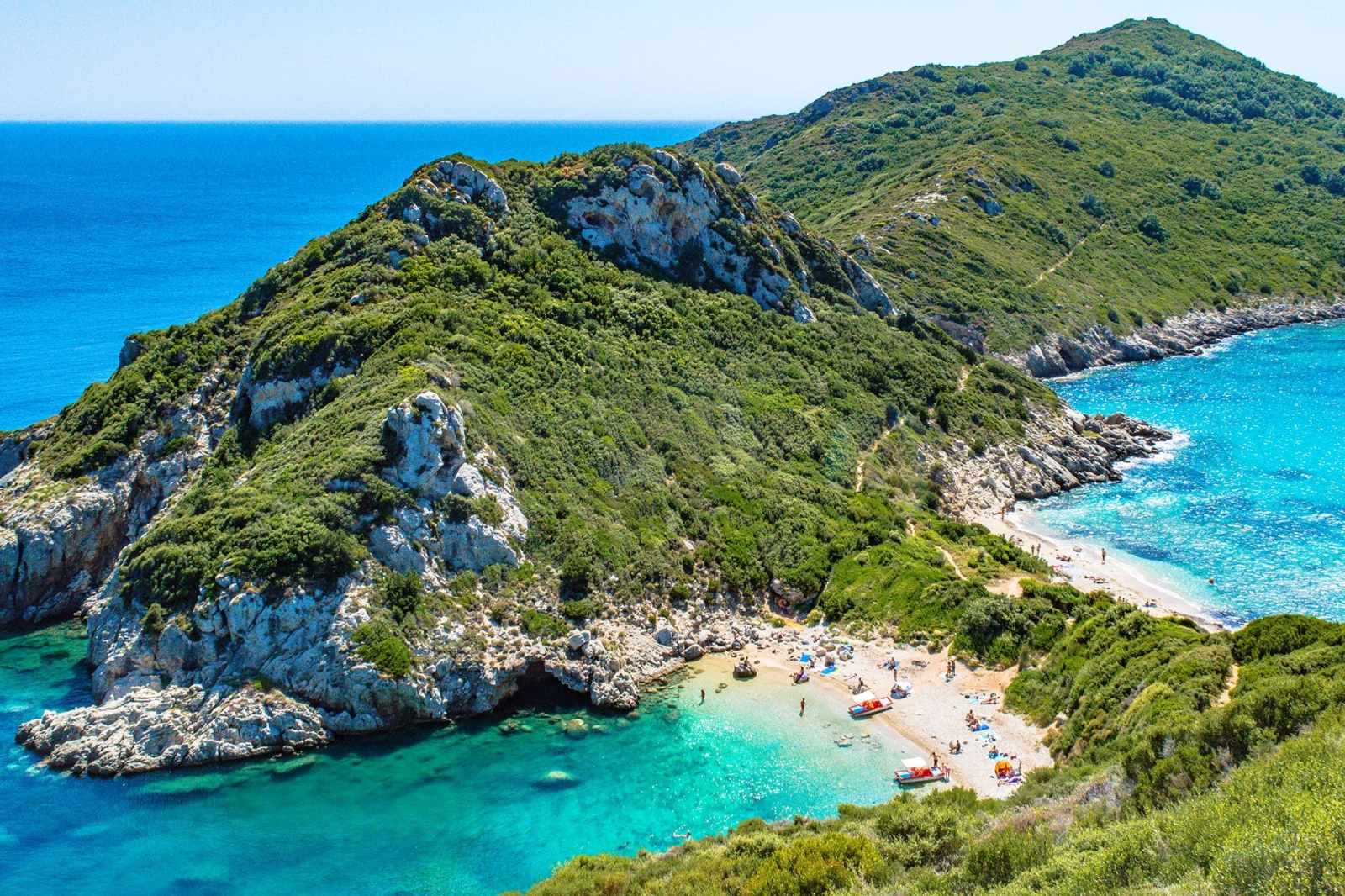 Corfu is known for its many snorkelling and diving sites. The waters of Nissaki beach are known for excellent visibility and depths. Colovri is one of the top dive sites in the area due to its beautiful array of boulders, rocks, and cracks. For advanced divers, explore House Reef with depths of up to 19 metres and many species of soft corals.