It may be hard, okay, almost impossible, to resist the lure of the golden sands of South Beach. But, in all fairness to this sun-soaked neighborhood of Miami Beach, there's a lot more to do there than lounge around all day comparing your developing tan to everyone else's.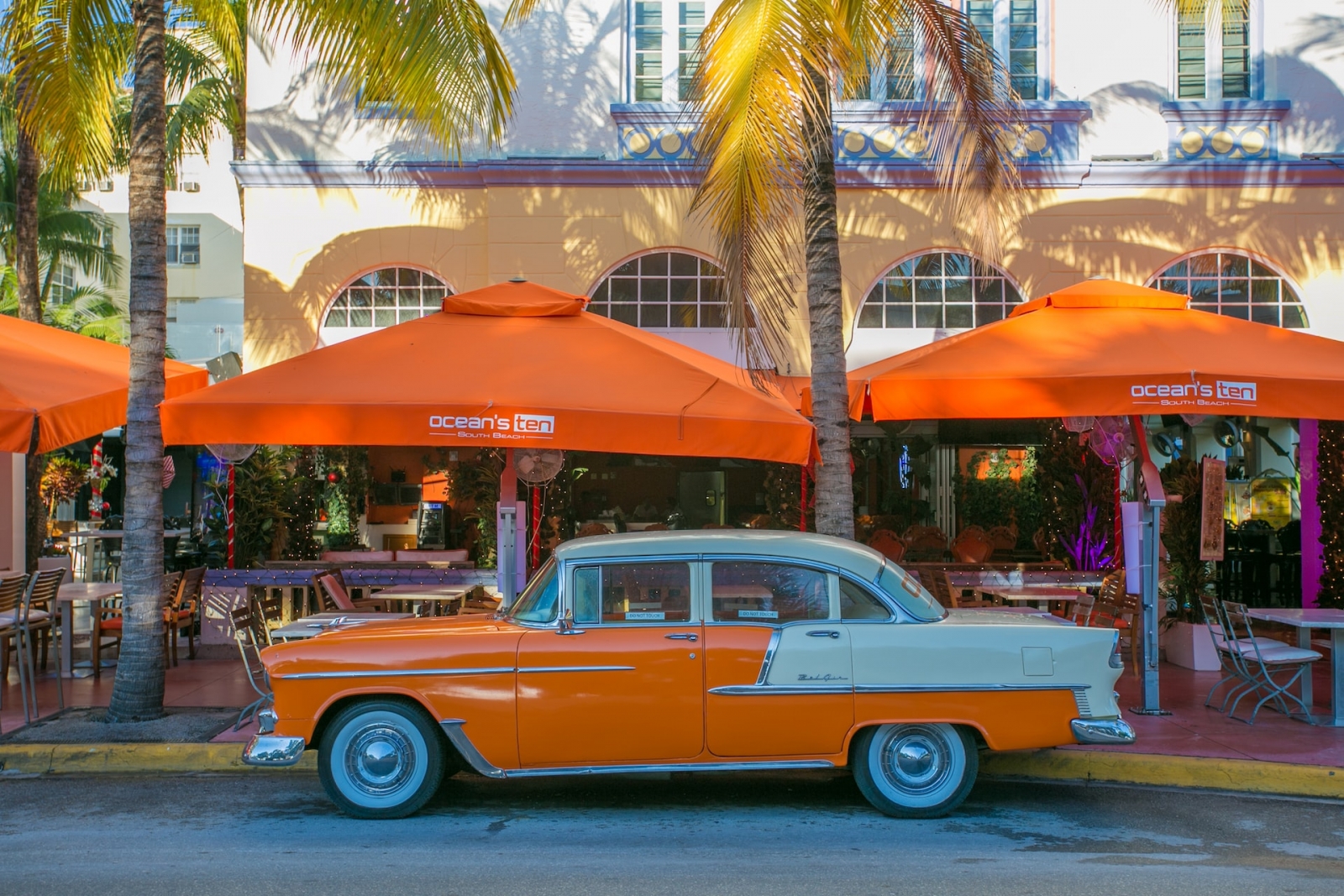 SoBe occupies the entire southern area of Miami Beach island. As well as beaches, which are undeniably one of this classy neighborhood's main attractions, the area's other exciting things to do start to become apparent once you start to explore. You'll find fascinating museums, great sporting facilities, fun boat tours to go on, and amazing commercial areas where you can rub shoulders with the rich and, occasionally, the famous.
So on that note, forget basking for hours on end, and plan on discovering just what South Beach is really all about. Just drop your unwanted suitcases off at a South Beach luggage locker first, and you'll not only be pleasantly surprised but have a fantastic time.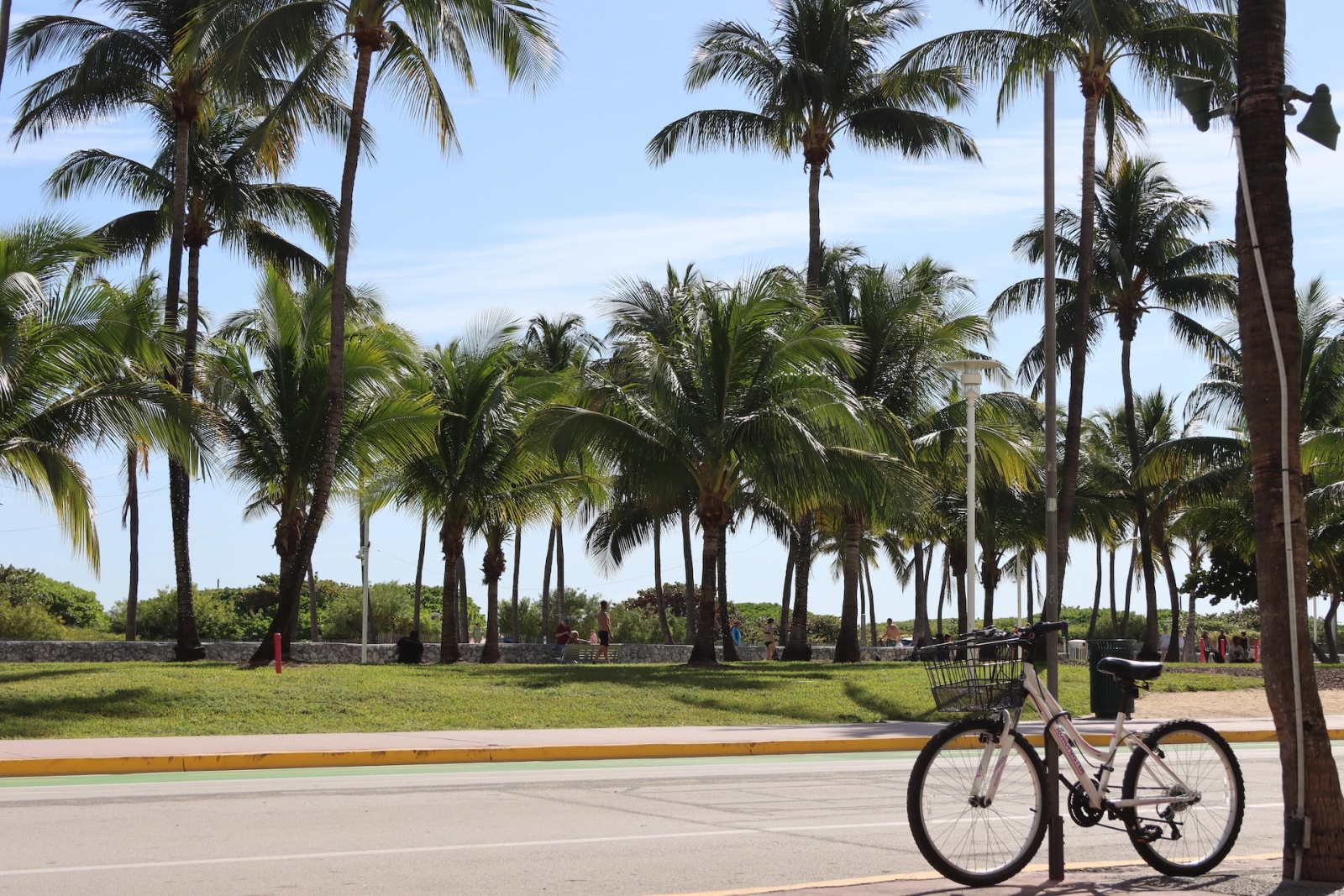 What To Do In South Beach
How To Get Around
While you may have imagined yourself roller skating along the South Beach boardwalk past Muscle Beach, skip the skates unless you're proficient. There's nothing worse than grazed knees and elbows or a twisted ankle for putting a damper on your vacation.
Hire an e-bike instead. It's a much safer way to get from one end of South Beach to the other. Not only will you see everything there is to see, but you'll also still catch plenty of rays too. E-bikes are an economical and ecological way of getting around and have the added bonus that you can stop whenever you want.
There are cycle paths all over South Beach, so you won't have too much trouble avoiding the traffic. You can't cycle on the wooden boardwalk, so start your South Beach cycle tour from 21st Street, where it joins the promenade, and head south.
Make South Pointe Park your goal destination. It's only around two miles from your starting point, so not too taxing, and there are some great places to stop off along the way. If you're not keen on pedaling yourself, you can always hire a mobility scooter or an e-scooter or take a private tuk-tuk tour.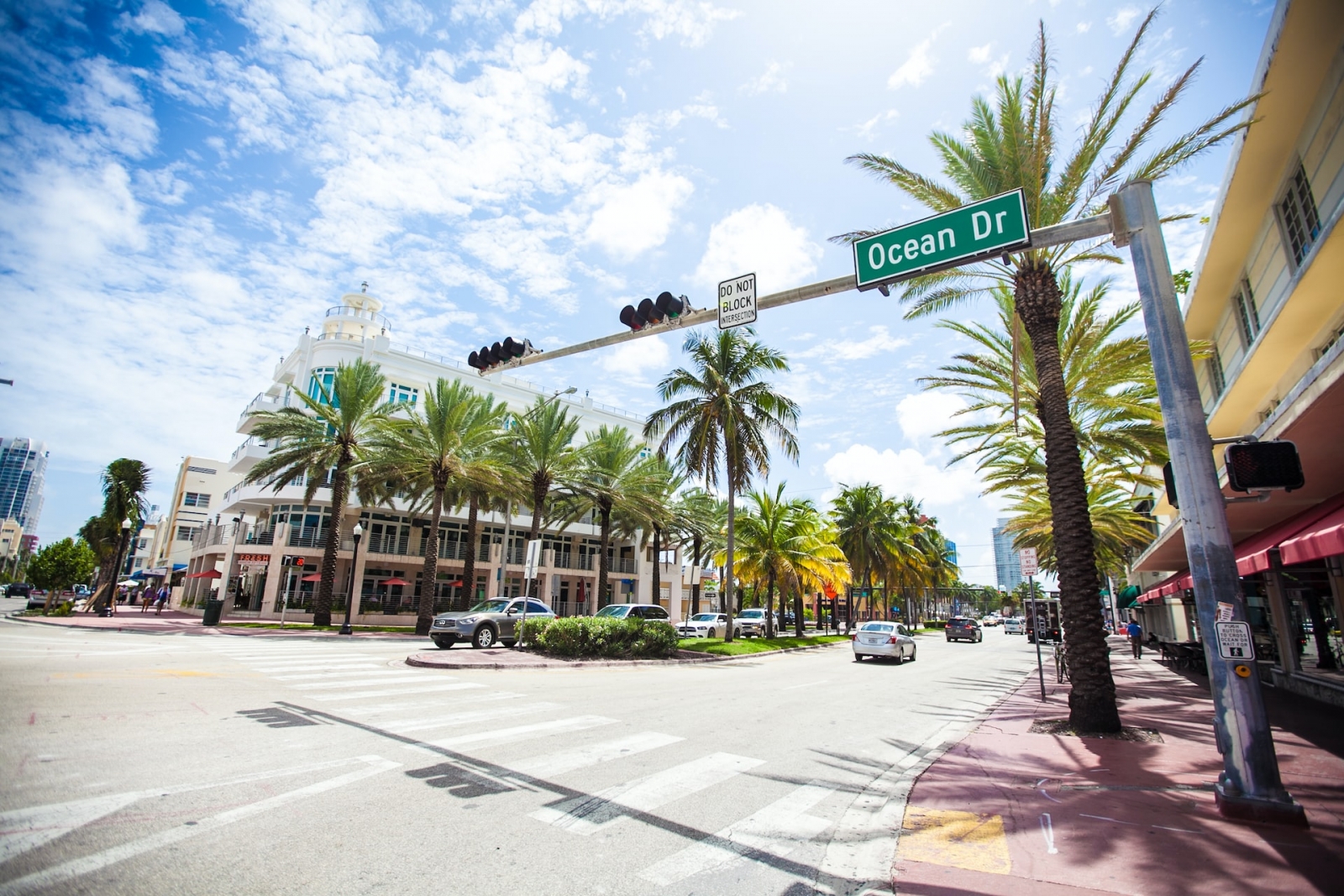 Explore Ocean Drive
You can't be in South Beach without spending time exploring the neighborhood's most infamous street, Ocean Drive. If you're going to walk its length and back, make sure you have some decent shoes on, as the round trek is about two and a half miles altogether.
You may well feel overcome by a sense of deja vu as you stroll down this busy boulevard that really is the heart of South Beach. Ocean Drive has been featured in so many movies and TV series it's practically impossible not to have seen at least part of it at some time.
If you're into architecture, you'll be in your element on Ocean Drive as it's part of the Miami Art Deco District. If you're not, you'll probably enjoy the cafes, bars, restaurants, and boutiques more. When you need somewhere to take a break or have lunch, check out these two places:
Wet Willie's
Wet Willie's is a lively bar on Ocean Drive near its junction with 8th Street. It's a super spot to drop into when you're flagging from the heat and are in desperate need of refreshment. Grab a table on the terrace where you can sit under a shady parasol to sip a frozen daiquiri, they serve some amazing flavors, and you'll know you're on vacation.
CJ's Crab Shack
There's a very good reason CJ's Crab Shack is a favorite lunchtime haunt in South Beach, and that reason is their crab cakes. Don't expect sophistication, this place is more comfy than posh, but it does have its interesting points decor-wise, like the flower-power Fiat 500 parked by the main door. Just as popular as CJ's crab cakes are the drunken shrimp. In all honesty, they're worth walking the entire length of Ocean Drive for.
Get Quacking
One of the best things to do in South Beach is a duck tour. With a duck tour, you get to see South Beach both on land and from the water. Tours in the colorfully painted amphibious vehicles take around 90 minutes once they set off from the pick-up point, which is on the corner of Lincoln Road and James Avenue. Be prepared for some onboard fun as the duck navigates the streets of South Beach and then hits the waters of Biscayne Bay.
Duck tours are not the only way to get out on the water in South Beach. There's a host of water-related sports you can participate in, including some of the following:
Jet skiing
Parasailing
Snorkeling
Scuba Diving
Dolphin Cruises
Speedboat rides
Waterskiing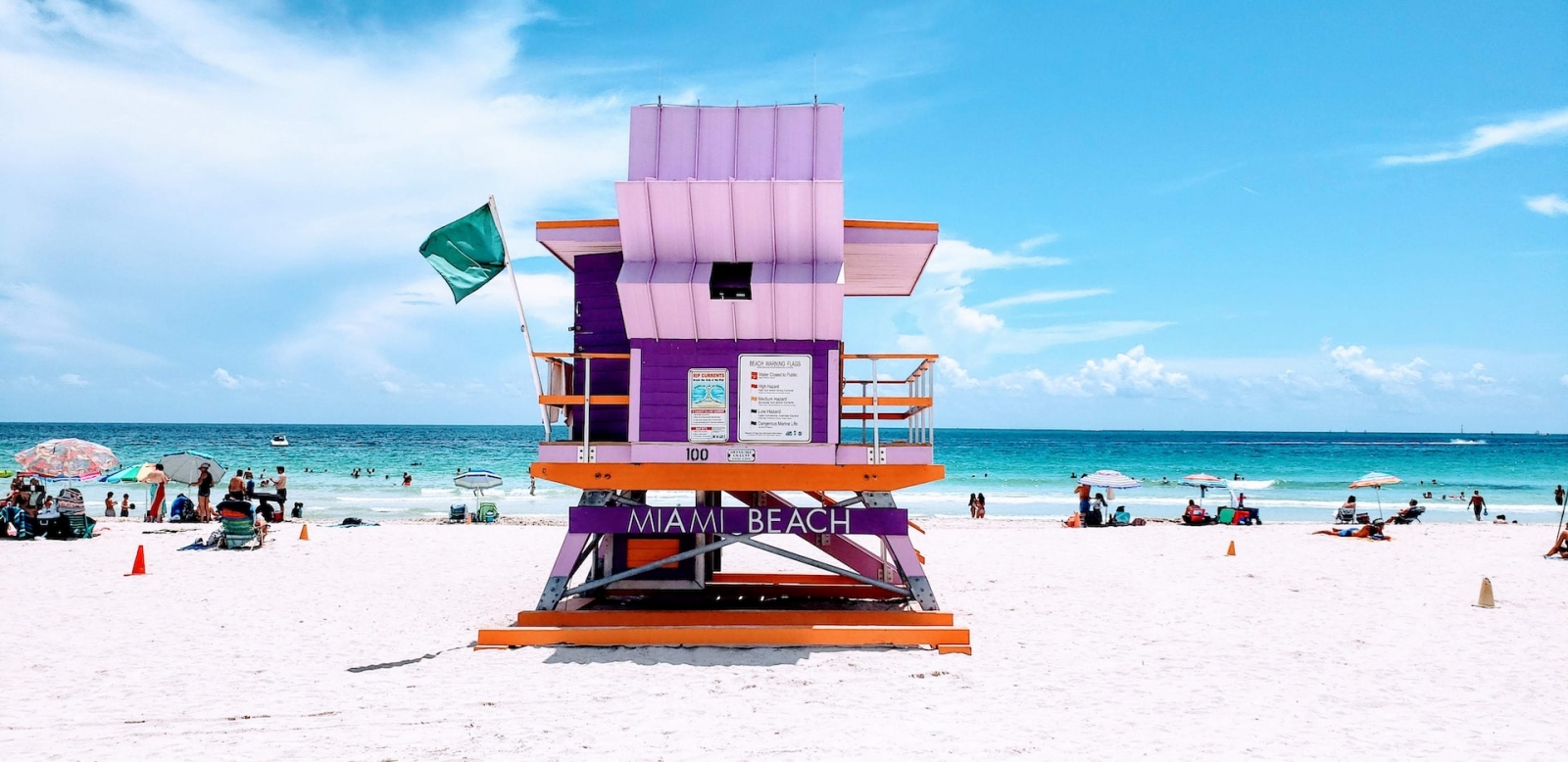 Get Cultural
At a first superficial glance, South Beach might seem as if it's solely focused on making sure all the visitors who go there have a great time. It is, but there's also another side to South Beach, and that's its serious cultural one.
This Miami Beach neighborhood is home to several world-class museums, so if you need a respite from the sun and shaking sand out of your shoes, you should visit one of the museums in South Beach.
Museums in South Beach
Jewish Museum of Florida
The Jewish Museum of Florida is the only one of its kind in the entire state so take time to visit while you're in South Beach if you can. Located on Washington Avenue, the museum houses collections depicting more than 250 years of Jewish history in Florida plus hosts workshops, lectures, and special exhibitions.
The Bass
The Bass is a contemporary art museum on Collins Avenue, so if you need an art fix, you'll find one here. The museum is housed in an art deco building and contains an immense permanent collection of modern art. There's a sculpture garden to wander around and also frequent temporary exhibitions to attend.
Conclusion
South Beach is the epitome of a neighborhood that has it all. There's really very little that could be added to make it any more perfect than it already is. Here's hoping you enjoy every single moment of your time there.