Greenland in the spring is a bucket list experience – a chance to see the crystallised Arctic landscapes at their best. It's also something best done by yacht: cruising from remote destination to destination, revelling in the surrounding wilderness, with a selection of adrenaline-fuelled activities to keep your heart racing. Seeing Greenland by boat means swathes of unexplored terrain. Heli skiing, dog sledding and snowmobiling across the dramatic, mountainous landscape. Ice diving to spot unusual marine life. And Greenland on a luxury charter yacht like 77.4m LEGEND means doing all that from an opulent on-the-water home, with access to amenities such as an onboard spa and gym, gourmet meals and an ultra-heated alfresco Jacuzzi. Discover what makes this the trip of a lifetime below.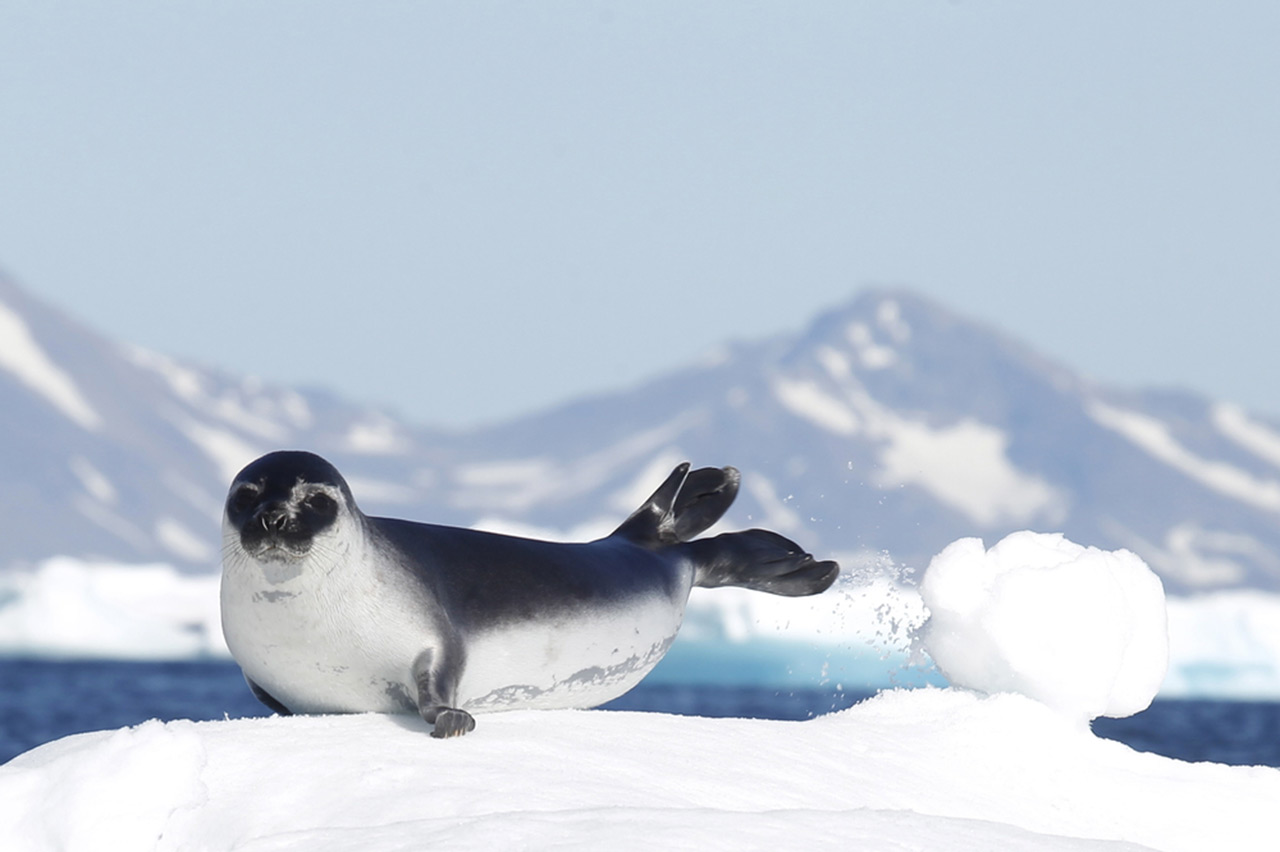 Exploring Greenland by boat
Spotting Arctic wildlife
A Greenland yacht charter is a chance to see wildlife that you won't see anywhere else in the world. With the world's sparsest human population, it's a real animal kingdom. However, during winter much of the animal population migrates south away from Greenland. Spring sees them return, making it the best time to come if you want to sight the native wildlife amongst the striking scenery this season brings.
As you reach the fjords near Sisimiut, Greenland's second biggest town, keep your eyes peeled for seals, walruses and furry caribou. Meanwhile those who brave ice diving on their Greenland boat charter will be rewarded by the chance to see well-preserved shipwrecks, an array of unusual sea life and perhaps even bowhead and humpback whales. In the far-flung valleys of Kangerlussauq, hiking provides the perfect opportunity to spot some of the 10,000 musk-oxen who roam here amongst snow hares, arctic foxes and yet more caribou. Walking the same territory as these wild animals is an experience you'll never forget.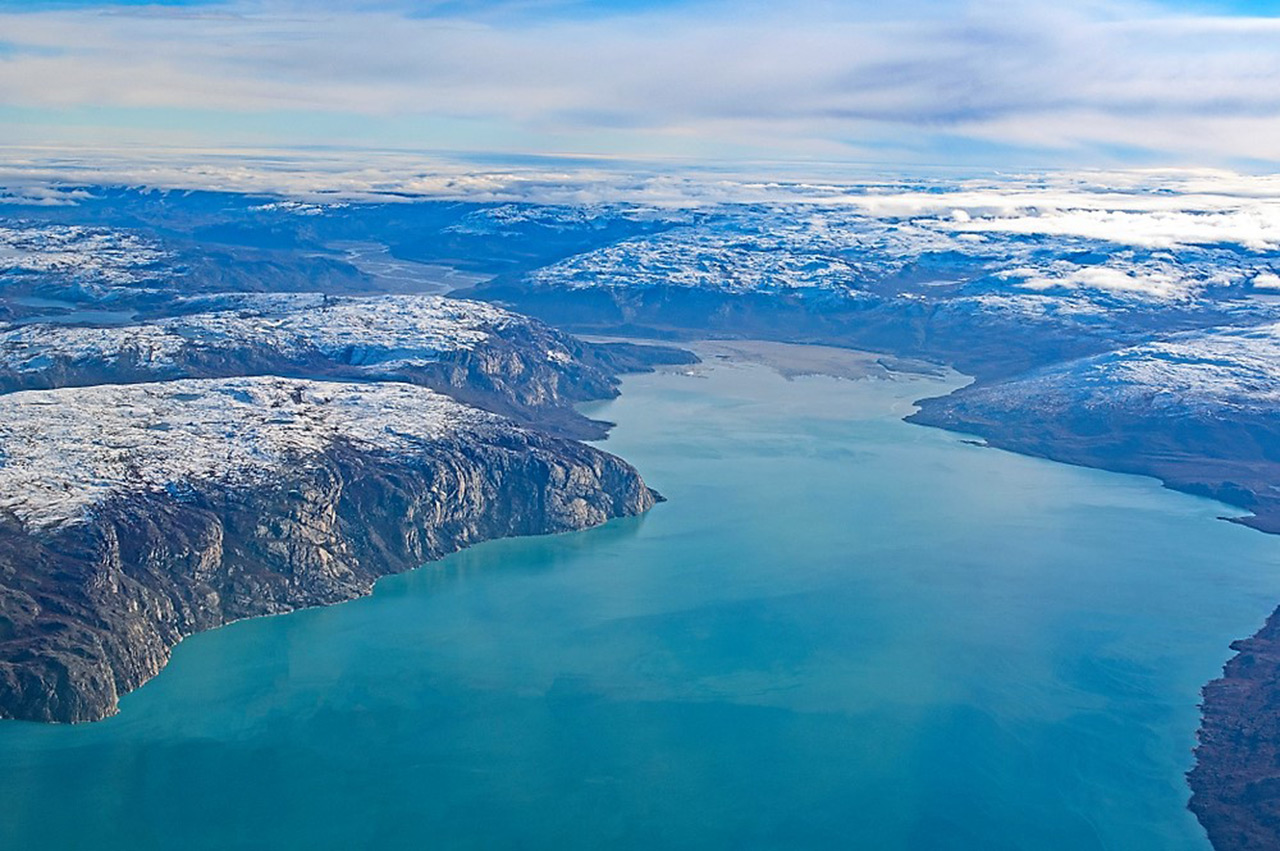 Traversing untouched peaks
Greenland in the spring provides the perfect opportunity for adventure, its sparse population meaning acres of untouched winter snow for you to carve through, with the benefit of the extra daylight to take in as much as possible. Hike or snowmobile your way from Greenland's capital city of Nuuk to either Quassussuaq or Ukkussisat, appreciating the iconic colourful cottages that mark each settlement. Arctic heli skiing comes alive in Kangaamiut, home to some of the world's best heli ski destinations. Avoid the crowds and enjoy the ultimate in off-piste as you slice through everything from long, flat glaciers to steep descents of up to 2000 vertical metres. Many runs finish at the ocean's edge, providing breath-taking views on your decline.
Sisimiut is a must-visit spot at any time of year, but coming here in the spring allows you a unique insight into Inuit culture – embarking upon a dog sledding trip through Greenland's frozen landscape. With nothing to distract you but the gentle pattering of husky paws across the snow, you'll be able to really appreciate the surrounding beauty. A Greenland boat charter is the ideal way to take in these destinations. After all, fitting all these activities into a week would be nigh on impossible without a yacht to transport you around this extensive region; Greenland's limited roads and hard-to-navigate transportation ensure this. An Arctic yacht charter means you can really make the most of your time here.
Indulging onboard
After a long day exploring all that Greenland in the spring has to offer, you'll want a luxurious home to come back to. The LEGEND yacht is a 77.4m explorer vessel capable of cruising the harshest polar environments without compromising on comfort. With features including a swimming pool, cinema room, Balinese spa, gym and an ultra-heated alfresco Jacuzzi – perfect for those late spring evenings – this is a yacht built for indulgence. It also packs an impressive toy collection, with a helicopter and submarine onboard for your enjoyment. With a full-time crew of 19 and a specialist expedition team to look after you, what more could you need?
As you traverse Greenland by boat, be sure to take time to enjoy a drink in the onboard bar, gazing out at the northern lights as you soak up the warmth from the open fire, or cracking open a board game. All onboard meals are prepared by the yacht's private chef, so you can expect gourmet-quality food at breakfast, lunch and dinner, meanwhile feasts enjoyed off the Greenland boat charter are expertly organised by yacht crew. This means you can focus on soaking up the landscape as the spring sun gently melts the ice, spotting unique snow formations from the aft deck.
An Arctic excursion like no other
Seeing Greenland by boat is undoubtedly the best way to do it, and even better when your boat happens to be a luxury explorer yacht kitted out for indulgence. LEGEND charters can be arranged during spring, taking in all the incredible sights of the Arctic spring through adrenaline-fuelled activities and excursions. Care to join us?
Image credit: Christopher Scholey