Greece is a stunning country with plenty of attractions for visitors. From ancient ruins to stunning beaches, there is something for everyone in this Mediterranean paradise. But one of the best choices for travellers looking to experience Greek culture and history is its islands. With over 6,000 scattered across the Aegean and Ionian Seas, visitors have an abundance of choices when it comes to selecting their island getaway destination.
Many of the islands of Greece have unique qualities that make them stand out from the rest – from traditional fishing villages to glamorous beach towns. So, let's take a look at some of the best islands you should consider heading off to on your next Greek holiday.
Santorini
Santorini is one of the most popular Greek Islands. This volcanic island has beautiful white-washed buildings and a stunning blue sea to explore, plus plenty of archaeological sites that offer insight into Greek mythology. It's also home to Oia, an iconic Greek village known for its breathtaking sunsets.
There is a worldwide fascination with volcanoes and Greece is one of those countries where you can experience them if you head to the right islands. Thankfully, you can explore inactive ones at your leisure and have them form a part of your trip away. It makes a great story back home to have seen a volcano up close and personal. Your children could be talking about it for years to come.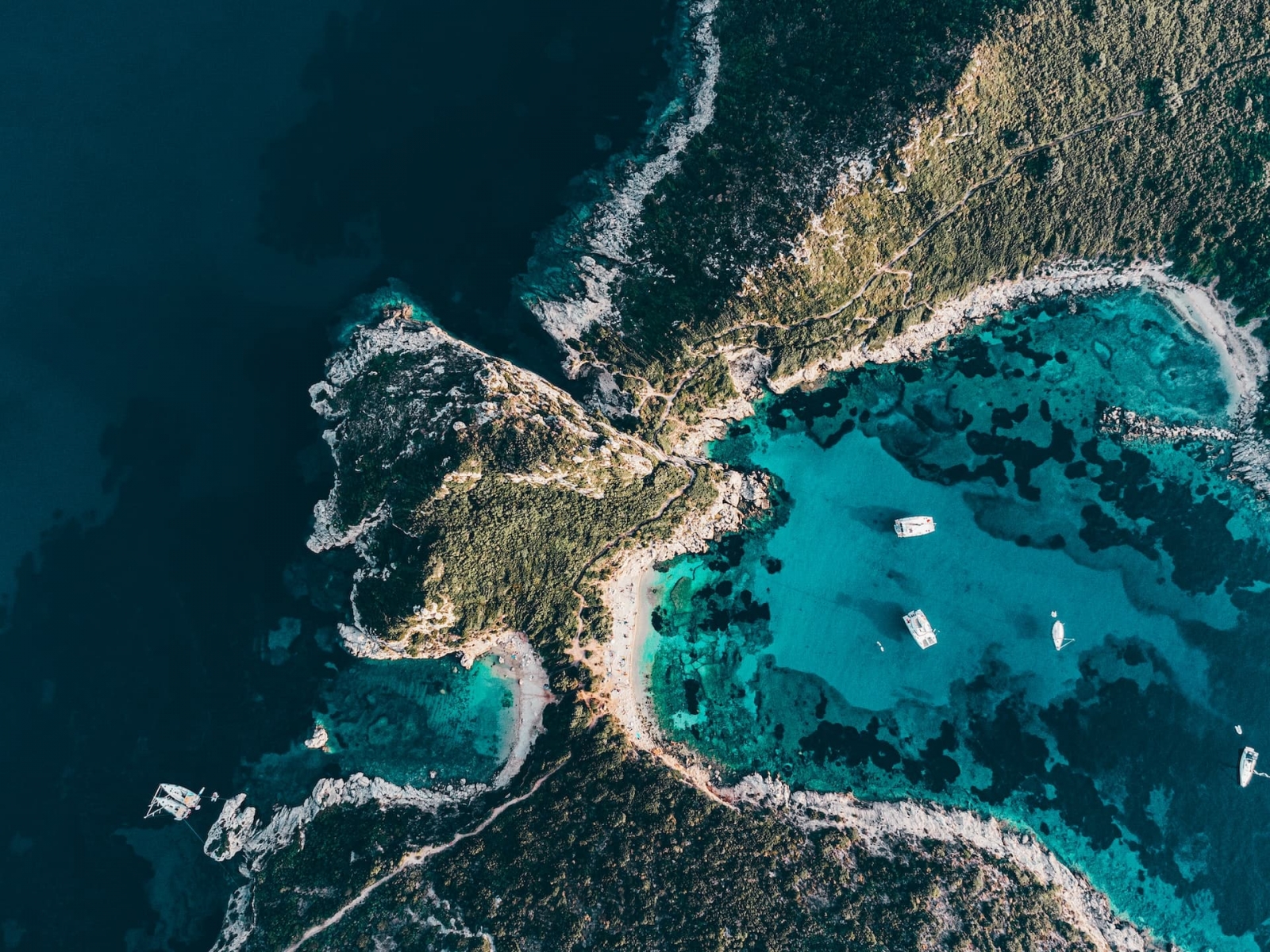 Corfu
Corfu is an island off the west coast of Greece and is known for its picturesque views. From astonishing white-washed Greek villages to striking beaches, there's something for everyone on this island. It's also home to some impressive Greek ruins, such as Angelokastro Castle and Achilleion Palace.
Views and ruins make great subjects to photograph. They offer something unique to add to your photo album, whether they are in physical or digital form. Many are now uploading their pictures to social media or onto the cloud and storing them that way. It is great to make a slideshow of them through a widescreen TV at home and to be the historian as you show them to everyone.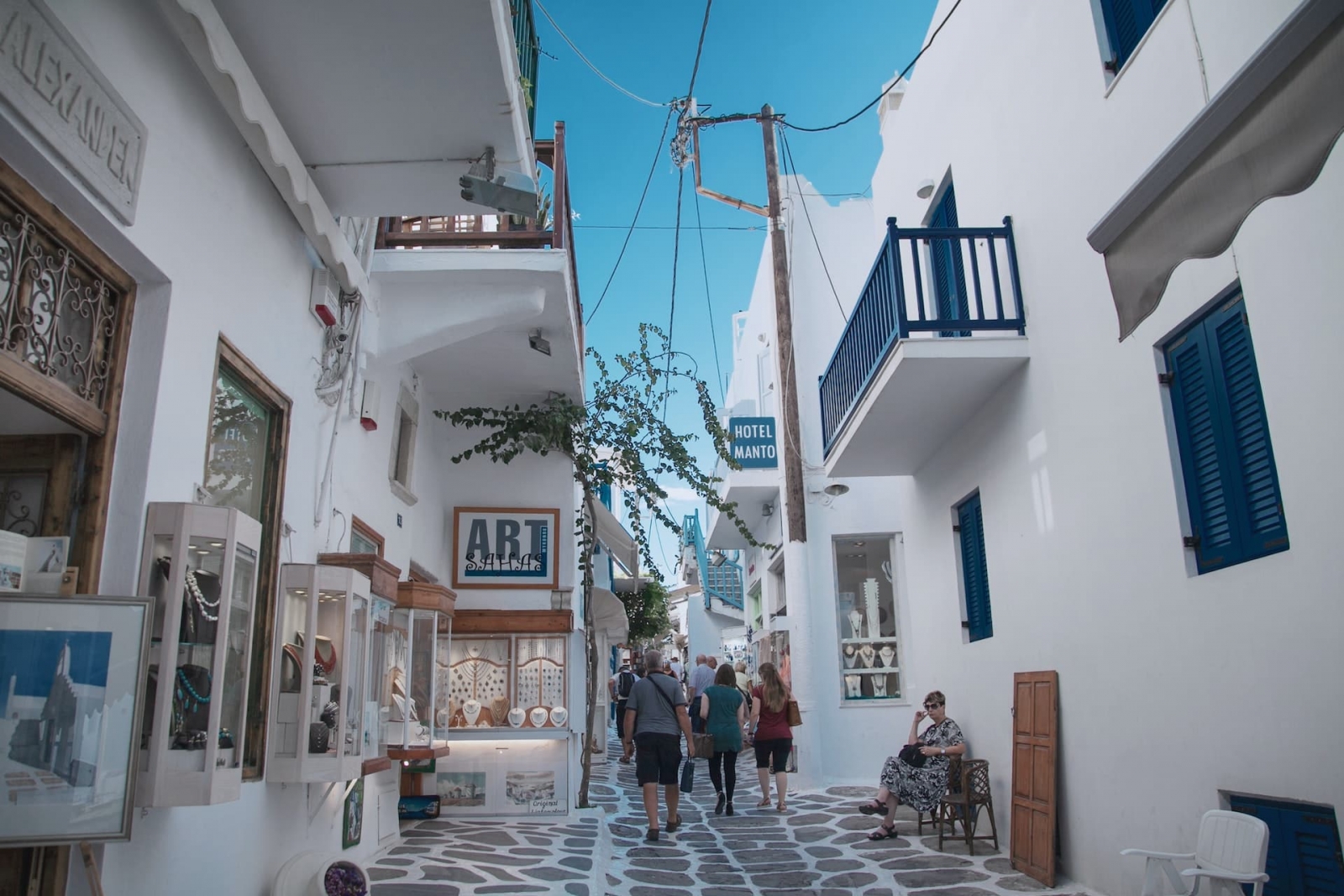 Mykonos
Mykonos is a wonderful Greek island popular for its vibrant nightlife and villages. The town of Mykonos is filled with cafes, restaurants, and bars, making it perfect for those looking to enjoy an evening out. Plus, the beaches in Mykonos are some of the best in the Greek Islands.
It is nice to dine with the locals and experience their way of life and the food that they enjoy. The beaches make for stunning locations to enjoy life and the warmer climate you may be used to.
Crete
Crete is the largest Greek Island and it's home to some of the most stunning landscapes in all of Greece. From breathtaking gorges to beautiful beaches, everyone should have the opportunity to travel here in their lifetime. And thanks to its rich Greek culture and history, visitors can expect to find plenty of archaeological sites to explore.
Most people have heard of Crete and for good reason. It is one of those popular Greek tourist locations with a reputation that directs the traveller there. You can find some very different buildings that are all fascinating to explore. Many ruins can be found in Greece that can be just as interesting as the whole structures you see. This is because of the history attached to them. Even buildings do not last forever.
These are just a handful of the Greek Islands you should consider heading off to for your next Greek holiday. With so many incredible islands and attractions, this Mediterranean paradise is truly one of a kind.
So, get ready to soak up the sun and immerse yourself in Greek culture – those Islands await.