Despite Monaco's compact size and city vibe, the principality boasts numerous beaches known for their beautiful azure blue waters. The beaches of Monaco, such as the fabulous Larvotto Beach Monaco, offer the ideal way to enjoy a leisurely respite from the stresses of day-to-day life while soaking up the warm Mediterranean sun. Travel just beyond Monaco's borders, and you'll find some of the chicest beaches along the Côte d'Azur.
So, grab your sunscreen, your beach towel, and your swim gear, and check out our definitive guide to the city-state's best beaches, little-known swim spots, and those just beyond its borders.
The best Monaco beaches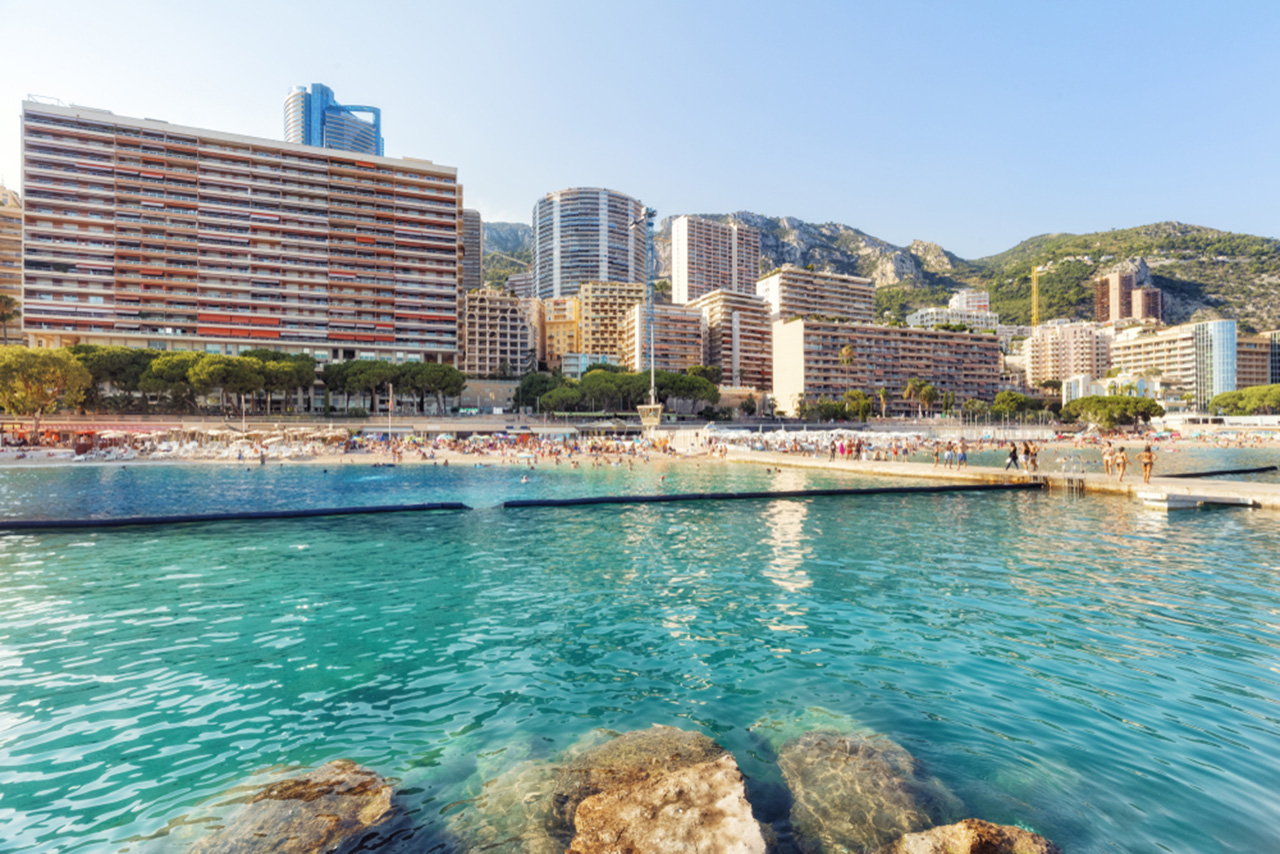 Larvotto Beach Monaco
Larvotto Beach is undoubtedly one of the principality's most popular beaches, purposefully designed for the most demanding of sun-seekers. Located in the district of Larvotto, just moments away from the famed new development Portier Cove, this man-made beach is wonderfully sandy and lapped by the crystal-clear waters of the Mediterranean Sea. Larvotto Beach Monaco consists of both public and private areas and includes a host of nearby eateries that line the adjacent promenade, offering something for all tastes. For those who desire shade from the sun, loungers and parasols are available for hire from the beach clubs. For little ones, there's a well-equipped play area, as well as a beach volleyball court. The beach also includes jellyfish nets, ensuring these pesky critters are kept away from swimmers. For those seeking a sun-soaked day, Larvotto Beach Monaco offers the ideal destination! Currently being remodeled, Larvotto Beach will be all shiny and new very soon.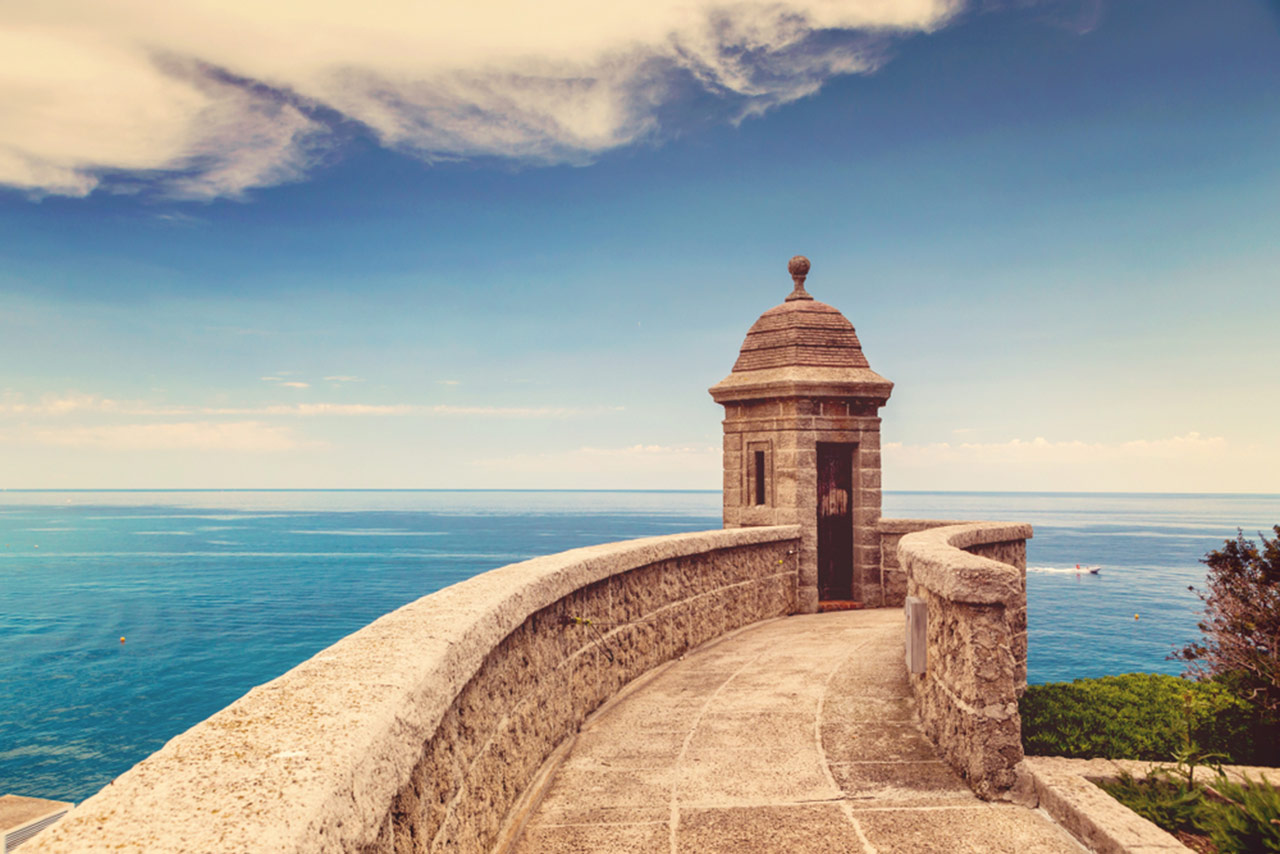 Fort Antoine; the Solarium Beach
Just below Fort Antoine – a former military fortification that has been transformed into a beautiful outdoor theatre – you'll find Solarium Beach, a little-known swim spot in the very center of Monaco. There's no sand here, just a series of wide steps giving easy access to the gin-clear waters of the Mediterranean Sea. Note, that the water here is deep and there are no lifeguards on duty here, so only confident swimmers should utilise this swim area. Additionally, for safety reasons, swimming is forbidden during rough seas.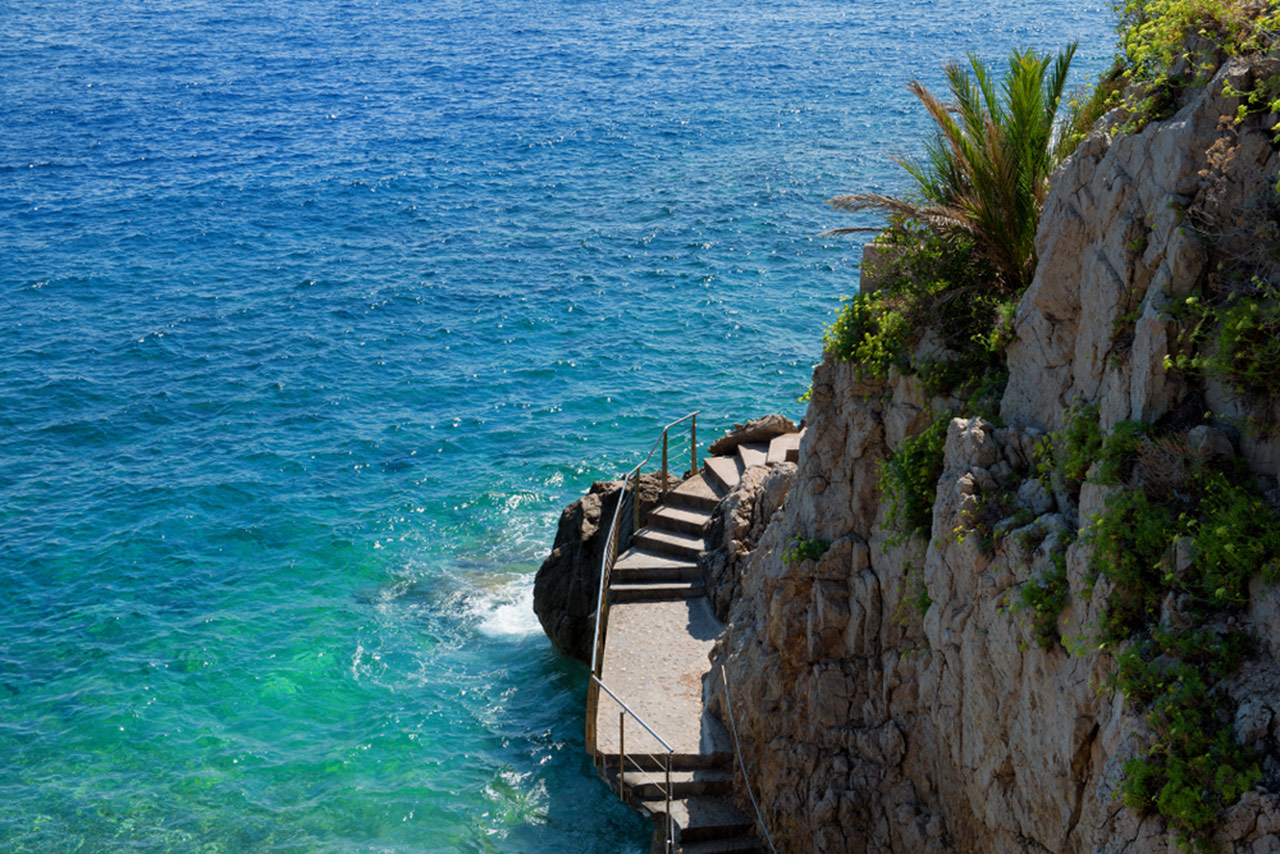 Fishermen's Cove
Located at the foot of Monaco's legendary Rocher, Fishermen's Cove is a secluded and compact narrow beach spot accessible by steps from the Chemin des Pecheurs. Just a short walk from Larvotto Beach Monaco, Fishermen's Cove is typically frequented by those looking for peace and quiet. It's a popular spot with swimmers and snorkellers, although it should be avoided when the sea is rough. Except for a shower, there are no amenities here.
The best beaches just beyond Monaco's borders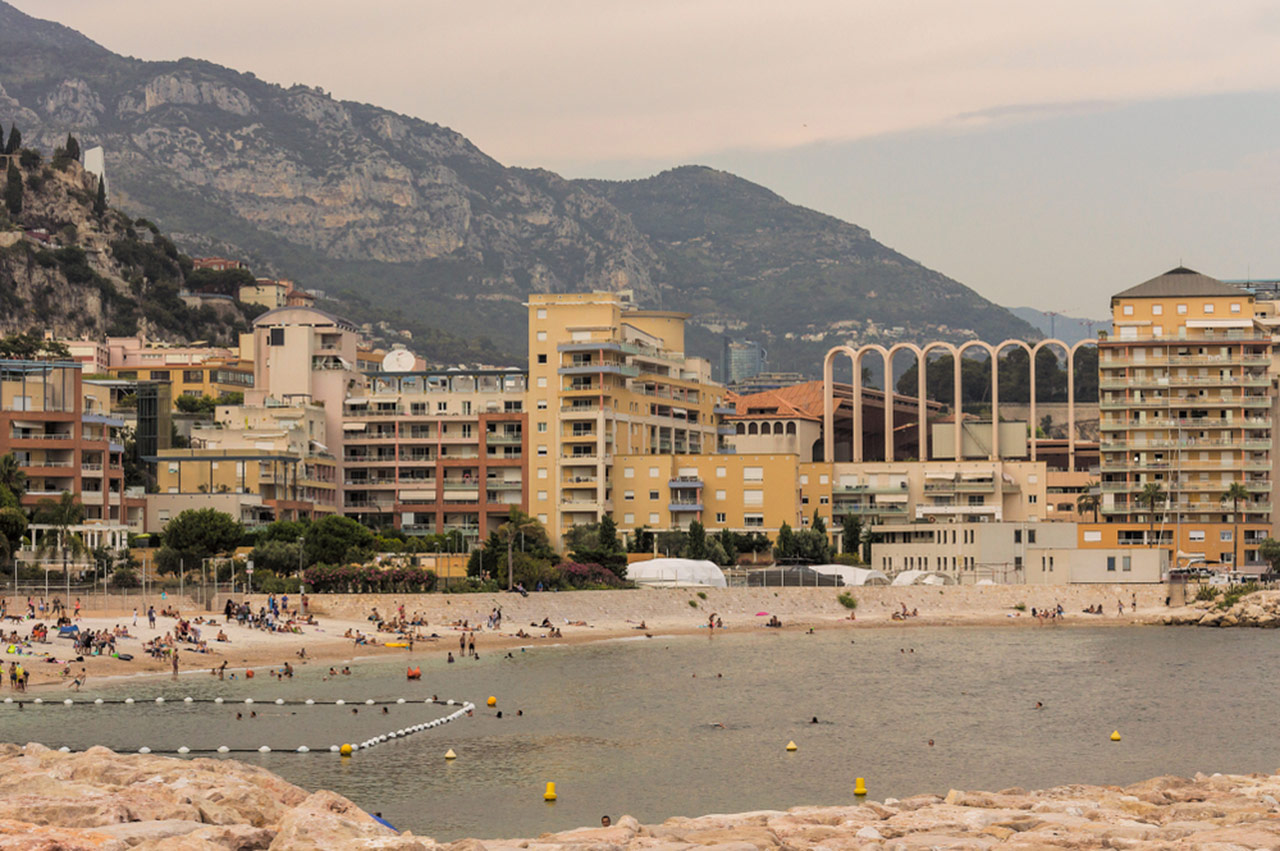 Plage Marquet, Cap d'Ail
Within walking distance of the principality, just like Larvotto Beach Monaco, this coastal spot is an excellent spot for families with little ones featuring a shallow drop-off and calm waters, ideal for paddling in. It's also a popular spot with snorkellers, offering a variety of marine critters to see beneath the waves. The beach has numerous amenities, including a lifeguard in season, a water sports operator, and beach showers. Additionally, just like Larvotto Beach Monaco, this beach features a jellyfish net. Most of the beach is public, while the private area of the beach features two beach clubs, where you can enjoy a wide range of cuisine as well as rent beach chairs and parasols.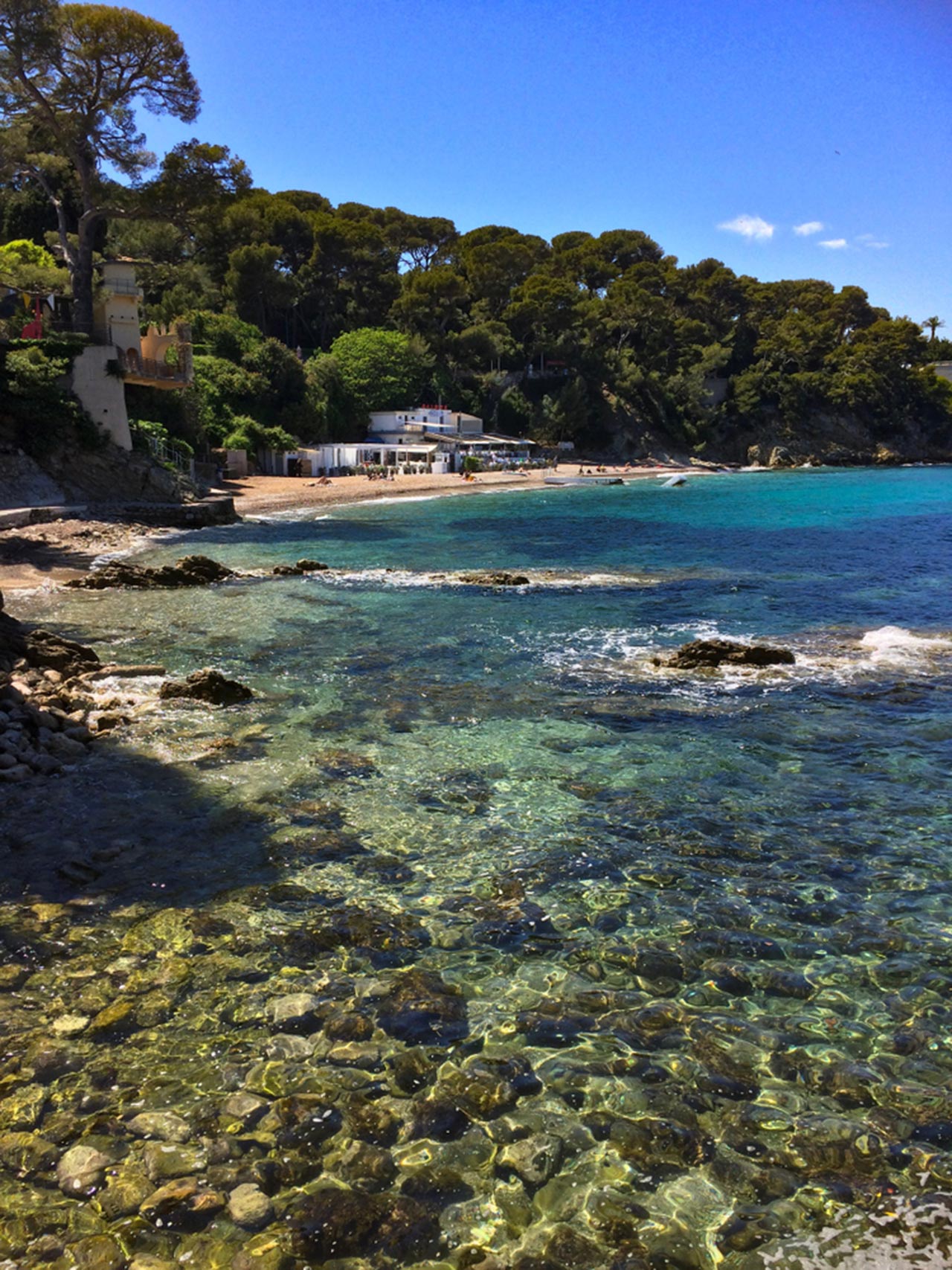 Paloma Beach, St Jean Cap Ferrat
One of the French Riviera's most elegant and glamorous beach destinations, this chic beach offers it all and is the ultimate destination for those seeking an incredible sun-soaked day. Located just a few minutes from the port of Saint Jean Cap Ferrat and within easy reach of Monaco, Paloma Beach is a must. The fine pebble beach offers easy access into the warm Mediterranean Sea, with yellow floats marking out safe areas in which to swim. The famed Paloma Beach Club provides the ideal place to enjoy a delicious bite to eat, including fresh grilled fish sourced directly from local fishermen. From the beach club, you can also hire water sports equipment, loungers and parasols.
From the beautiful Larvotto Beach Monaco to the famed Paloma Beach just beyond the principality's borders, this wonderful corner of the French Riviera offers beautiful beaches for all to enjoy. Which beach is your favourite?