We've been lucky enough to have massages in some pretty extraordinary places. Nothing can compare to having a massage whilst watching elephants play and graze below you, or zebra foals nuzzle each other. Even better if you have vast vistas stretching beyond you in which you can lose yourself as you relax into some form of beauty therapy. After all when on a luxury safari you are still on holiday and we all want you to come back completely refreshed. A massage in natural surroundings using natural therapies is a sure way of doing this. Here are our top five places to have a luxury safari massage: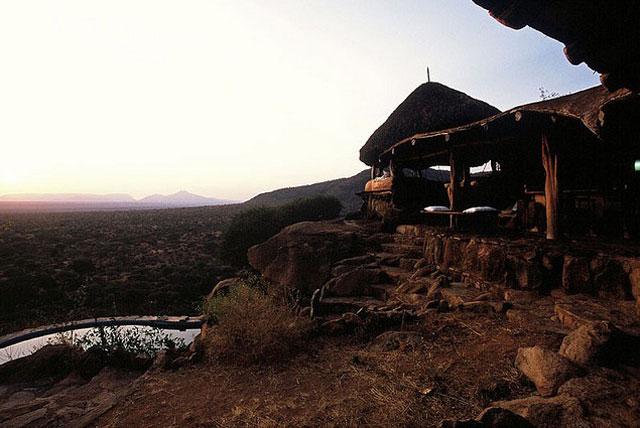 Tassia Lodge, Laikipia, Kenya
Massages here are inexpensive but worth it – Lucy is an accomplished masseuses who comes to your room with a comfy massage table and sets it up on your stone verandah which overlooks thousands of acres of Laikipia bush, usually full of elephants. Birds fly at the same height as the lodge here so eagles and other birds of prey are literally soaring nearby.
Chem Chem Safari Lodge, Northern Tanzania
Chem Chems massages are all about being at one with nature so they happen in a shady glade in the bush. Here you will enjoy natural treatments and really feel immersed in everything around you – you'll need time to relax afterwards, as you wont want to busy your rejuvenated mind.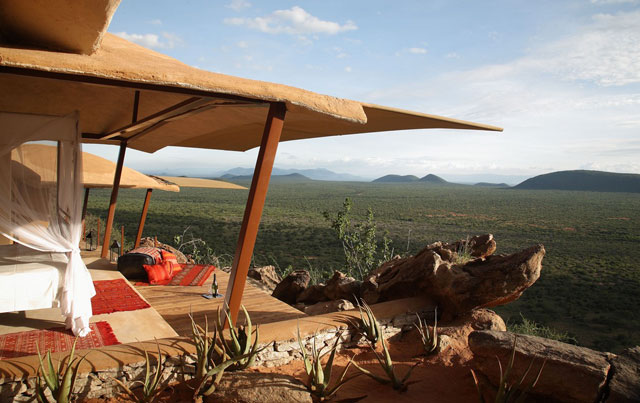 Saruni Samburu, Kenya
Saruni's massage table is set in a shady thatched hut under the pool, with fantastic views of the waterhole below. This area is a favourite for birds and as they chirp happily around you, you can often seen majestic elephants coming down to drink, a quite magical experience.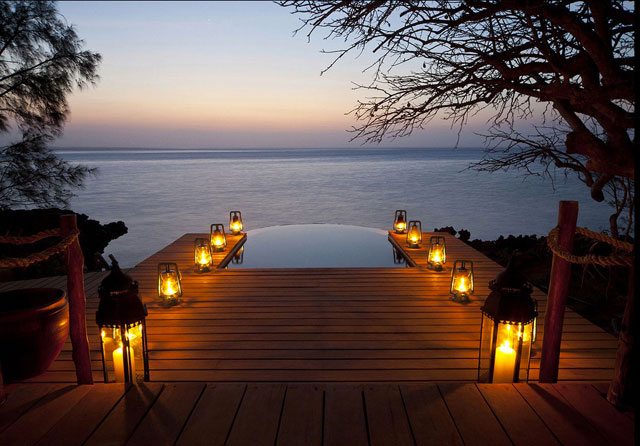 Azura Retreat, Mozambique
We know this isn't a safari property but Azura is a great beach extension to any safari and offers some of the best spa treatments in Africa – all overlooking the white sand and turquoise water of the Indian Ocean.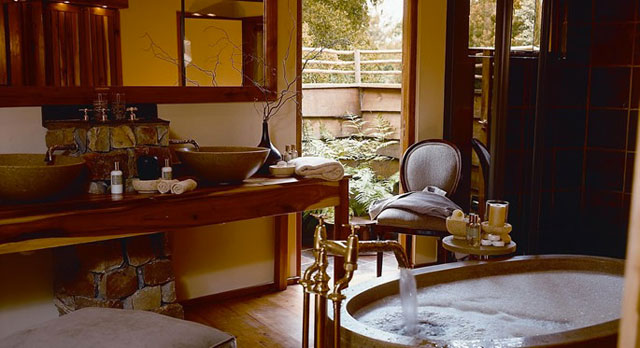 Tsala Treetops, Garden Route, South Africa
Tsala's luxury treehouses are quirky and individual and are made out of natural materials. Once again the emphasis here is on natural materials which sooth the soul and you won't be disappointed when enjoying a massage in your elevated suite.