There are still a few pockets in the forest filled island of Borneo to see the Orang-utans or "Man of the Forest" in their natural habitat.
The majority of these locations are in Sabah and Kalimantan, the Indonesian part of the island with the Indonesian island of Sumatra having their fair share as well of wild Orang-utans, however, the easiest sightings are in Borneo.
There are believed to be around 25,000 orang-utans left in captivity and in the wild throughout Asia that by the mid-2020's there are chances they will be extinct in the wild, so now is the time to see them.
The orang-utans inhabit these areas, other incredible and unique animals hide in these forests like gibbons, thousands of different species of birds, leopards, pygmy elephants, bearded pigs, Asian rhinos and the Sumatran Tiger.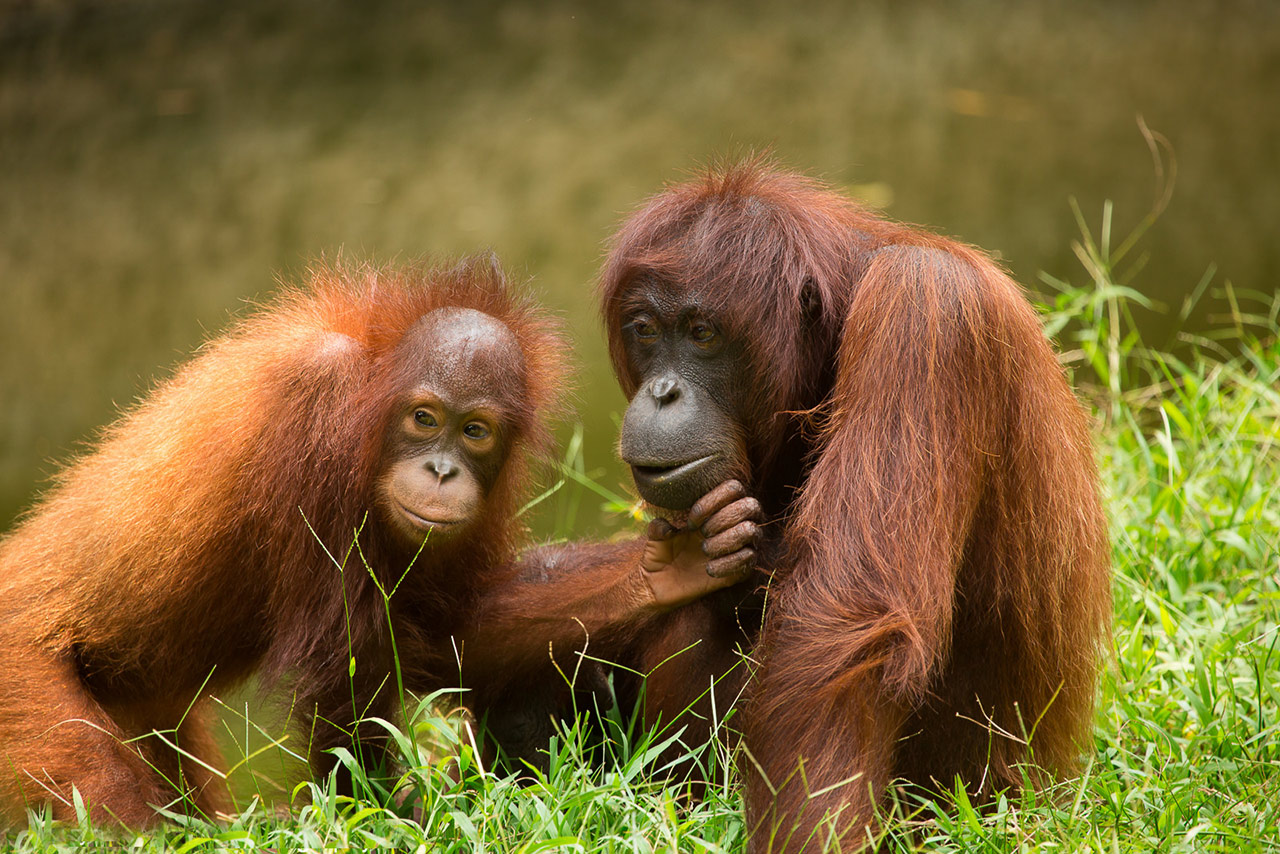 The Danum Valley Conservation Area has probably the widest range of our furry friends within its dark green forests is mind blowing as well as other animals from red leaf monkeys, bearded pig, deer, pygmy elephants, the rather odd looking proboscis monkeys plus a wide range of cats as well. Danum Valley has one of the world's most complicated ecosystems and new species of plants are found every month. There is only one place to stay in Danum Valley and that is the Borneo Rainforest Lodge, this has to be pre-booked long in advance as it sells out very quickly.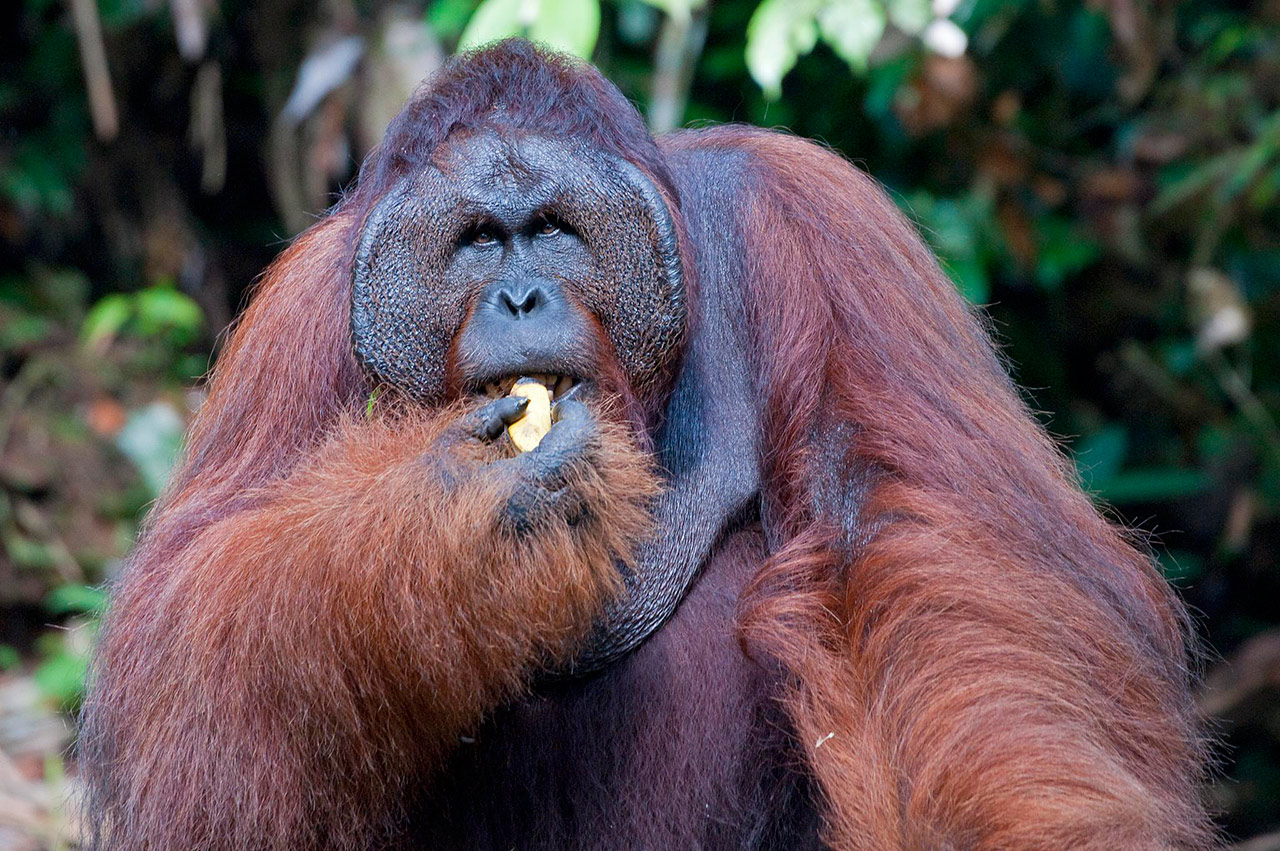 Kinabatangan River, Sabah, Borneo
The further you stay down the Kinabatangan River the closer you'll be to the wildlife increasing your chances of seeing more exotic animals other than the orang-utans. Some resorts have well-posted tracks that you can walk on without the use of a guide. Although not a common sight, primates have been known to inhabit this area of the forest.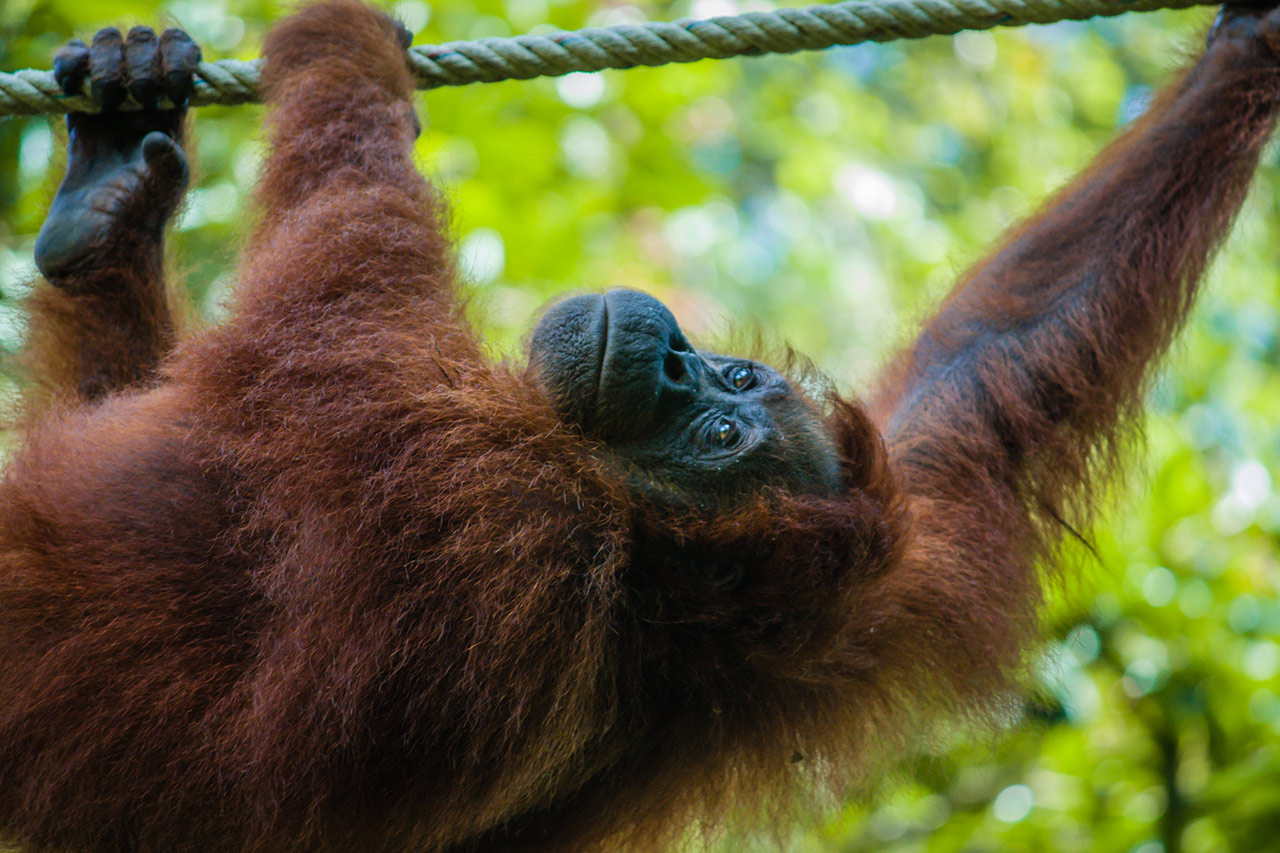 Tanjung Puting National Park, Kalimantan, Indonesian Borneo
This national park is by far and away the most pleasant trip you'll make in order to see orang-utans, where sightings are 100 percent guaranteed. A three to four-day boat trip is required to reach the first (and foremost) rehabilitation site, Camp Leakey, where ex-captive orangutans roam freely. Along the way, on a simple Indonesian houseboat or klotok, you'll stop at designated feeding sites and spot orang-utans, gibbons and proboscis monkeys suspended from the treetops. This trip is so beautiful people have been known to get married as the sun sets on their klotok and nothing but fireflies and stars light up the sky.