Your flight's just touched down in Malaysia's colourful capital for a stopover. Welcome to Kuala Lumpur. You've got 24 hours to conquer this city.
The thought of sleeping on the floor of the newly built KLIA airport doesn't fill you with joy and the idea of 24 hours in the airport's Tune Hotel isn't so appealing either. But being the intrepid explorer you are, you know that a stopover can only mean one thing; you've got 24 hours to conquer this city.
Although KL could easily be explored over several days, 24 hours is enough to get to grips with the city's best bits. Due to a recent boom in budget air travel, KL acts as a hub for airlines like Air Asia who now send their fleet to the rest of Asia and beyond for pennies. As a consequence, travellers to KL come and go in a matter of hours, yet it's a city so captivating that I often opt for a stopover as opposed to flying direct just for the chance to spend some time here. This charming city is indicative of recent developments in Malaysia, with bright city lights, welcoming people, sunshine, green landscaping and mouth-watering cuisine- what more could you ask for from a city?
Getting There
Getting into Kuala Lumpur's city centre is easy. Unlike some airports that turn out to be nowhere near the city in question and are instead located in the depths of nowhere (not to point fingers, but 'London' Stansted I am looking at you), KL is in fact no trouble at all to reach. Riding the airport bus or hailing a taxi are both popular ways to reach the city, but the KLIA Ekspres takes the crown as it zips straight beyond the inevitable traffic congestion and delivers you slap bang into the city centre in exactly 28 minutes.
See the Skyline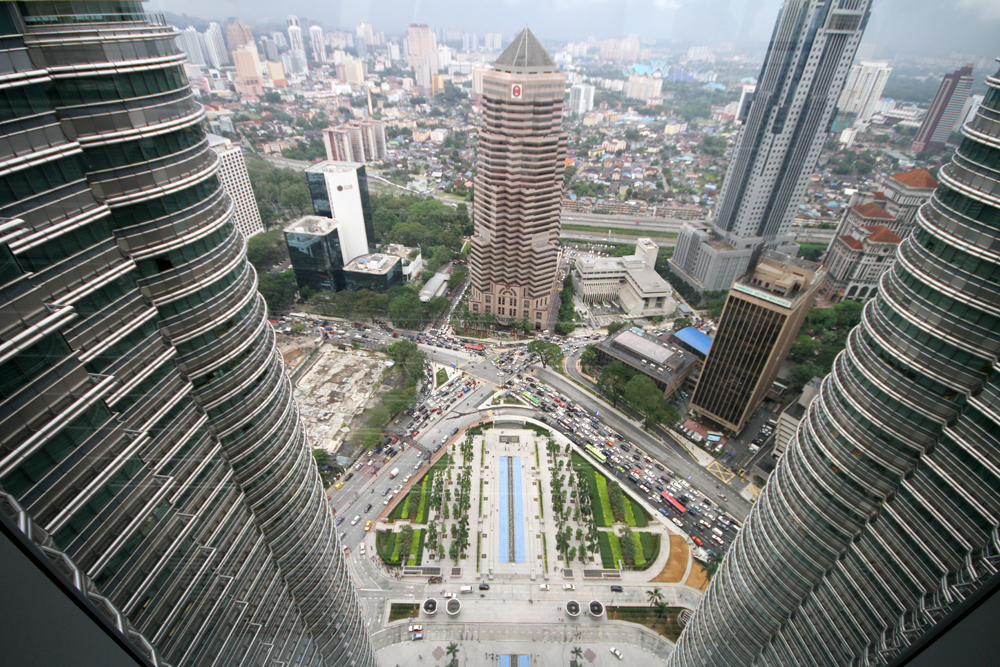 View from the Skybridge at the Petronas Towers
The clouds are softened by the peaks of newly built skyscrapers as far as the eye can see, but there are only two true superstars of Kuala Lumpur's skyline. At 452 metres tall, the glistening beauties that are the Petronas Towers not only once held the title of 'tallest buildings in the world' (now a respectful 11th&12th tallest), but they are still dubbed as the world's tallest twin towers. They are iconic of the city and are recognised symbols the world over. A stroll across the Skybridge is a must do when in Kuala Lumpur. Just across the city lies the Menara Tower; their celebrity sister. Not just your typical tower with a standard observation deck, the Menara is home to some quirky happenings. The revolving restaurant at the very top of the tower is enough to make the easily nauseated amongst you wish you had two feet on the ground, but you can almost forgive those feelings of sickness in exchange for the epic view. Head down to the ground floor and you'll find the tower's Mini Zoo, obviously…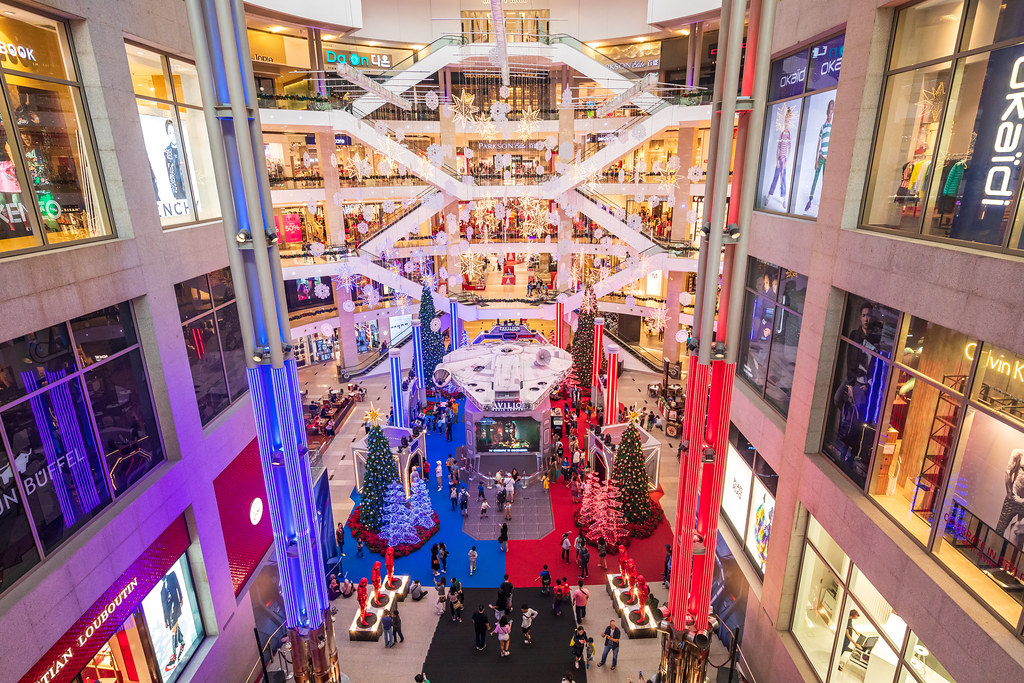 Shop Until You Drop
The high-end Pavilion shopping mall
Kuala Lumpur is home to some absolutely epic shopping malls. These swanky mega malls boast gigantic food courts, high end brands, mega deals, coffee shops and basically anything else you can think of that money will buy. Pavilion in the popular Bukit Bintang area is the most expensive of them all, however Suria KLCC at the base of the Petronas Towers is a great shout for the average shopper. Even if you don't appreciate shopping, the malls are a great place to enjoy some free air conditioning and to get away from the mugginess and humidity of the city outside.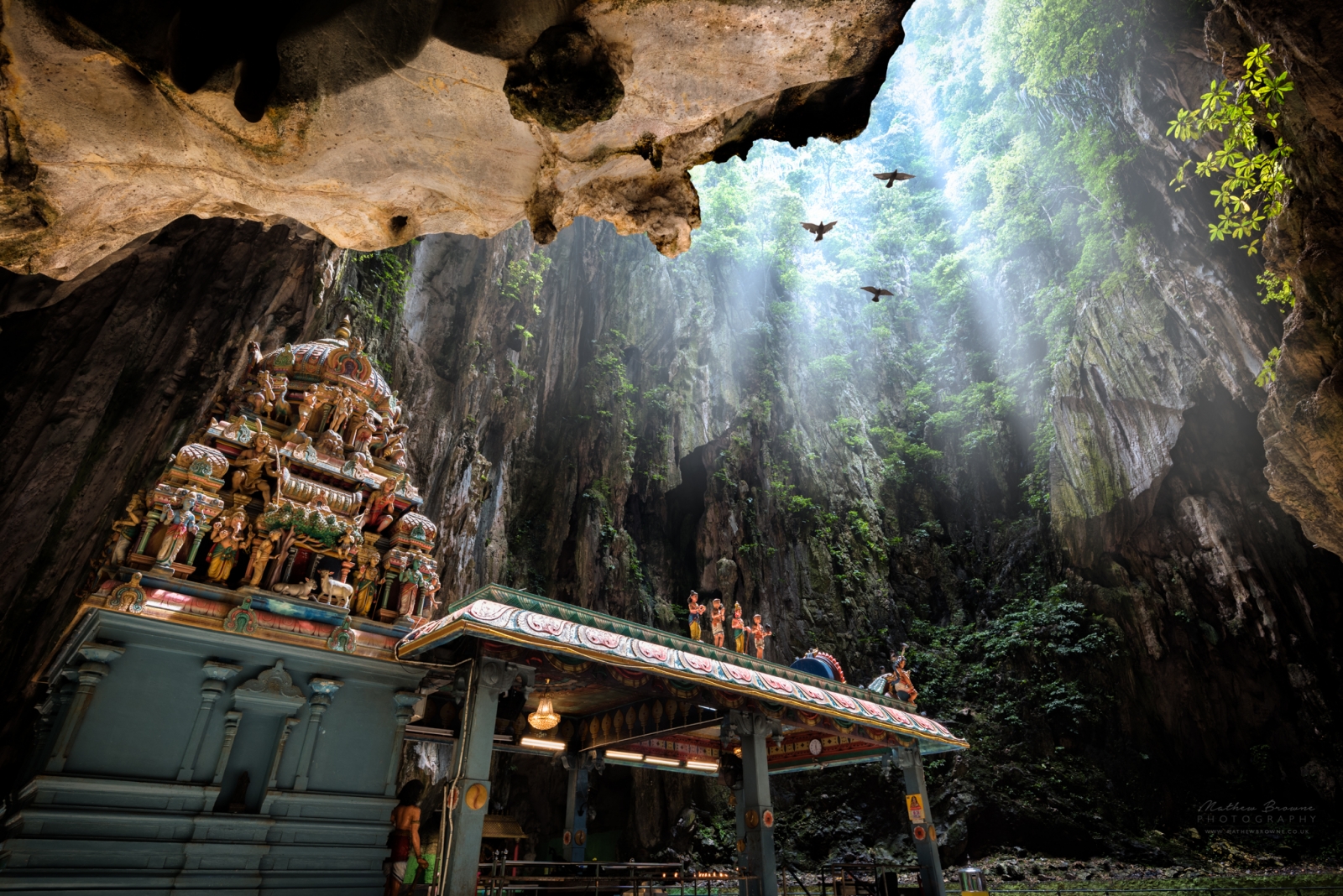 Nature and Culture
The Batu Caves
Ordinarily, a trip to the zoo might result in the cute, fluffy, or more exotic animals gaining all of your attention and the mundanity of the bird section being skipped- but not here. And it's not just because they only have birds here either, in fact, the Kuala Lumpur Bird Park is actually pretty impressive. 3,000 birds form the world's largest free-flight, walk in aviary. That's a lot of birds. The surrounding KLCC park is also worth a solitary wander around as it's home to thousands of indigenous species of trees and plants.
If you're looking for something a little more cultured, or perhaps even a spot of eco-tourism, then the Batu Caves are a great place to start. Just a stone's throw out of the city, 272 stairs lead up to heights of almost 100m where bat and monkey-filled caves await exploration. This is one of the most popular Hindu shrines outside of India and the view from the top is good, but be sure to pack plenty of water. That's not just because of the heat- the monkeys are greedy souls.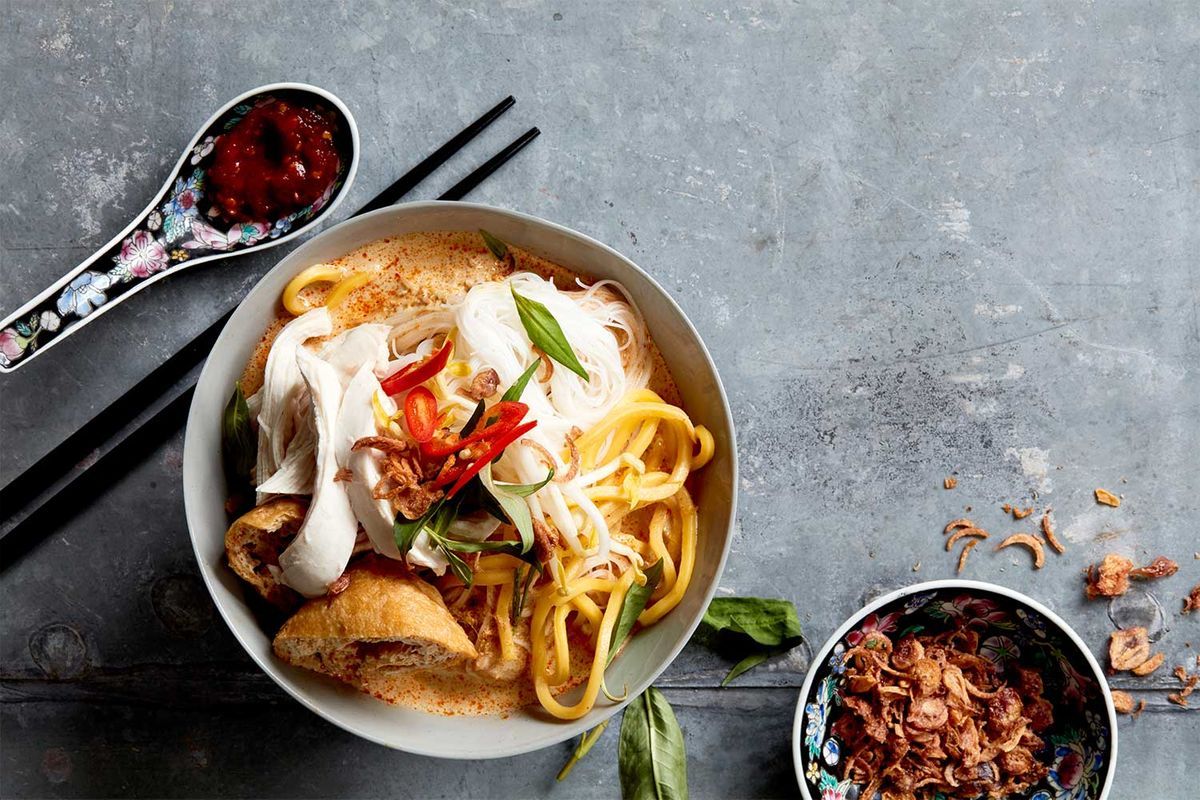 Eat Everything You See
Chicken Curry Laska – Malay Cuisine
In Malaysia it's not uncommon to eat six meals a day, so when in Kuala Lumpur, do as the locals do. Malay cuisine takes influence from both Indian and Chinese cuisine, resulting in an incredibly zesty and fragrant array of flavours. Satay is a classic known the world over, but there are so many more exciting dishes to try whilst in KL that serves up a true flavour of Malaysia. If you're serious about sampling the local cuisine, then a street food stall or a hole in a wall is the only way. Expect to dine alfresco on the streets as traffic whizzes by and people go about their day. Both Nasi Dagang and Laksa are fast and filling meals, but for a unique experience look for a Lok Lok. Much like shabu shabu in North East Asia, a boiling pot of water sits in the middle of the table as you hand-pick items stuck shrewdly onto the end of a stick, to dip into the pot. Each stick is coloured so they know exactly how much to charge you at the end of it all. What a good system.
How to Get Around:
The traffic in Kuala Lumpur is just as bad as in any major city. Having driven through the centre upon picking up a hire car, I can firmly advise that you take the monorail, a taxi, a bus, or anything you can find- just don't drive yourself or you will return home with substantially less hair. It's an easy city to navigate on foot and is easily doable if you're moving between the likes of the towers and the plethora of shopping malls- just expect to be swimming in a puddle of your own sweat afterwards. The monorail is certainly the easiest and cheapest way to navigate the city and surprise, surprise, it's air-conditioned.