Any kind of bike touring comes with its own set of challenges. First of all, there are technical obstacles, such as punctures and breakages. Then there is the geographical difficulty of map reading and always trying to ensure you're in the place you thought you were. Add to that finding accommodation, inconsiderate drivers, and inclement weather and you're looking at a trip that's not going to be easy.
However, the reason that people go touring time and time again is that surmounting these obstacles is all part of the fun. Coming to the end of a bike tour knowing that you've overcome everything thrown at you is an incredible feeling. It's the reason why people tour instead of lying on a beach.
Now just imagine the feeling you would get if all the difficulties we just mentioned were magnified. Add to that pot unfamiliar terrain, language, and culture. Then mix in a bit of unusual food, an increased sense of being lost, and road signs you can't even begin to understand. That's what you get on cycling tours in South East Asia. But it is also just one of the reasons that make them so unforgettable.
Cycling across countries like Thailand, Cambodia, Indonesia, and Malaysia presents a whole new set of challenges. It's by no means easy but the rewards are also that much bigger. The sense of achievement when you complete a South East Asian bike tour makes you feel like you can do anything. Plus you get the added bonus of unbelievably beautiful scenery, incredible welcomes, and warmth from local people, scintillating food and (sometimes) wonderful accommodation at great prices.
So, if you're in the mood for a South East Asian adventure, try a few of the following on for size. Trust us, you really won't regret it.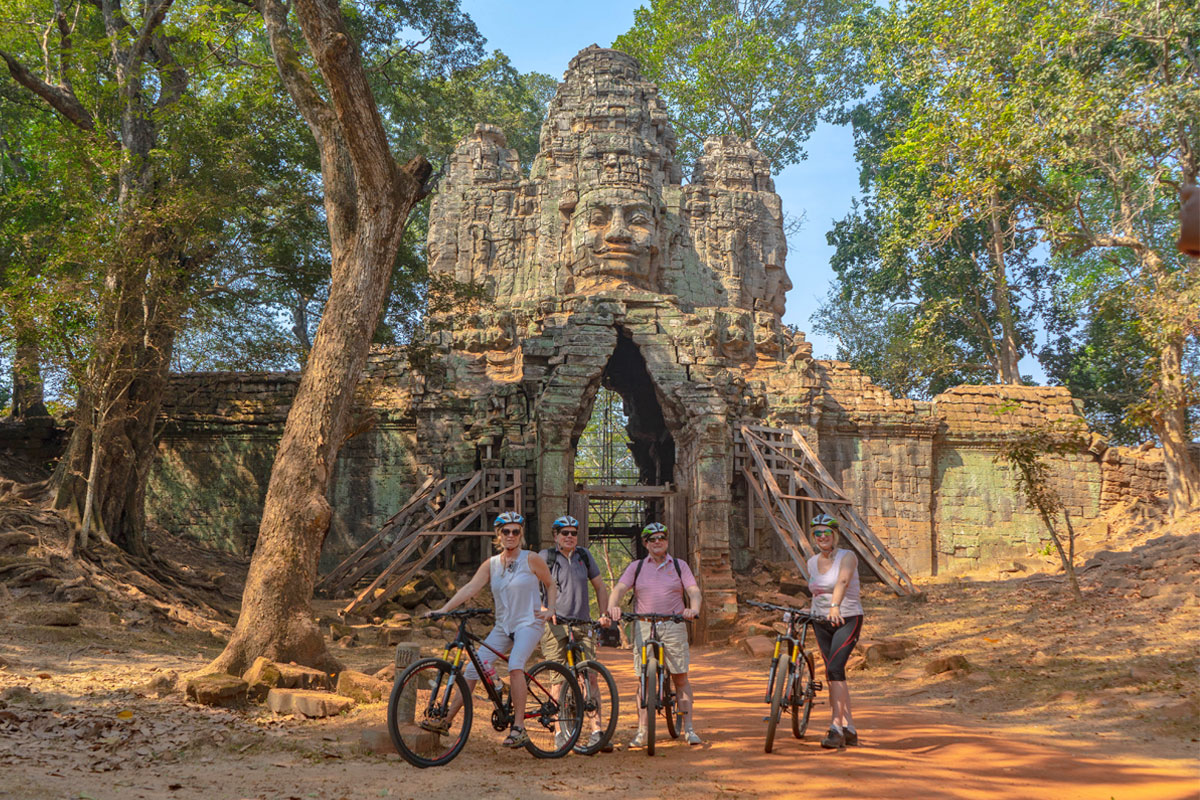 BANGKOK TO SAIGON
A marathon ride over about 1,200 kilometres through Thailand, Cambodia and Vietnam. Stop off at the majestic Angkor Wat temple complex along the way (see above about added bonuses) before arriving in the dilapidated French grandeur of Phnom Penh. This trip has been described as the 'toughest holiday you'll ever love'. The going is not easy and with much of it unpaved, you'll need mountain bikes rather than touring bikes. This is a cycling tour like few others.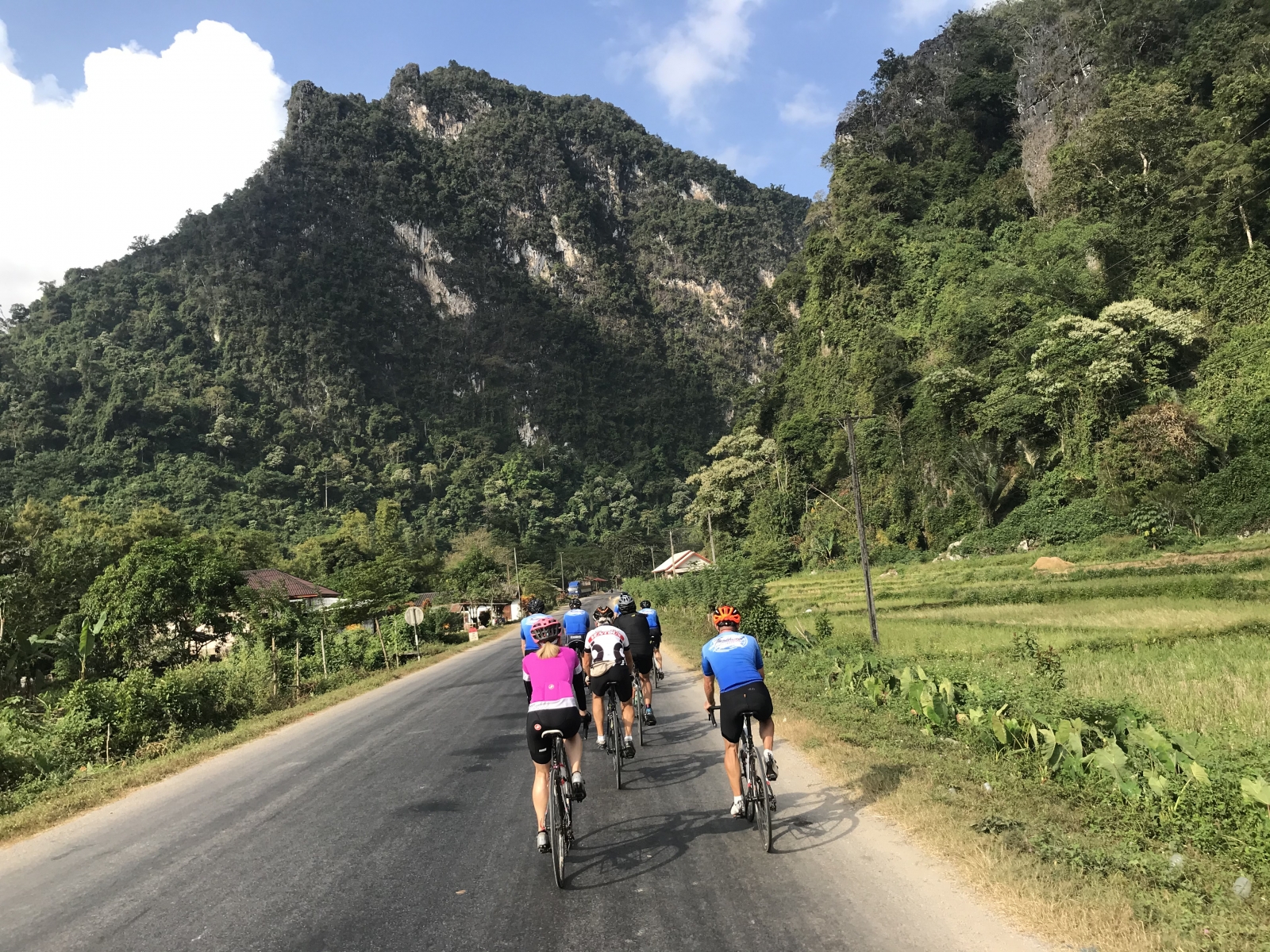 WESTERN TIBET HIGHWAY
Ok, so let's face it, any bike ride through the Himalayas is going to be pretty tough. And for good reason. The world's highest mountain range stands between you and the finish at Lhasa and you might even be able to spot the mighty Everest along the way. But remember what we said – the tougher the challenge the greater the rewards.
INDONESIAN VOLCANO ADVENTURE
Fancy riding along the rim of a volcano? Sounds a little bit frightening right? Well don't worry, cycle tours take small groups up Mt Batur to ride along the volcano's edge. Although it might not be the most difficult cycle it certainly is one of the most exciting. Once the tough part is out of the way, it's all downhill to some of the world's best beaches, where you can enjoy a well-earned break.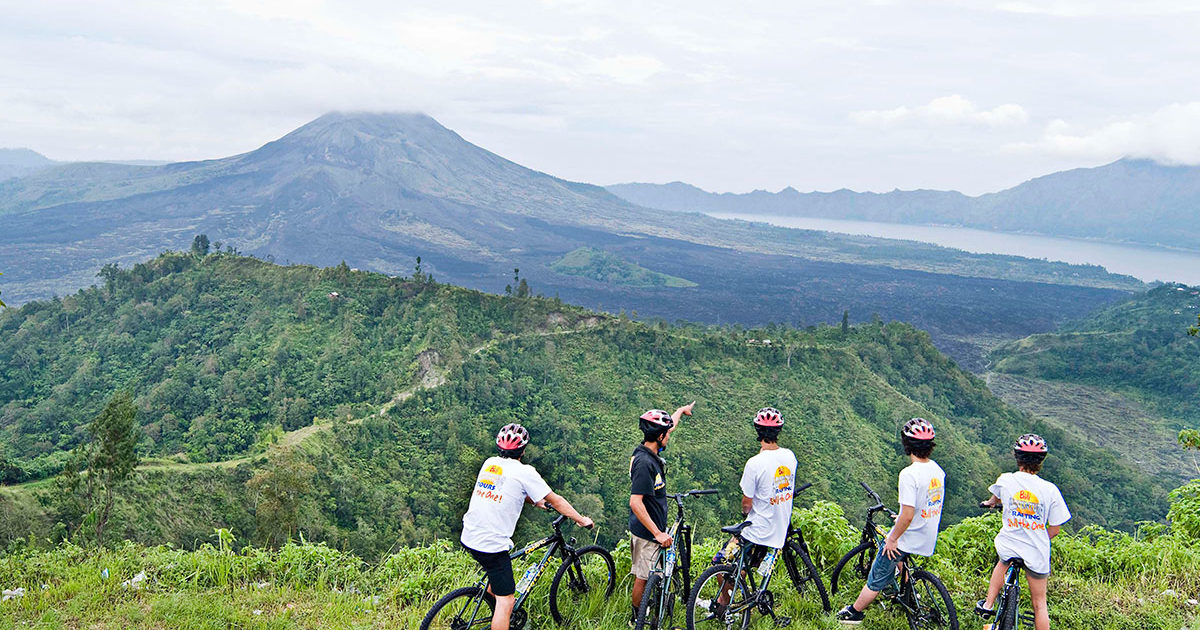 BACKROADS OF VIETNAM
So, just to prove that not all cycling in South East Asia has to be tough, the backroads of Vietnam provide welcome relief from vertiginous mountain passes and deadly volcanic rims. With relatively quiet roads, great food, and plenty of accommodation, cycling in Vietnam is good. This is probably a good place to start if you are thinking about cycling in the area. It may not be as tough as the others but the stunning Vietnamese countryside is still more than enough reward for your efforts.