Both Tokyo and Seoul are cities where the ancient world meets the modern era, concrete meets greenery and neon lights collide with age-old traditions to create a unique and fascinating culture. With both serving as technologically supercharged hubs that are home to millions of people, what sets these two cities apart? Tokyo is far more recognisable internationally than Seoul, but located just a two-hour flight apart, are these two cities really so different and can Seoul face up to the challenge?
FOOD
TOKYO
Japanese food is far more recognisable the world over, with exports like sushi widely available in the west to the extent where it's stockpiled in supermarkets aimed – in true Japanese fashion – at hungry workers looking for a bite to eat. Tokyo is a food mecca, with more Michelin-starred restaurants than Paris itself and a host of international cuisine on offer – the city takes a modern and stylish approach to dining and it does it well. The flavours of Tokyo are both fresh and seriously good with classics like katsu and ramen widely available – but best of all it's not as expensive as you might think!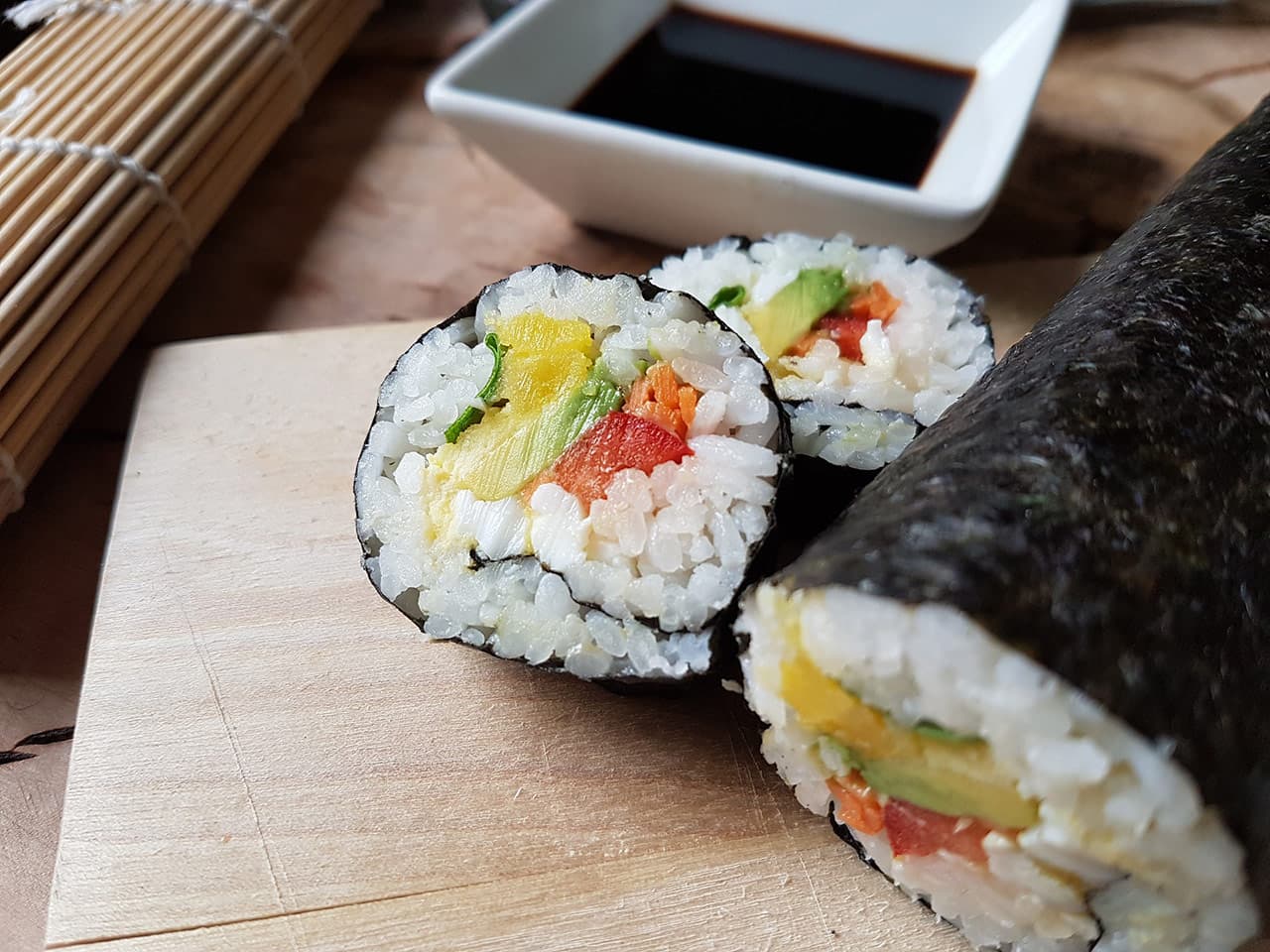 SEOUL
Seoul is a different kettle of fish when it comes to food, with less focus on the fine dining element and more attention paid to flavour fusions and good, hearty home cooking. Head to areas like Itaewon and you'll find a wealth of international cuisines on offer ranging from Brazilian to South African, and in many instances, it's been some of the best food I've tried anywhere in the world! One thing you'll notice in Seoul is that there is a massive street food culture, with everything from tteokboki and fish cakes to churros and potato sticks being sold on every street corner. There's also very much a strong sharing and socialising culture when it comes to dining in Korea, where sitting round the bbq with a bunch of friends and cracking open a bottle of Cass (Korea's most popular beer) is a daily occurrence.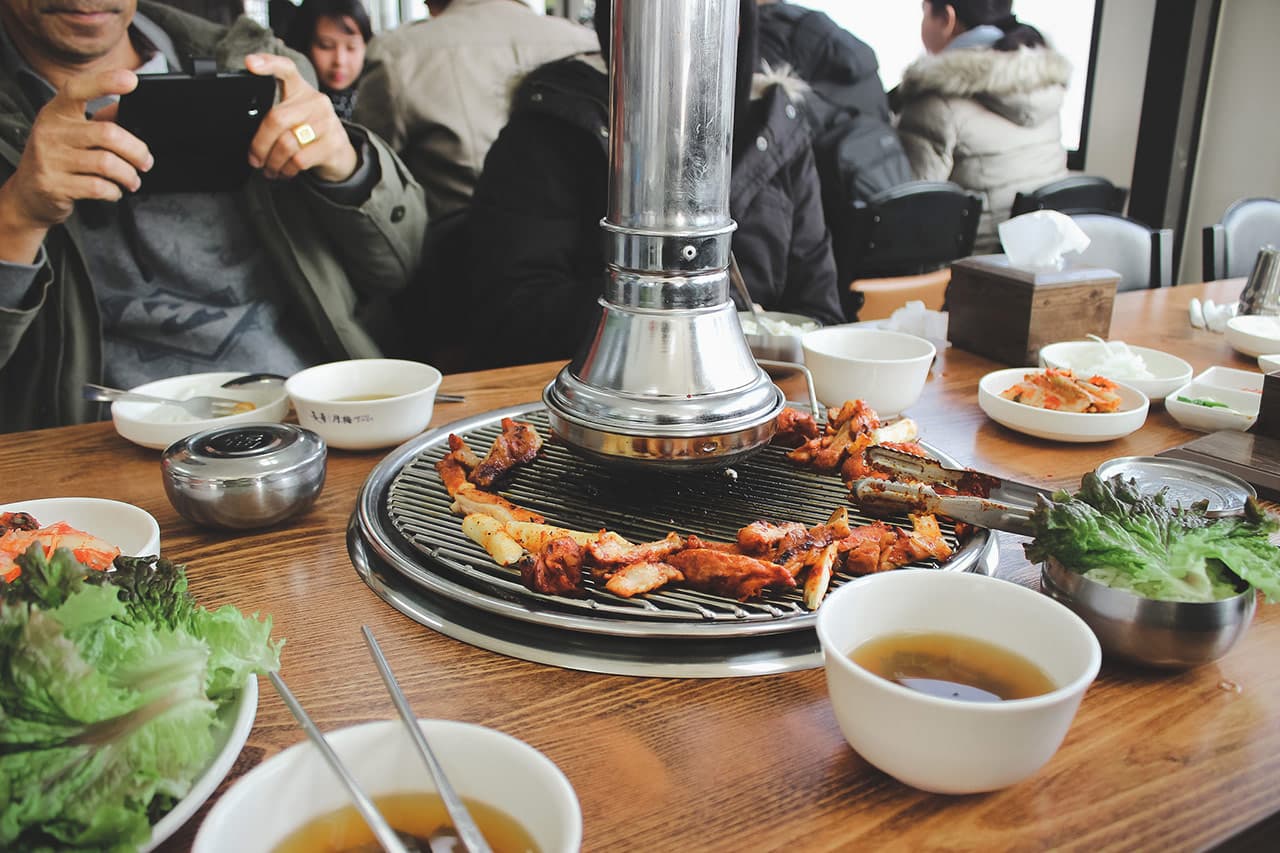 Image source: Flickr
Verdict:
For me, it's Seoul. The variety here is far greater, although finding a menu in English can sometimes be a struggle – but then that's all part of the fun. The cuisines of these two nations have striking differences, although there are still certain unavoidable crossovers. I remember eating Korean beef and rice for breakfast in Tokyo and shabu shabu for my evening meal in Korea, so whichever way you look at it, you won't miss out!
NATURE
TOKYO
Despite its concrete appearance on the surface, Tokyo's is in fact an incredibly green city, with hundreds of parks, gardens and green spaces providing refuge from the urban chaos. Beautifully landscaped and bursting with blooming flora native to Japan, the likes of the Imperial Palace Gardens and Yoyogi Park are both expansive and lush. The parks of Tokyo aren't just popular during sakura season, but all year round as they are home to beautiful lakes and historic temples away from the masses. There are even parks so pristine that only 300 visitors may visit at a time to preserve the thriving beauty. Who'd have thought you could find your way back to nature in Tokyo?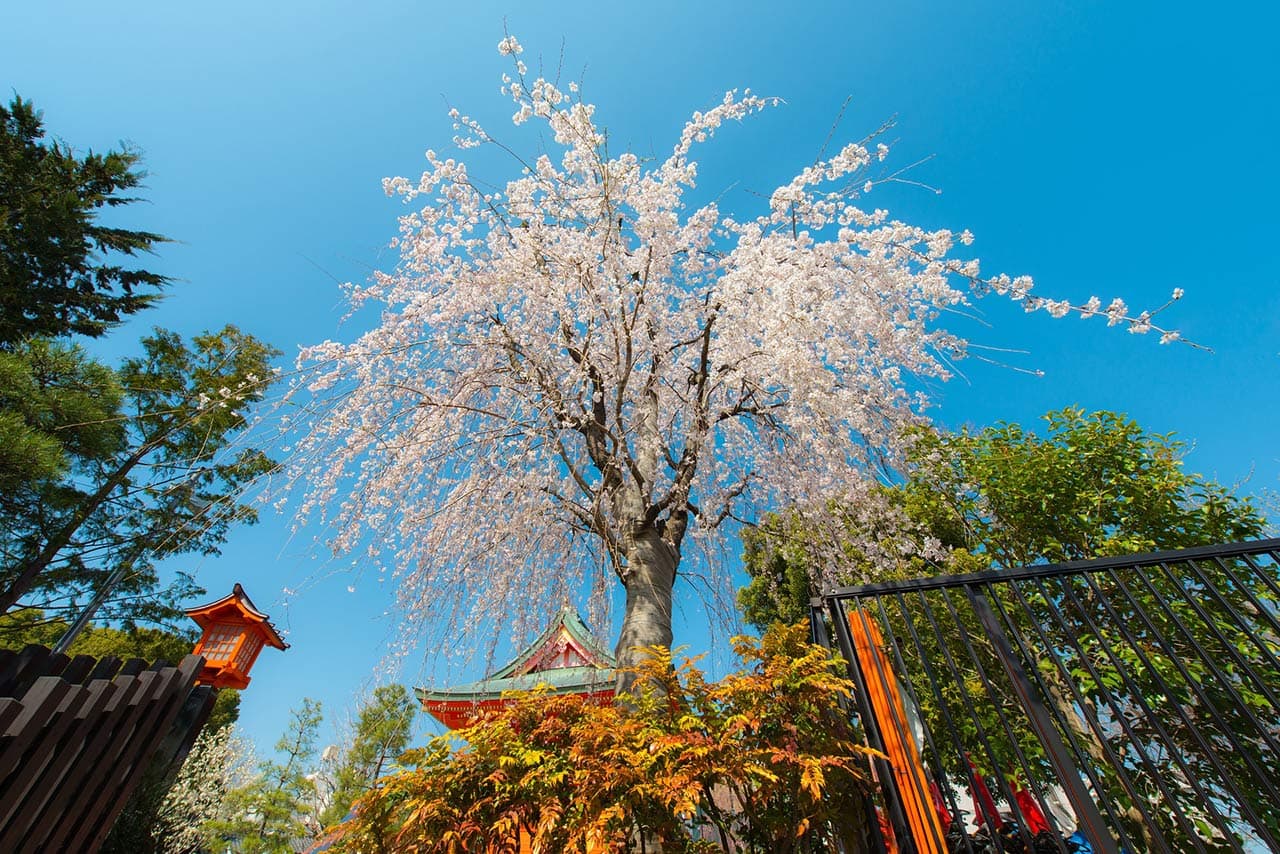 SEOUL
For those who love the great outdoors and aren't afraid to show it – Seoul is the city for you. Seoul is dominated by an impressive number of mountains, with Namsan and its observation tower taking pride of place at the heart of the city. I hiked the majority of the city's surrounding mountains during my time there, which might I add are stunning, and this is where the best city views can be found. Koreans love their hiking, so expect to meet locals clad head to toe in gortex like they're about to embark on an Arctic expedition, despite the 40-degree heat. Whilst there are a number of sprawling parks at the centre of the city such as Seoul Forest and swathes of cherry-blossom lined river banks, it's the outskirts that harbour the best of Seoul's nature and greenery. You can even hike the old city wall!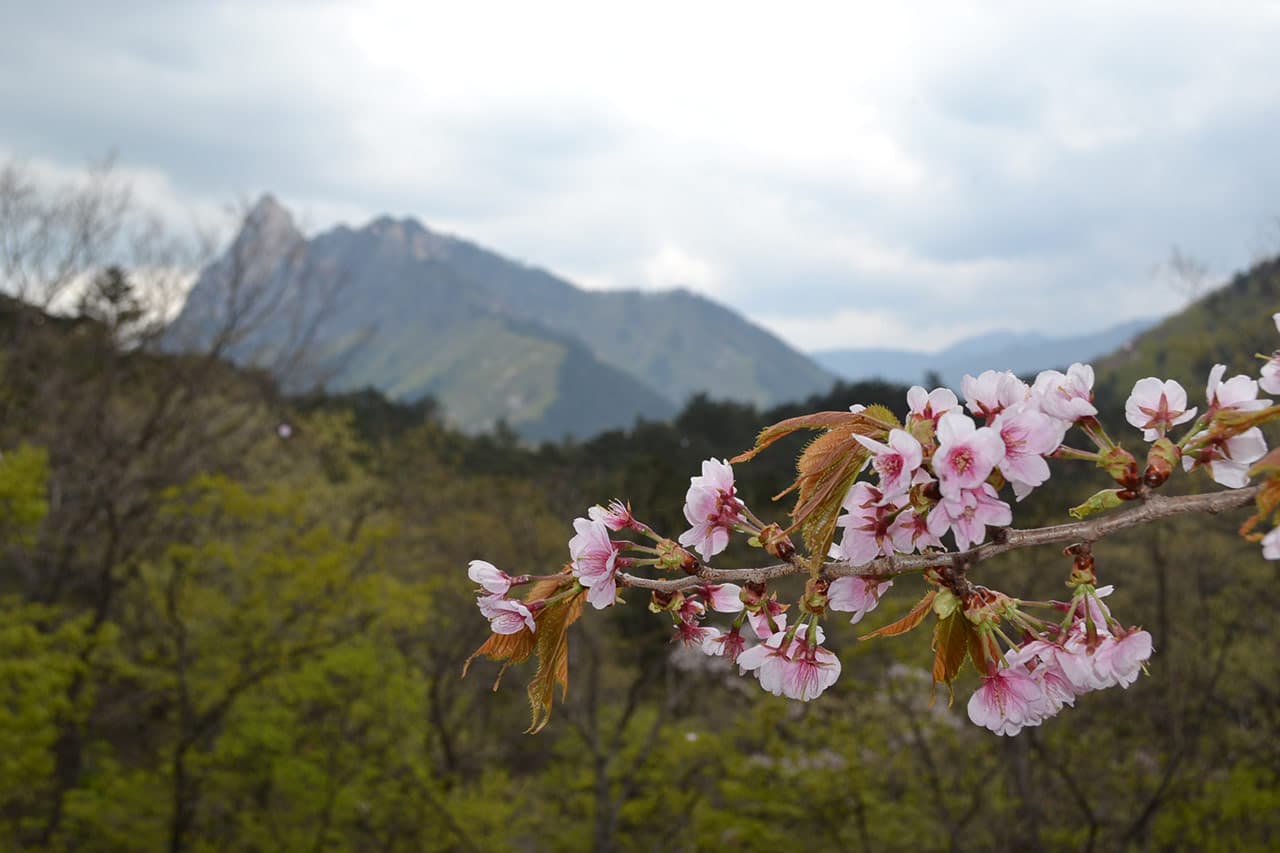 Image source: Backpacking with Bacon
Verdict:
Tokyo. Although Seoul's majestic mountains are a remarkable addition to the city's skyline, Tokyo comes up trumps due to the sheer amount of incredibly well-maintained green spaces that can be found at the very heart of this sprawling metropolis.
TRANSPORT
TOKYO
The subway network is the 7th busiest in the world and can get incredibly busy during rush hour, but unlike the likes of the London Underground, this doesn't mean that things should grind to a halt. Japan is known all over the world for its efficiency so when it comes to transportation, delays are rare, and if you plan ahead, things are incredibly simple. The Pasmo or Suica rechargeable smart cards ensure that tourists are able to save money during their visit and as you'll likely be using the subway up to ten times a day in this enormous city, are a great idea. Signs are in English and colour coded to match tickets for ease, and fares start at 710JPY. Japan is also home to the bullet train (Shinkansen), which will get you to where you need to go at remarkable speed.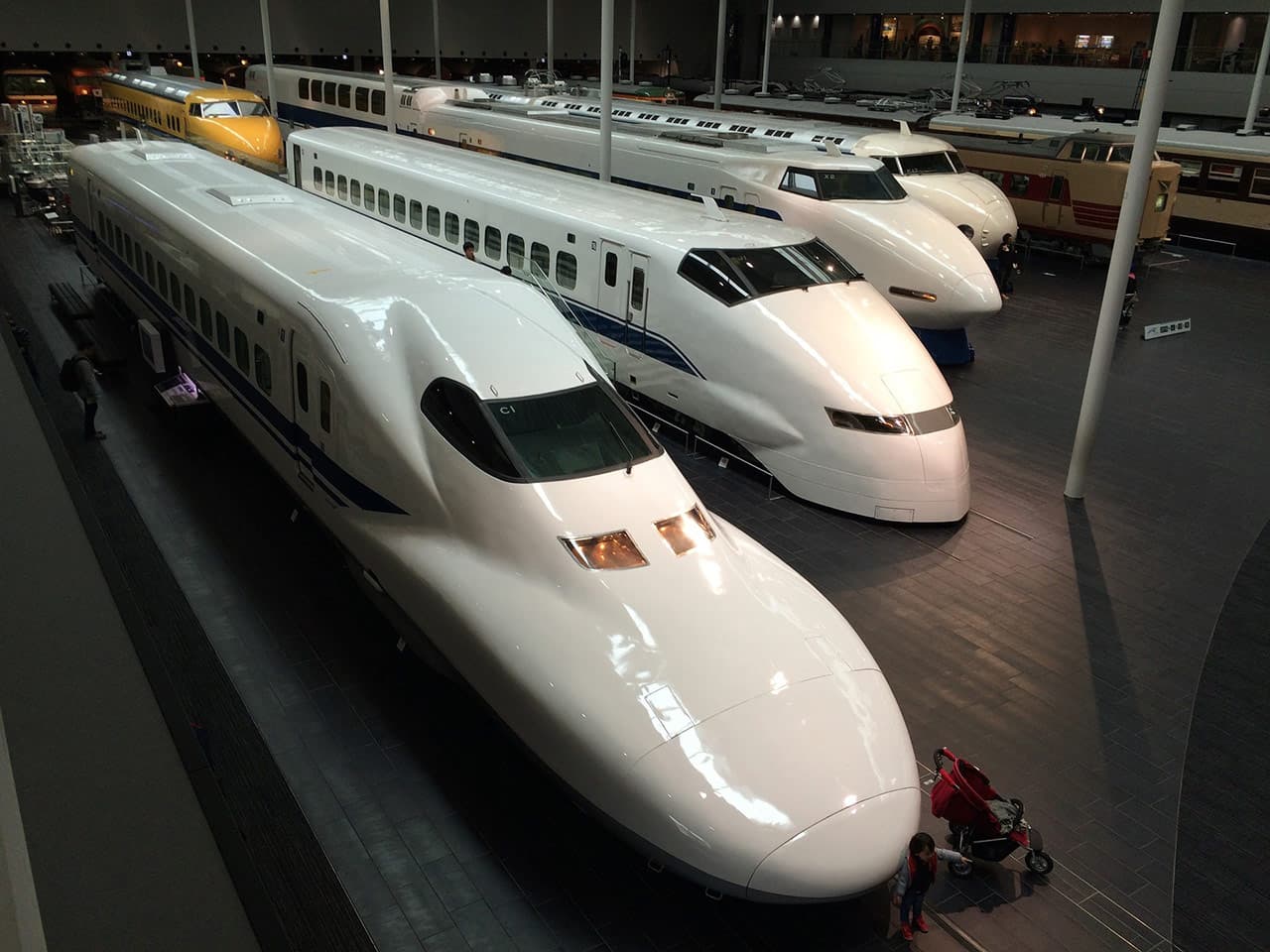 SEOUL
Transport in the capital is fast, efficient and incredibly cheap. Picking up a T-money card and loading it up with Won ahead of time will save you lots of cash throughout your trip and you'll be able to use it across all transport networks, including taxis. I was always amazed that I could get from my home south of Seoul to the student area of Hongdae in the north for the tune of around £1.50. Recently, there has been heavy investment in expanding the subway network, extending the likes of the Shinbundang Line south of Seoul into the northern areas for the benefit of commuters. The network is incredibly easy to follow, it's air-conditioned, spacious and clean, plus signs/announcements are made in both Korean and English.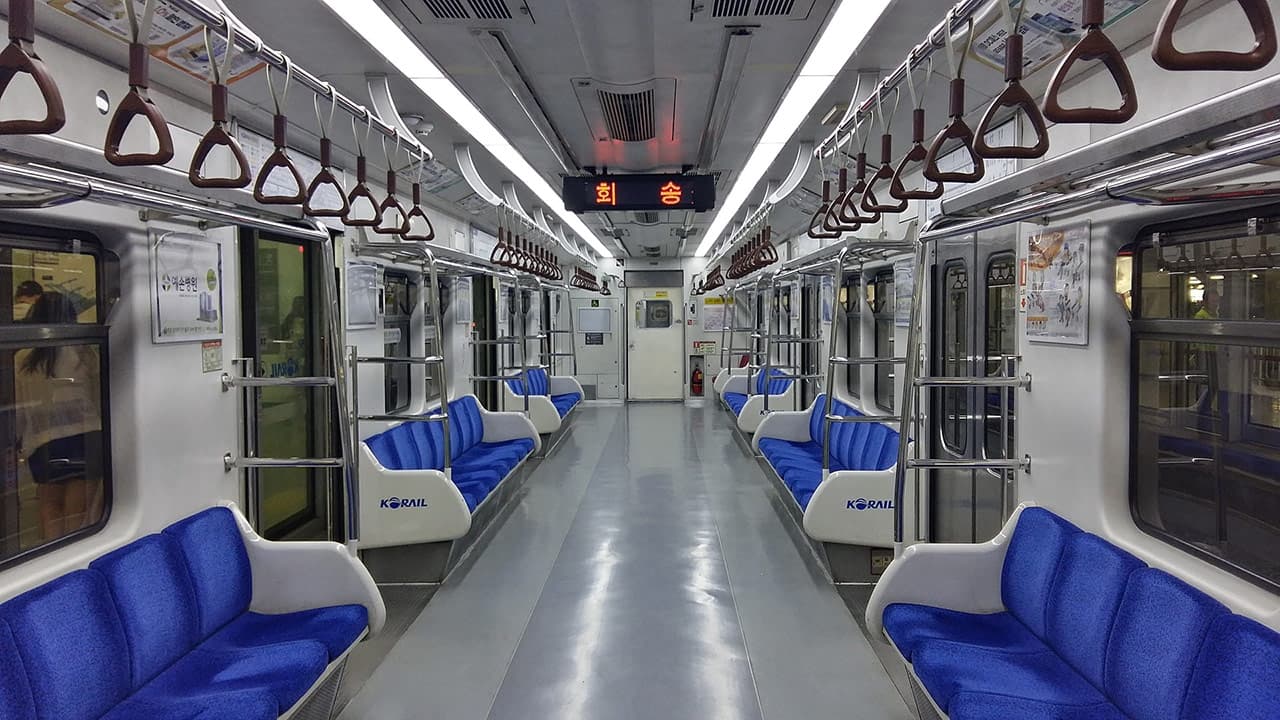 Verdict:
Seoul. Although Tokyo's bullet train will help you to reach those far-flung places that are off the map, Seoul wins on ease of navigation for tourists and general levels of pleasantness when travelling due to fewer passengers.
HOTELS
TOKYO
Tokyo has embraced tourism wholeheartedly in recent years and as such, we have seen a host of spectacular and opulent hotels popping up across the city. It's easy to stumble across recognisable hotel brands in Tokyo offering the standards and levels of comfort you'd expect anywhere else in the world, but Tokyo is home to some incredibly unique boutique hotels that should not be missed.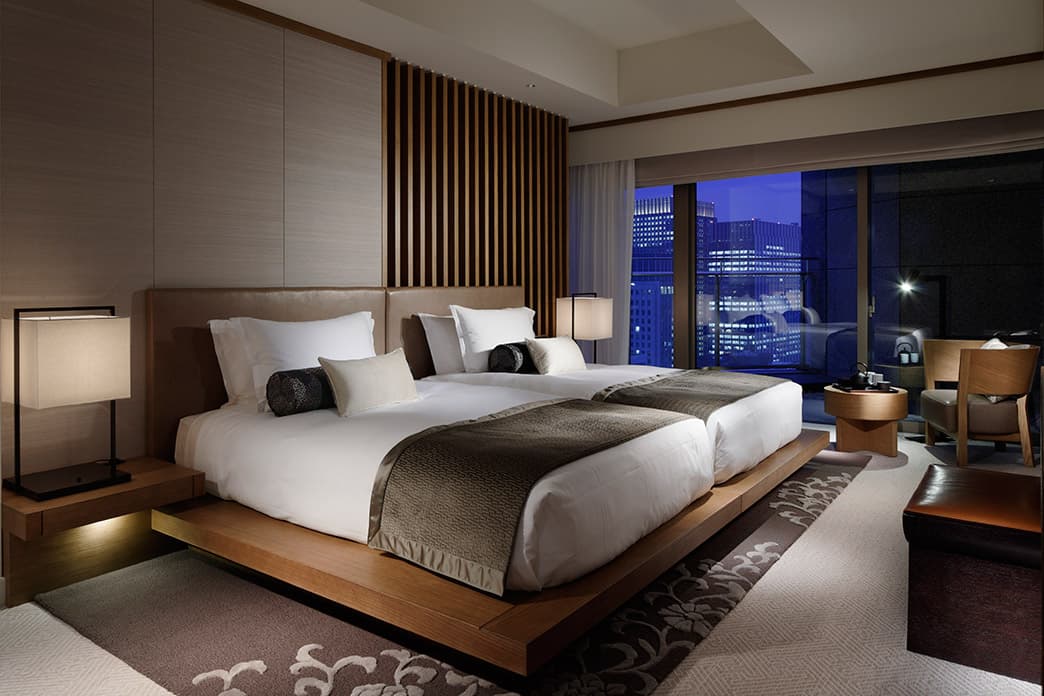 Image source: Palace Hotel Tokyo
SEOUL
Having only just found its way onto the radar of tourists travelling through Asia, Seoul is limited when it comes to accommodation options, with brands like the Hilton and Marriott firmly taking their place at the epicentre of the city and not much else available. There are a handful of independent hotels out there, but don't expect five-star luxury.
Verdict: Tokyo. Seoul hasn't quite caught up when it comes to western standards of accommodation, so purely on the basis that you will be able to find a luxury hotel in Tokyo and not in Seoul, it's a loss for Korea.