A Mallorca yacht charter offers an idyllic destination to enjoy a luxury getaway on board a charter yacht. Mallorca is the largest of the Balearic Islands, which also include the popular islands of Ibiza and Menorca. Discover Mallorca and enjoy coastal villages, azure blue waters, secluded white sandy bays, and more than 200 miles of picturesque coastline. Of course, the warm Spanish sunshine, rich history and culture, and delectable local cuisine, only enhances this destination's appeal.
If you're considering a Balearic Islands yacht charter to Mallorca, then keep on reading! Here are five of the best things to do and see while cruising this spectacular destination onboard a luxury yacht charter.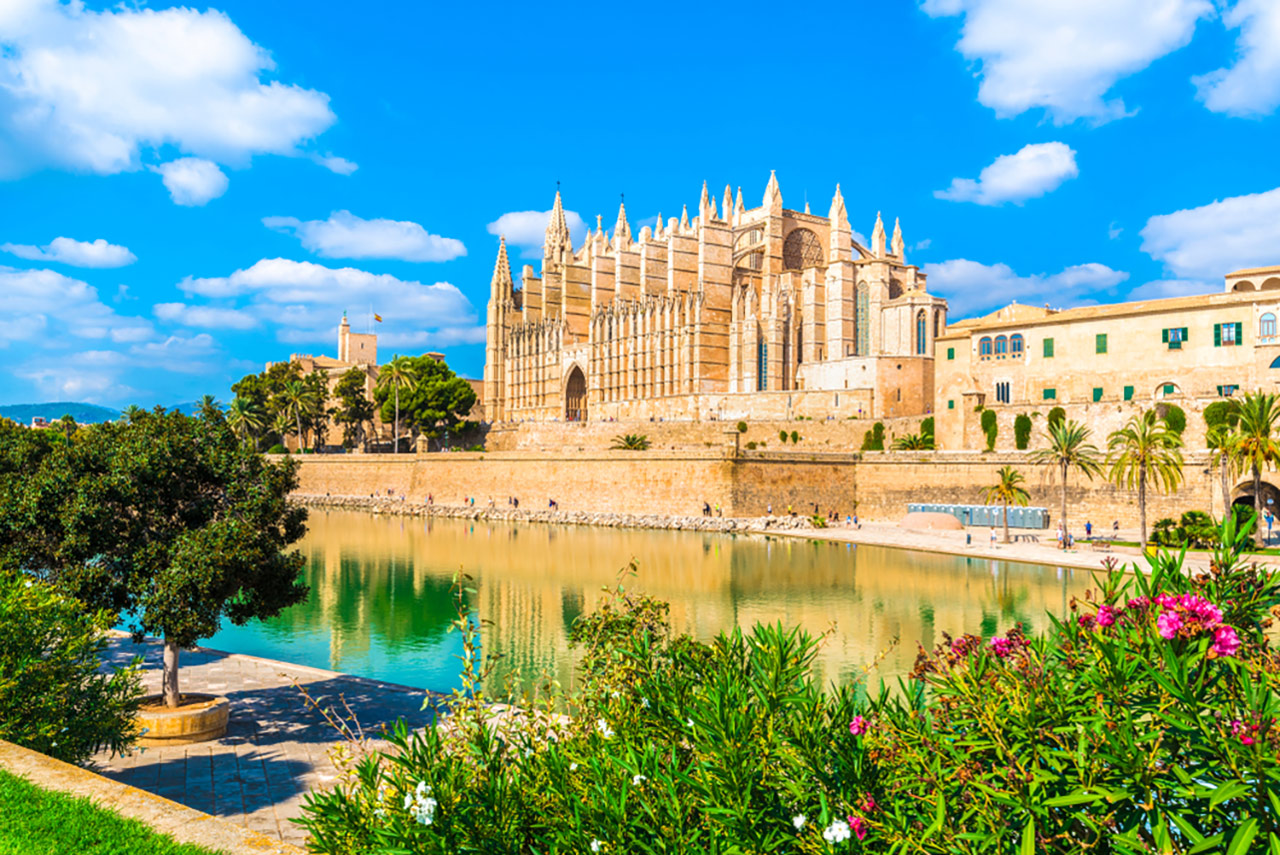 Mallorca yacht charter
Enjoy the sites of Palma de Mallorca
Discover Mallorca's rich culture and heritage in Palma, Mallorca's capital city and one of the oldest and largest towns on the Balearic Islands. Palma's Old Town boasts medieval churches, charming squares, and cobbled streets flanked by local boutiques, galleries, and eateries, perfect for sampling local cuisine or enjoying a coffee while watching the world go by. Of course, no Mallorca yacht charter would be complete without visiting Palma's 600-year-old sandstone cathedral, La Seu, which boasts one of the world's largest rose windows. Then, head to Paseo del Borne for shopping, which boasts high-end stores and designer boutiques, including Bvlgari, Hugo Boss, and Louis Vuitton. Palma also offers a superb selection of award-winning restaurants, including the refined Marc Fosh restaurant, which serves exquisite tasting menus showcasing the very best produce from the Balearic Islands.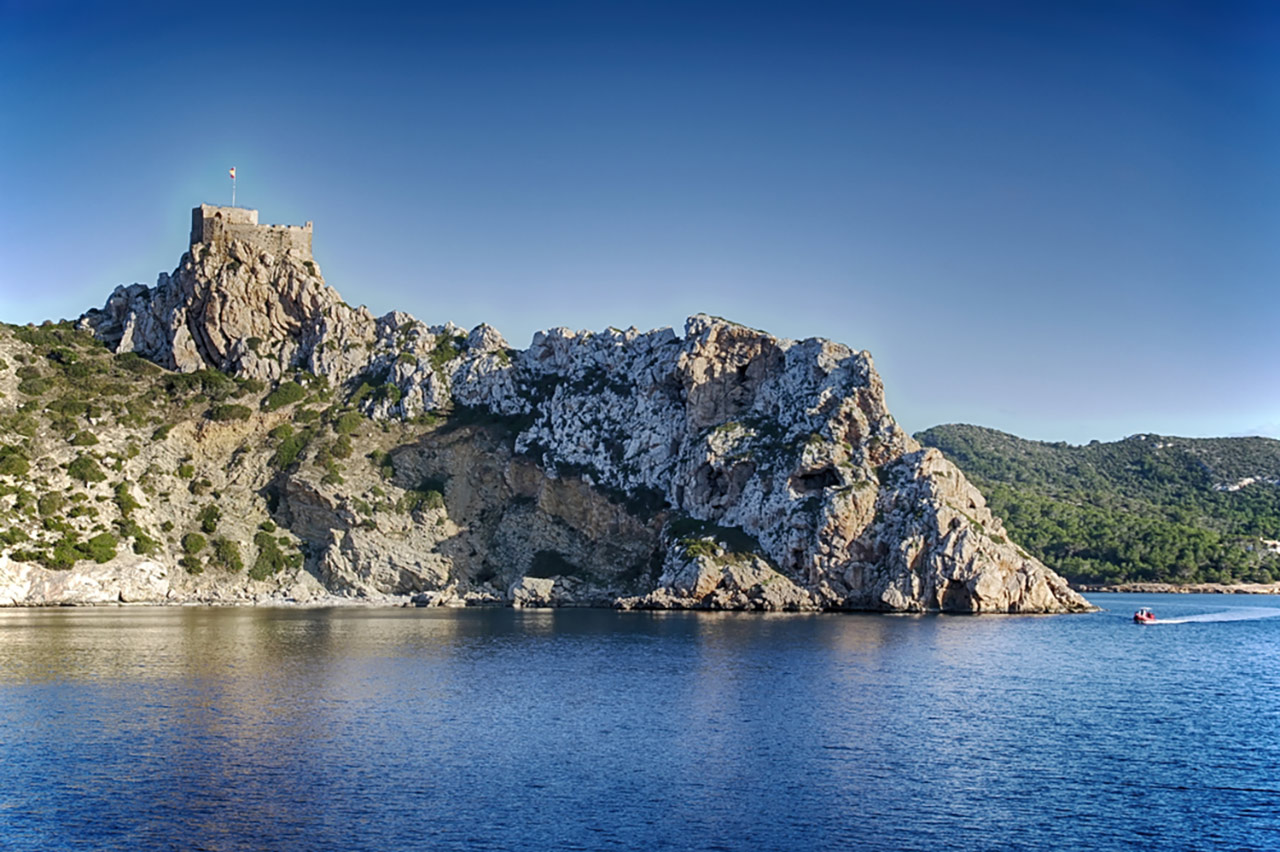 Reconnect with nature at the Cabrera Island Nature Reserve
The islands just south of Mallorca are ideal for exploring on a luxury yacht sharing adventure, a maritime, terrestrial national park located just 10-kilometres off the coast of Mallorca. There are 19 islands to cruise around in the rocky archipelago, offering hikes, caves to explore, rocky coves, and an abundance of native flora and fauna, including endangered whales, turtles, and birds. Only one of the islands is populated, Cabrera or Goat Island, and the entire island is a designated national park. During a Mallorca yacht charter, make sure you drop anchor at the rocky island of Na Foradada, which contains one of the archipelago's three lighthouses.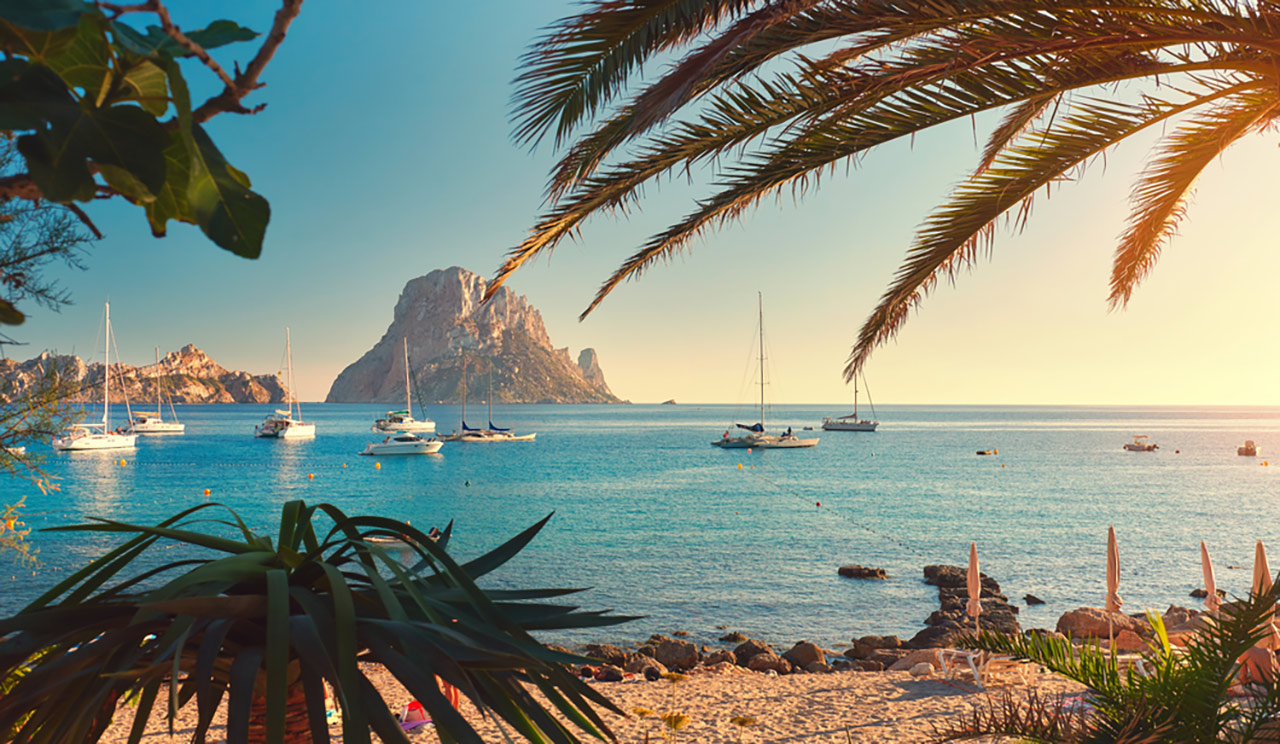 Soak up the sun on Cala d'Or
Cala D'Or, or the Golden Bay, is an elegant resort in Mallorca and popular with yachting enthusiasts. This refined destination offers beautiful white sandy beaches, a plethora of sites and attractions, wonderful eateries serving traditional cuisine, and a diverse nightlife for those seeking to party into the early hours of the morning. While on a luxury crewed Mallorca yacht charter, Cala D'Or's pretty harbour is likely to be your first port of call. The harbour is a destination unto itself, flanked by inviting restaurants that boast relaxing views. One of the most famed historical attractions is the town's 18th-century fortress, which offers a glimpse into Cala d'Or's fascinating history. For oenophiles, just a few kilometres away from the centre of Cala d'Or, is the eco-conscious Son Alegre vineyards, where you can enjoy wine tastings accompanied with local bread, olives, and cheeses.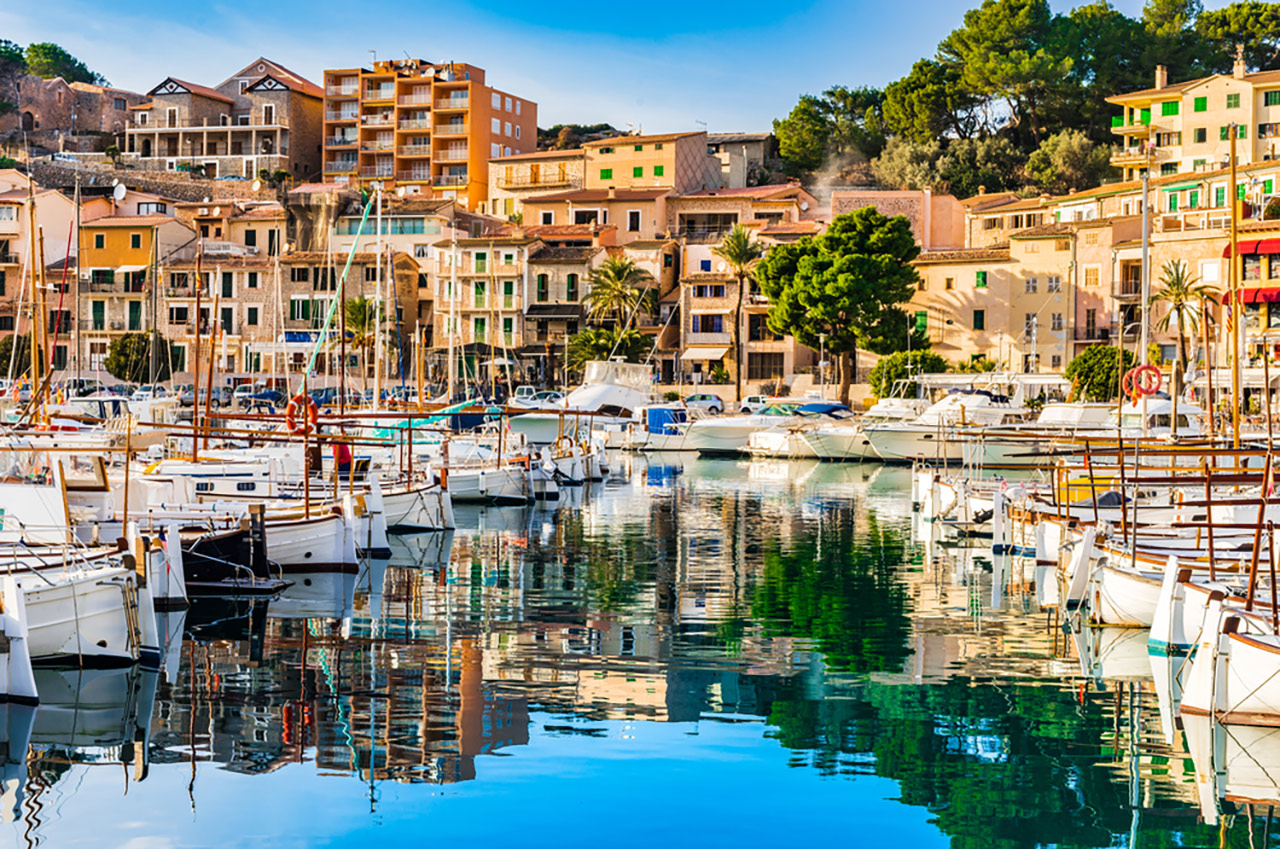 Explore Port de Soller
Port de Soller is a pretty coastal village in the northwest of Mallorca. It boasts an elegant harbour filled with sailboats and fishing boats, a white sandy beach flanked by a promenade, local boutiques, and eateries. Port de Soller is best known for its historic electric street tram, which links the coastal town of Port de Soller with the small inland town, Soller. The tram's railcar and carriages date back to 1913, offering an authentic slice of history. Enjoy a ride on the tram and pass by fragrant orange groves and the old port. The tram ride takes just 15 minutes and is a must during a Mallorca yacht charter.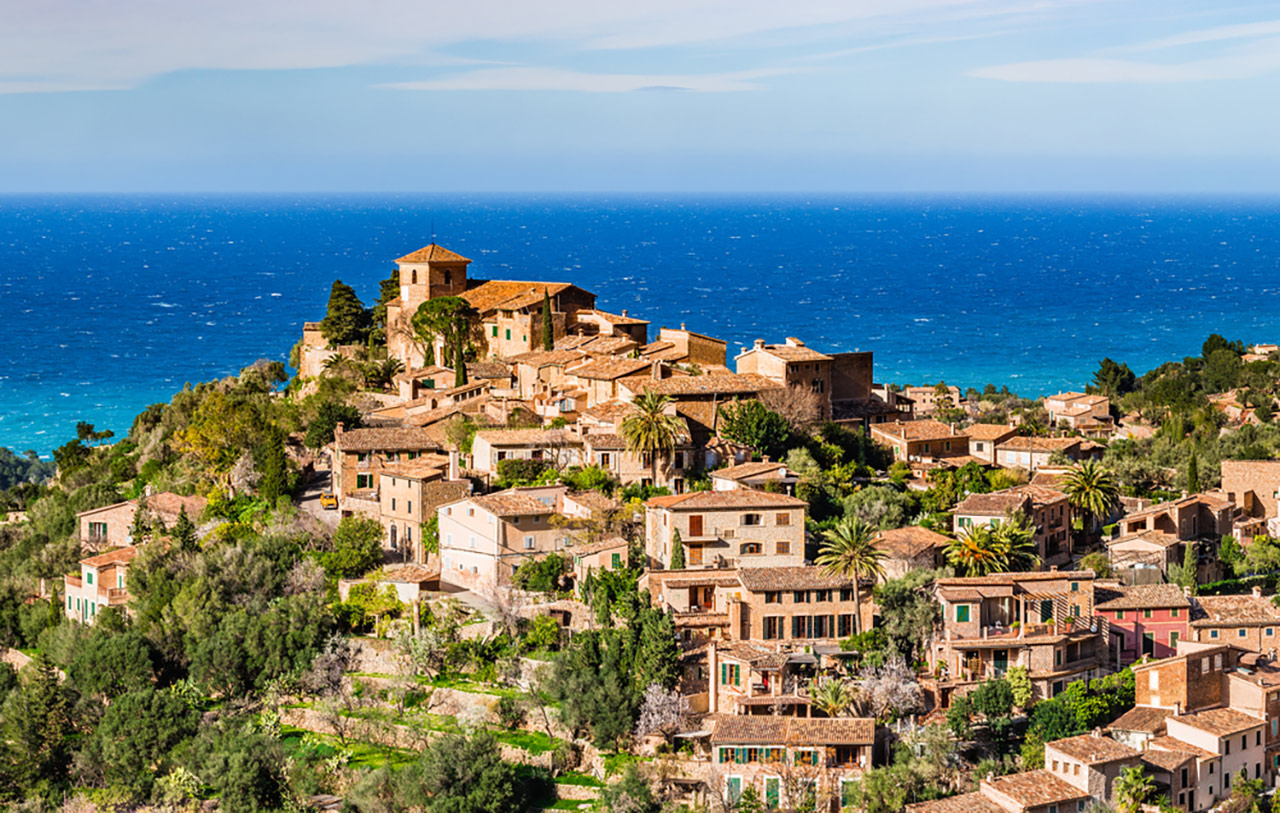 Visit the artist's haven of Deia
Deia is a small coastal village located on Mallorca's rugged west coast. Over the years, it has attracted artists, poets, and writers, one of the most famed being celebrated British poet, Robert Graves, who lived in this pretty village until his death. Deia's softly hued stone cottages dot the cliff and tumble down to the rugged coastline. Stroll the narrow streets lined with art galleries, boutiques, bars and restaurants, and make sure you leave time to visit Robert Graves' home, which is now a fascinating museum, just a few minutes' walk from the centre of the village.
There can be no question that a Mallorca yacht charter offers a feast for the senses!