As national and international waterways begin to open up again, what better way to spend the summer season than aboard a luxury charter yacht? Rich in maritime history, with a spectacular rocky coastline filled with picturesque towns, coastal New England is a prime destination for a luxury yacht charter. Immerse yourself in the colourful and charming past of this region as you soak up its warm, friendly local culture. Take your time to explore its stunning natural locations and indulge in some of the freshest seafood you may ever taste at some of the most quaint and famous yachting hubs, including Boston, Rhode Island, Nantucket and Martha's Vineyard.
The best place to start any luxury yacht charter along the coast of New England is Newport, Rhode Island, one of the central hubs of yachting in North America. Before you embark on your journey, take some time to explore the city, as you will quickly see why it's also known as the city by the sea. Book a private, guided tour of some of the legendary and magnificent mansions built by prominent families, or enjoy a hike along Cliff Walk, a gorgeous 3-mile trek along the rocky coastline. As you head off on your journey on your New England yacht charter, be sure to take in the timeless and imposing architecture of the mansions that line the coast.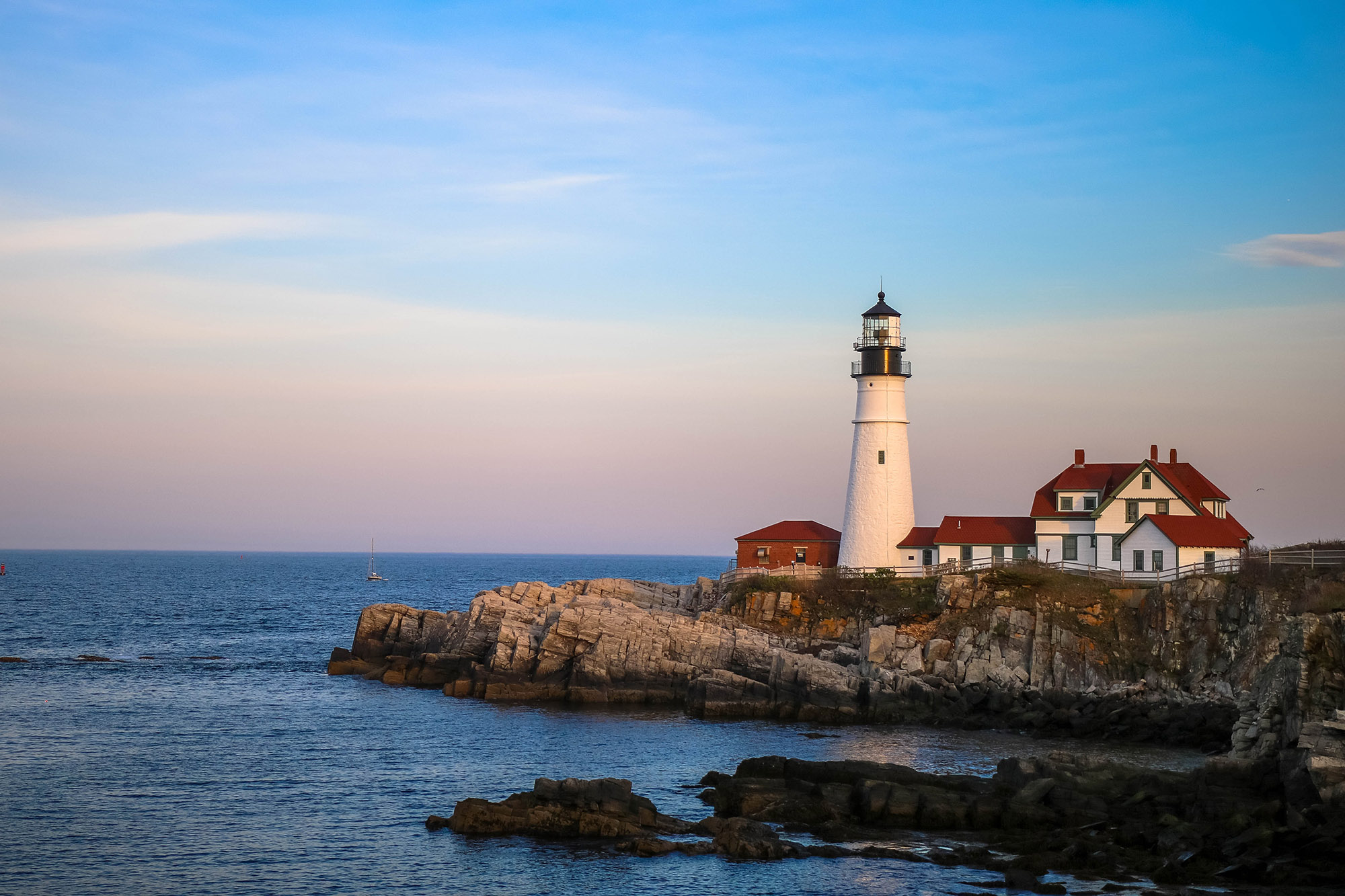 If you are looking to take refuge in nature, then a visit to the island of Nantucket is a must. With 40 percent of the island under protective conservation and 82 miles of beaches to enjoy, there is enough natural peace and solitude to be found here. Take a long stroll along its beautiful, wide sandy beaches or bike through its grassy fields. Also known as the Grey Lady of the Sea, due to its misty appearance from the sea and its many weathered shingle buildings, the town has been lovingly preserved and restored its 19th-century look. Home to several high-end boutiques and art galleries, there is something on the island of Nantucket for everyone to enjoy. 
One of the most elegant and sophisticated yachting communities in all of New England, Edgartown is also said to have been the first colonial settlement in Martha's Vineyard. The seaport village has been preserved from the start of the 19th-century, reflected in the series of historic buildings and stately Greek Revival houses built by whaling captains that can be found on the island. Visit Vincent House, the oldest known house on the island built in 1672 and the Old whaling church to learn more about this town's rich past. Be sure to take full advantage of its stunning beaches before going to see the brightly coloured cliffs at Gay Head. 
Whether you are in search of quaint relaxation in nature, adventure and exploration, or sophisticated dining, a luxury charter through New England offers it all.