The question you have got to ask yourself when considering a visit to Las Vegas is… Do I feel lucky?
A trip to the iconic Vegas strip, lined with its well known hotels and prestigious casinos it is the trip of a lifetime, not be rivaled or experienced anywhere else on the planet. Some visit out of curiosity, some for the gambling and others for the whole experience of a city that is Disneyland for adults.
Below are a list of five must-see casinos when visiting this illustrious city. However, before you venture into the exciting world of roulette and poker it is recommended that you spend a little time brushing up or learning the basic skills of the games so not to cut short your adventure. This can be very simply achieved in the comfort of your own home by usingone of the many online casinos. This will leave you ready and confident to face any table in any casino and maybe even win a little in the process.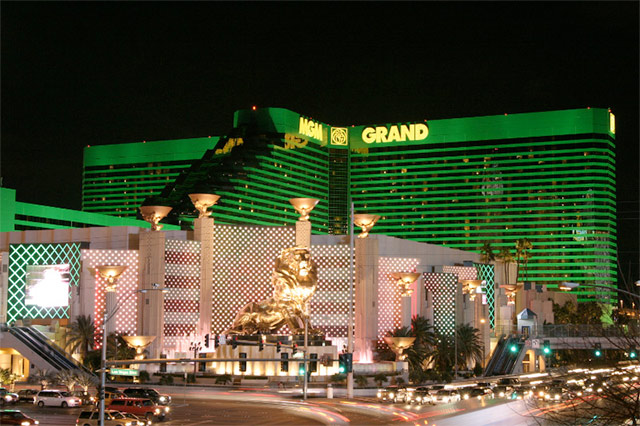 1. MGM Grand
The MGM offers it's guests suites and rooms which include terraces overlooking the city and a striking collection of art work to admire. The game playing tables include the usual classics and will keep gamblers new and old entertained for many hours. Added to this this casino boasts over 20 restaurants to keep you well fed as you are entertained throughout the evening.
2. The Bellagio
This iconic hotel is most famous for its spectacular water and light show repeated several times a night which brings people together to admire the wonder that is Las Vegas. Inside the hotel visitors have access to restaurants spas, salons and even the opportunity to enjoy your wedding at their hotel. A must see for anyone planning a trip to Vegas.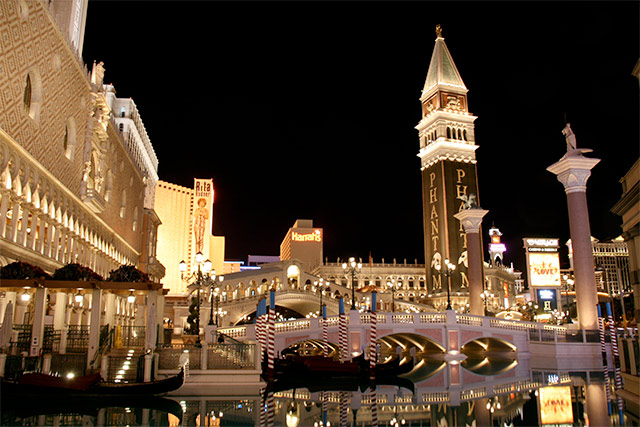 3. The Venetian
This is one of the more famous hotels on the Vegas strip with elaborate ceilings and canals within the casino. The highlight of this casino other than taking a turn at the roulette table has to be the amazing shopping experience that can be enjoyed within it.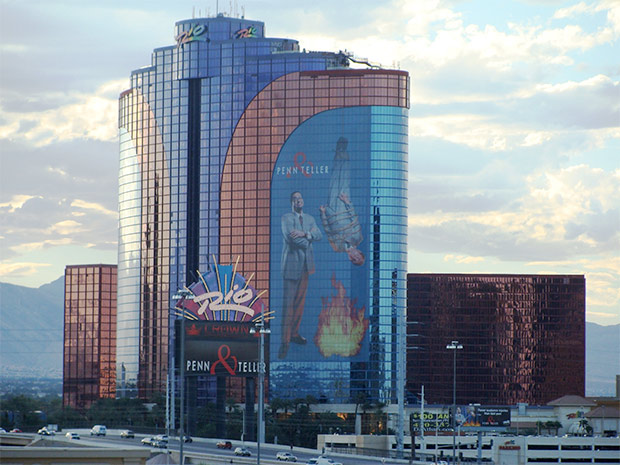 4. Rio
Here you can treat yourself to an experience of a lifetime with suites in the penthouse stretching to 3,100 square feet. In these rooms visitors can enjoy swirling staircases, balconies, wet bars and huge entertaining spaces. The casino hosts many live entertainment nights including Penn and Teller and the Chippendales making this the perfect setting for a night of gambling fun at the tables.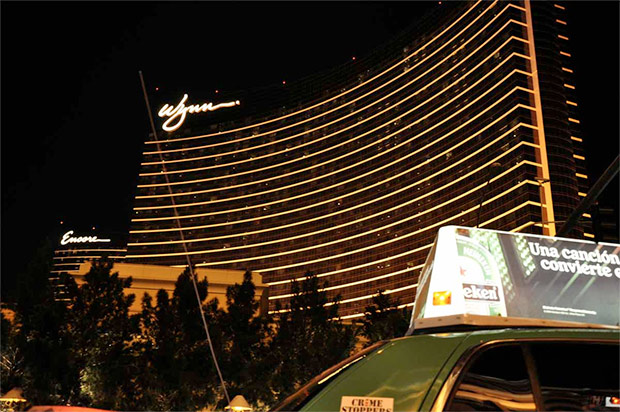 5. Wynn
With space for 2,716 guests and spanning 87 hectares this hotel has anything from individual rooms at an amazing 640 square feet and to villas spreading over 7000 square feet it makes the perfect place to enjoy their very own casino which covers a spectacular 110,000 square feet.
Enjoy your trip. It will be one you will want to repeat again and again!