African sunsets happen very quickly as you are so close to the equator, this can make for a dramatic display of all the colour. Even, if there are some clouds dotted around it can be even better, as the colours bounce around the clouds and onto the plains laid out in front of you. On a luxury safari, it is often a tradition to have a 'sundowner' at this time – this is a lovely break during your mid afternoon game drive to enjoy your favourite drink and some delicious 'nibbles' whilst watching the sun set on the horizon. It's a very special time of the day in Africa, where deep conversations are had and one can sit and think about all the amazing things you have seen that day. Here are our top five luxury safari sunsets:
Botswana's Okavango Delta and Kalahari
This part of Botswana is extremely flat and dusty as you might expect. However, the combination of these provide a far reaching milky canvas on which you can enjoy a sensational array of colours as the sun drops from the sky, and is an experience you will not forget.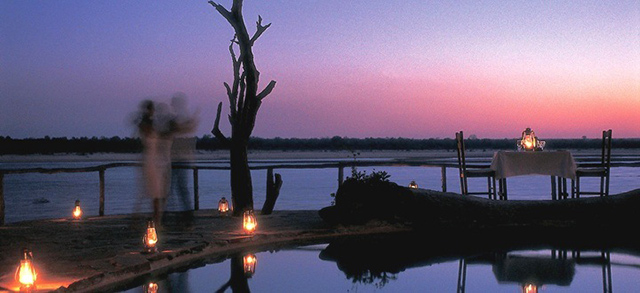 Sand Rivers Selous, Southern Tanzania
The best location for the sunsets here is out on the magical Rufiji River, with the hippos and other wildlife lining the riverbanks. The sunsets array of purple and orange are breathtaking. Plus, the reflection of the colours on the gently flowing river is a magical sight and when mixed with the noises which emanate from the surrounding bush, they are also hypnotic.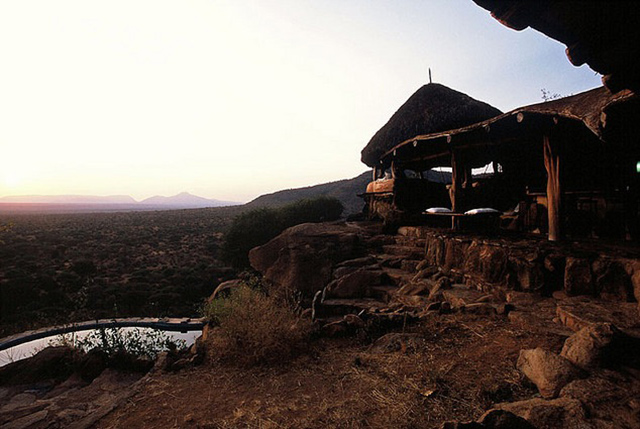 Tassia Safari Lodge, Northern Kenya
Here all the guests congregate on a large flat rock which is the ideal spot from which to watch the sun go down over this particularly remote part of Northern Kenya. Tassia is famous for it's exquisite food and the hors d'oeuvres here are second to none. Tassia is mainly a walking safari lodge so guests here really do have a lot to discuss over sundowners.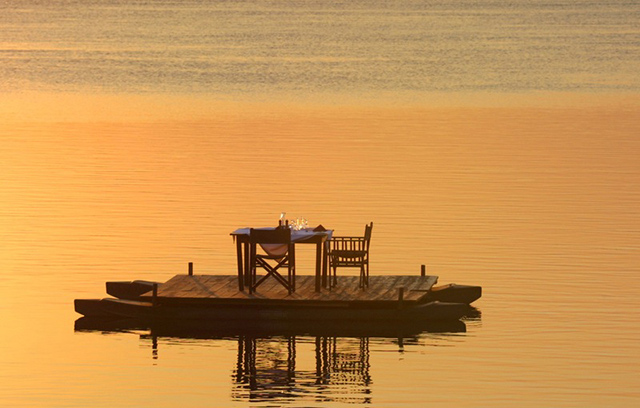 Victoria Falls, Zambia
Most of the luxury safari properties in this part of Africa are on the Zambezi River which makes for the most magical sunsets possible. This vast river is very imposing and is breathtakingly beautiful when the sun goes down as the bright colours bounce off the wide stretch of river.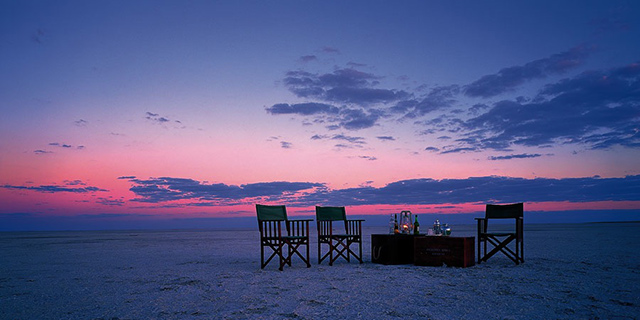 Makgadikgadi Pans, Botswana
These ancient salt pans once again provide the perfect flat and dusty background for magical and colourful sunsets. Not to mention that San Camp and Jack's Camp almost certainly provide the best hors d'oeuvres in the business.
Special thanks to www.theluxurysafaricompany.com for providing the article.