In 2013, Lamborghini celebrated 50 years of great car manufacturing. Impressive going for a company, which was only created due to the disappointment of Ferruccio Lamborghini in his Ferrari. As if to prove that it will remain popular for another 50 years, in 2014, the Italian luxury car manufacturer released the Huracán, which is seen as the replacement of the ever-popular and extremely successful Gallardo Spyder model.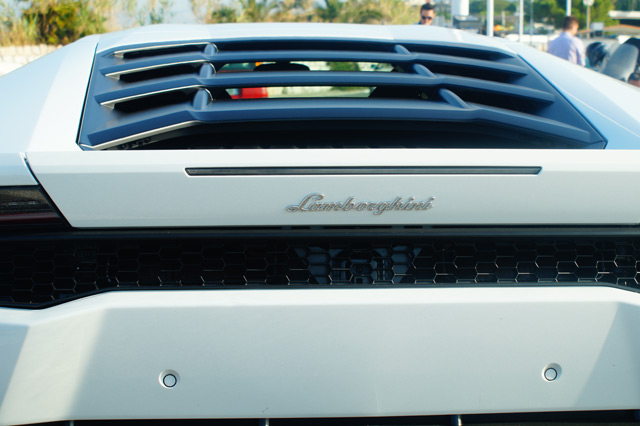 With a price tag of around £180,000 – a Lamborghini hire may be much more affordable for many – a lot will be expected of the new model and it has already drawn comparisons with the Ferrari 458. The key question therefore is, how does it rate?
Previous models of Lamborghini were criticised for the way they handled, with models such as the Countach particularly difficult to drive, so the manufacturer has toned this down with the Huracán. As if to prove this is the case an official statement went as far as to say that the company's latest offering, "combines absolute performance with easy-to-drive road behaviour." This sort of statement is sure to be music to the ears of supercar rental agencies and insurance companies alike.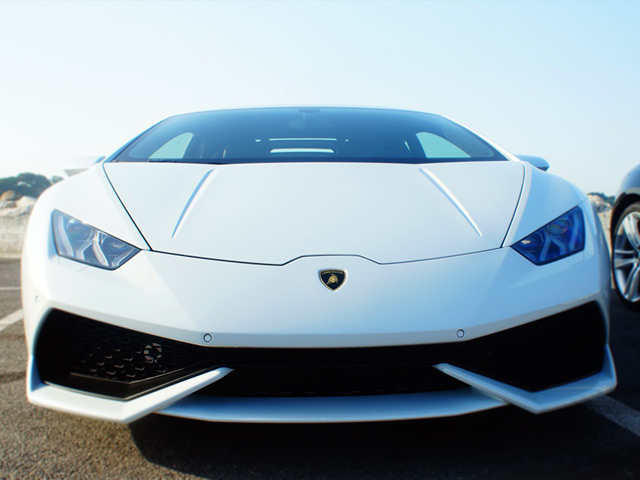 Onto the interior of the car, the dashboard has been conceived with user-experience firmly in mind and is fully responsive to the drivers needs. The seats can be heated in cold weather and as another touch of improving the driver's experience, the doors open in the traditional direction. This may be a slight disappointment for fans of previous models such as the aforementioned Countach and the Veneno which had scissor doors.
Whilst focusing on a comfortable driving experience, Lamborghini has not forgotten its speedy tradition and the acceleration of the Huracán is as impressive as is to be expected, with its V10 engine allowing the car to go from 0-60 miles per hour in just 3.2 seconds and reaching top speeds of over 200 miles per hour. The car is of course extremely responsive as far as acceleration is concerned, with just the slightest squeeze of the accelerator sending the car shooting forwards.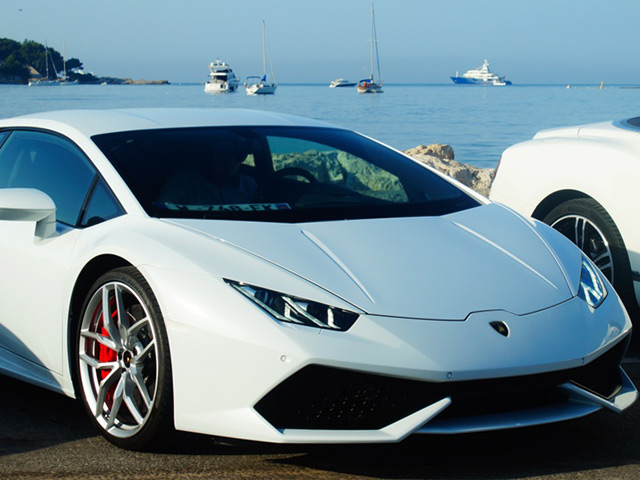 The shape of the car is also different to some of the older Lamborghini models, with less jagged edges, the Huracán is notably rounder and for some 'more feminine,' perhaps in a bid to compete with the Ferrari 458.
The Huracán is a much more understated than many of its predecessors while the experience the driver has is much improved in terms of comfort. There may be a few who leave slightly underwhelmed as the car is fairly functional and perhaps loses something from previous Lamborghini's. It does however, look great, handle well and accelerate as a Lamborghini should.