When you travel the world there are really two options – go on holiday or get out there and explore. If you are getting out there then the chances are that you are travelling for a long period of time. This gives you the chance to experience a culture unlike your own and really learn some stuff about the world. Many people refer to this as 'finding themselves' and it can be a really liberating experience.
If you are looking for a trip that is going to change your life then it is unlikely that this is going to happen lying on a beach in Spain. Instead, you need to travel to new places. Places that aren't full of tourists and destinations where you might actually learn something.

Recommended Places

Darwin, Australia
Lots of people have Australia on their list of places to visit. However, they tend to think of places like Sydney. It's a shame really because here are so many different places to visit within Australia. Darwin is amazing because it gives you a chance to experience authentic Australia. The people are friendly and the location has so much to offer; mangroves that look like they are walking into the water, a colorful array of wildlife, and ancient caves and markings that really give you a sense of history. The overall effect is breathtaking and will stay with you forever. Tourist destinations are great but there is nothing like experiencing real life. That said, there is plenty to see and do here too including the Museum and Art Gallery.

Samui, Thailand
Thailand is well known as a place you should visit if you want to see the world. Samui is a small island located in the Gulf of Thailand. It is a beautiful island which really has to be seen to be believed. The island is quietly beautiful with hidden beaches, pristine temples and boulders the size of houses giving it a feeling of a giants playground. From the slow moving elephants in the day to the vibrant nightlife Samui is one of those places that once you have found you don't want to share it with the world. You have different options when you stay here, although many people choose to rent out a villa as this is quite affordable. There are also a number of cruises and private boats you can hire if you want to see more of the deal. It's a fisherman's village so the ideal place to see something new. There are so many ways to travel here, you could even arrange private jet charters to get there if you wanted.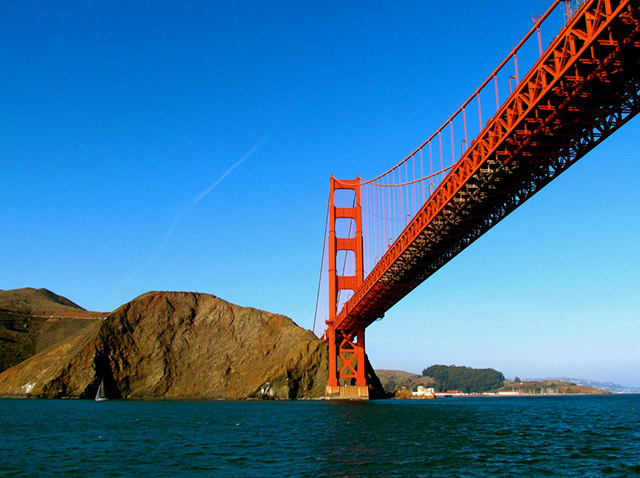 San Francisco, USA
Many people have the USA on their list of places they would like to visit. If you are visiting America then without a doubt you should make sure that you go to San Francisco. San Francisco is probably my favourite city in the United States as it feels so unique. San Fran beats to its own drum and the people are unlike anyone else you will find. This part of America has so much history and culture that you immediately feel better just for visit. The cable car system here is world famous and allows you to see much of what the city has to offer. The places you can eat and drink here are almost uncountable as there are so many. Don't forget to visit The Golden Gate Bridge and the Museum of Modern art, both of which are fun places to visit.
With so much to see and do throughout the world, there is something for everyone. The best thing you can do is look at different destinations online. Online travel guides give you an idea of what each part of the world offers. This helps you to find somewhere that is perfect for you and your needs.