Kefalonia is the largest Island in the Ionian and had a population of 40,000 which span across a distance of just under 800km2. Nestled within a small fishing town of Fiskardo is a luxury hotel that was the setting of our honeymoon. The Hotel Emelisse is Five Star exclusive retreat offering a luxurious experience in an unassuming and yet wonderful way, that leaves you feeling spoilt, rejuvenated and relaxed.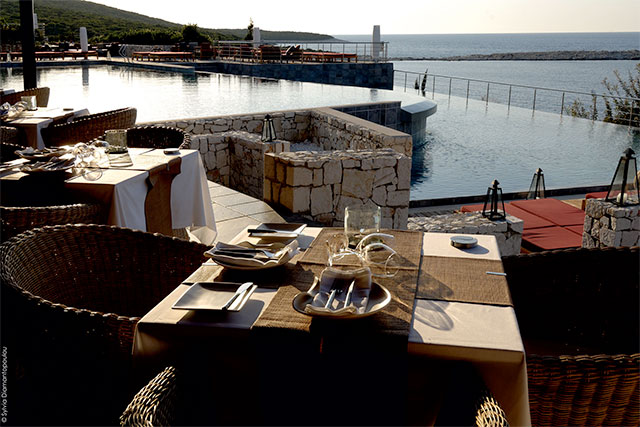 This stunning boutique hotel is set in the hills that surround Fiskardo and offers as one of its many services a personal chauffeur service that regularly runs between the town and hotel, making it very easy for its guests to enjoy a meal, a drink and make their way back to the hotel for a night cap.
The hotel offers superb accommodation from luxury apartments with the use of a shared private pool to larger executive suites. All rooms and suites have a distinct art style and inspiring interior design with large terraces than enjoy stunning vistas of the ocean. All guests have full use of the three infinity pools, day spa facilities and the two on-site restaurants with breathtaking views of the the bay of Fiskardo.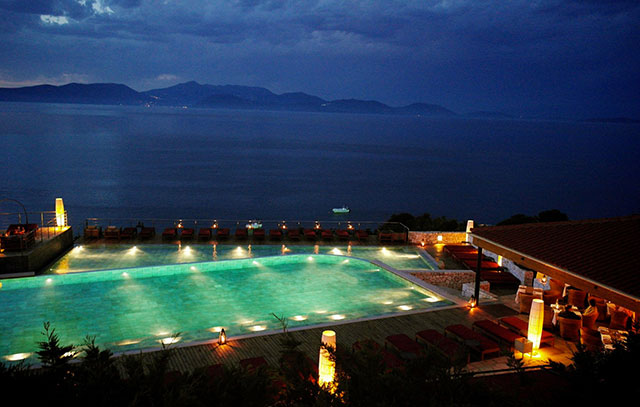 The food and service is exemplary and after the stresses that come with organising a wedding the hotel offered us the perfect combination of relaxing days by the pool, with the odd day out to nearby towns and a scuba diving experience within Fiskardo itself.
If relaxing is not your thing then never fear, the hotel can organise many experiences for you including horse riding, self drive boat hire, hiking, caving,  kayaking and many more. Meaning that in this holiday experience there is really something for everyone.
It has to said that my husband and I opted for more of a restaurant hoping holiday, finishing each day sat in candle light by the pool side enjoying one of the many cocktails they had on offer.  If it's luxury travel that you are looking for in a setting that is supremely relaxing and beautiful then this is the place for you. I cannot recommend it highly enough.