A holiday out on the road in the UK is a great way to see this green and pleasant land of ours. But why stay in soulless roadside hotels or grubby and over-priced B+Bs when you can rent accommodation that moves around with you – letting you pick the perfect spot to stay each night? That's the beauty of the camper van and what better place to head for than Devon and Cornwall.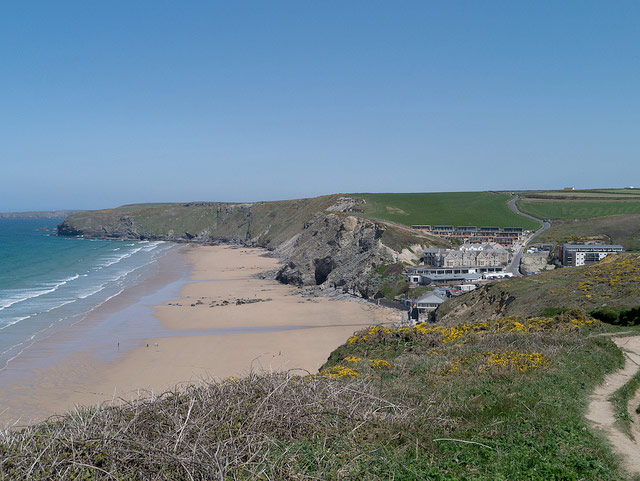 (View of Watergate Bay)
Two of the UK's most naturally beautiful counties, Devon and Cornwall lie at the southwest corner of Great Britain. With some stunning coastline on both sides of each county, they have each traditionally been holiday destinations. However, this does mean that many of the quaint seaside towns, like Bude and St. Ives, can get overrun in the summer months. This is why hiring a campervan can let you really experience the beauty of these two counties – away from the crowds. Besides, being in a van means that if you don't like the view, the neighbours are a little noisy or you're simply looking for a little more peace and quiet, you can always move on.
Of course, you could go camping. There's definitely something special about a night under canvas. If you get lucky with the weather then it's a thoroughly enjoyable experience. However, this being the UK, the odds are stacked against you. The chances are your camping trip will end up a damp and muddy affair. With a campervan, you can stay dry, warm and comfortable throughout the whole trip. Plus you don't have the tiresome chore of putting up and taking down the tent each time you move. Just park up and that's your bed for the night.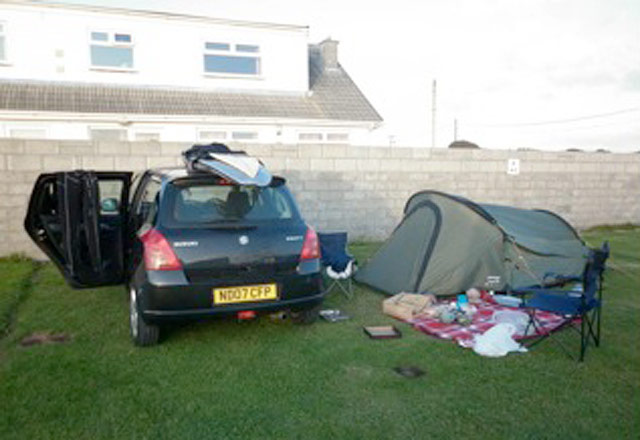 (It might look nice, but we ended up getting soaked, unable to dry clothes, and having to run to the pub for tea!)
If you're looking for an adventurous break, then you really can't beat a campervan. Cornwall, amongst other things, is famous for its surfing. But to experience the full range of Cornish surfing experiences you do have to get around. Take or rent your gear, strap it to the van and you're free to explore the counties' surf spots without having to worry about accommodation. With surfing spots like Polzeath and Whitsand spread out all over the county, you need to be able to get around.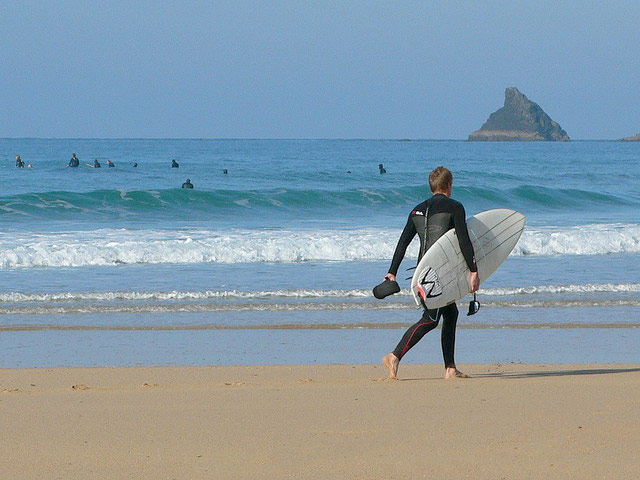 (Surfing is a popular activity in Devon/Cornwall)
The same is true if you're thinking about checking out the mountain biking trails in Devon and Cornwall. A van gives you the freedom of movement to enjoy your trip at your own pace.
Campervan breaks are also great for hikers and trekkers. Enjoy a good night's sleep at your start point before heading off on a circular hike for the day. Upon your return, make use of the campervan's facilities and cook a good meal or head out for the night. Enjoy the little luxury of not having to climb into a damp tent and instead rest your weary legs in a real double bed, ready to take on tomorrow's trek.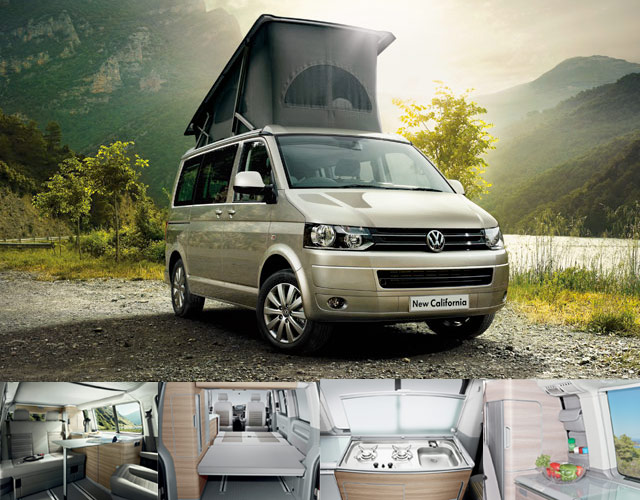 Picture Credits
A week or two's campervan holiday in Devon and Cornwall is full of so much potential. It's easy to see why these two counties have become so popular with tourists but it is still possible to travel around without being part of the crowd. A campervan lets you move at your own pace, experience the delights of the region first hand and stay in some of the most naturally beautiful spots. Who knows, you may love it so much that owning a camper might be the next logical step.
Whether you're a thrill seeker or simply want to enjoy the beautiful surroundings with a cup of tea and a good book, there really is no better way of seeing Devon and Cornwall than on four wheels.