Our series of three articles on holidays in Asia concentrates on those destinations where you can combine cultural sightseeing with relaxation in beautiful surroundings. This article details Cambodia holidays, where ancient Khmer history complements opportunities for unwinding on unspoilt islands.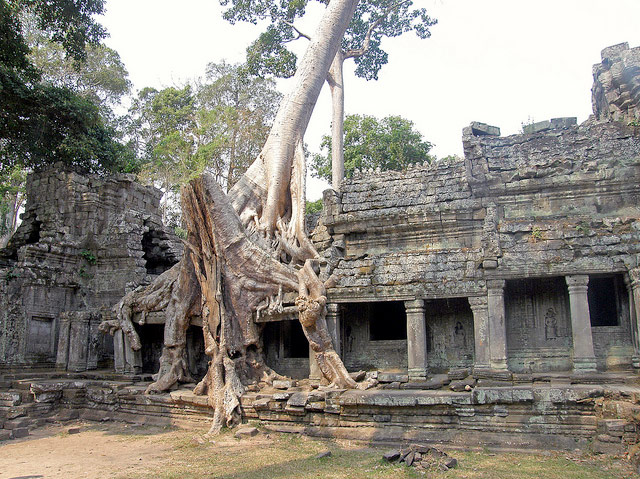 Cambodia, a wonderland of paddy fields, powder-fine aquamarine fringed beaches, towering mountains and steamy jungles. And yet despite its photogenic good looks, its mystique, wildlife and ancient history, what many remember most are the soft-hearted locals stoically putting the tragedy of the late 70s behind them.
At its centre lies the Tonlé Sap Lake, Southeast Asia's largest freshwater body of water, rich in exotic birds and mangrove waterways. Without its abundance the fantastical empire of the Khmers could never have flourished in the nearby jungle, diverting its flow and creating vast reservoirs to service the 220 sq mile metropolis.  As you explore the steamy jungle complex of Angkor, scattered with over 70 tombs, temples and ruins, your first view of imposing 12th century Angkor Wat is unforgettable, its lotus-shaped towers reflecting in flowering ornamental ponds, its erotic reliefs of asparas girls enigmatic; while fabulous temples like Preah Khan, Banteay Srei and the mysterious face towers of the Bayon are equally unmissable. Sprawling in vines and rent by towering strangler fig trees, the ruinous Ta Prohm has been left in the thrall of the jungle and is perhaps the most evocative temple for your adventurist genes.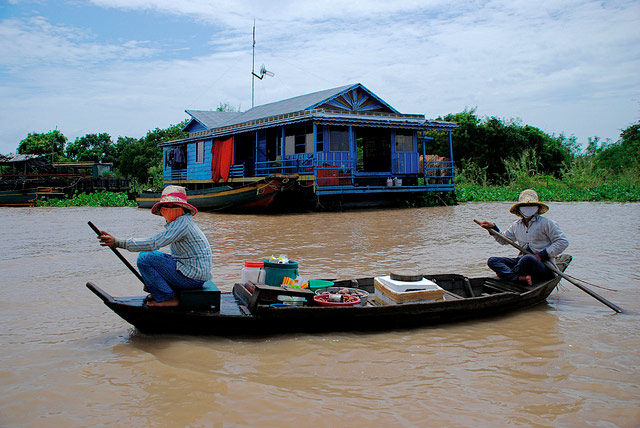 Siem Reap is an excellent springboard for Angkor temple hopping, thanks to its stylish restaurants and bars, wilting French colonial villas, languid markets and easy pace. A darling with glossy travel magazines, it's the perfect spot to grab a spa treatment or shop for a krama (distinctively chequered Khmer scarf) in a clutch of vivid markets.
But Cambodia is not just about jungles and temples, to the south there are untouched desert islands to rival neighbouring Thailand, and boutique hotels catering to the discerning traveller. Song Saa in the Koh Rong archipelago is the country's first five star private island resort. Imagine thatched, stilted villas that sit intimately upon turquoise water, rose-scented massages, and cuisine created by a chef who has catered to Hollywood demi-gods, and you have the perfect place to replenish your spirit. A favourite with Tatler and Condé Nast, the resort is based upon two islands connected by a footbridge over a marine reserve teeming with turtles, seahorses and exotic fish as colourful as the fiery sunsets enjoyed nightly from its sea surround lounge bar.
Related articles