Washington is best known for its lush green trees, mountain ranges, advances in the IT world, being the founding home of Starbucks, and for having a laid back and casual vibe. If you will be visiting the breathtaking Evergreen State below are the can't miss attractions while you are in Seattle.
Distinctly Seattle Hotels
One of the joys of visiting a laid back city such as Seattle is that you can enjoy the local charm by booking your accommodations in luxurious boutique hotels. Below are two outstanding options: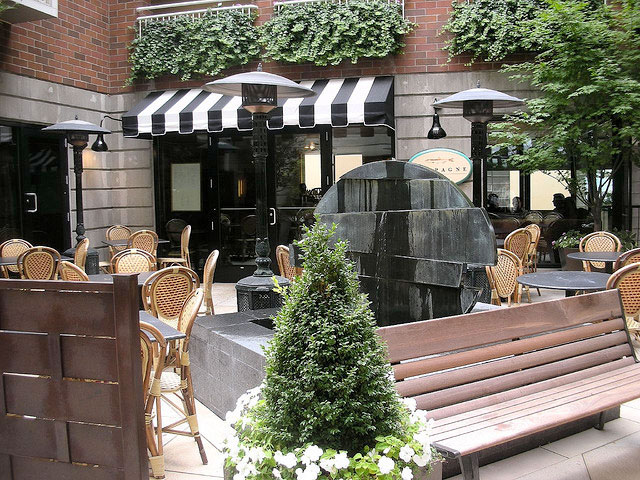 Inn at the Market
This boutique hotel is directly across from Seattle's infamous Pike Place Market and was voted in the top 100 hotels by both Conde Nast And Travel and Travel And Leisure magazines. The hotel has a rooftop deck with clear views of the Puget Sound, is decorated with art from regional artists, and has an on onsite spa.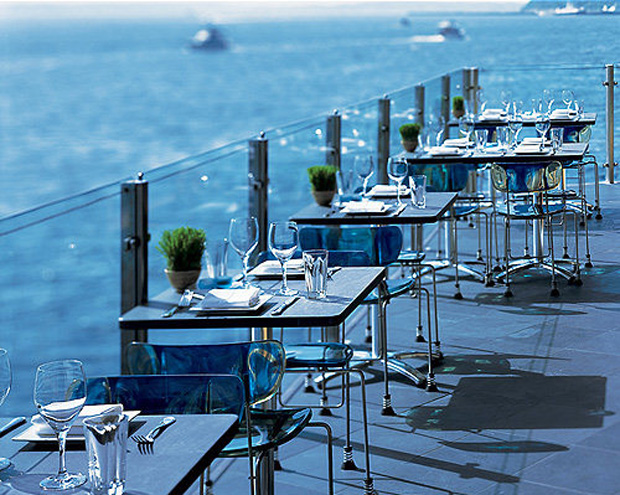 The Edgewater Hotel
Built for the 1962 Seattle World's Fair this hotel remains Seattle's only water front hotel that boasts a stunning view of the Olympic Mountains. Their restaurant Six Seven sits right on Elliot Bay and this hotel places you in walking distance to many of Seattle's famous attractions.
Dining
Seattle is the perfect place to savor fresh seafood from the Pacific Northwest and nearby Alaska. The top picks are salmon, clams, Alaskan King crab, and oysters. Below are some restaurants that will fill your seafood fix.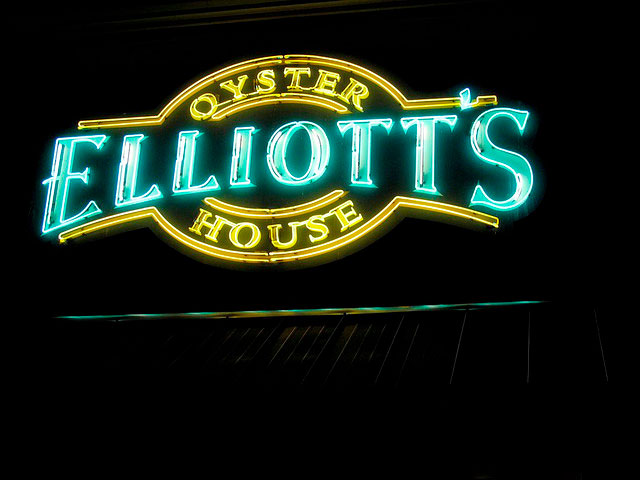 Elliot's Oyster House
Elliot's Oyster House sits right on Pier 56 and features the freshest oysters you have ever savored. They prepare over 7,000 oysters each week and do not shuck any of them until time of order. If oysters are not your top pick then you can enjoy their wild caught salmon and daily seafood specials.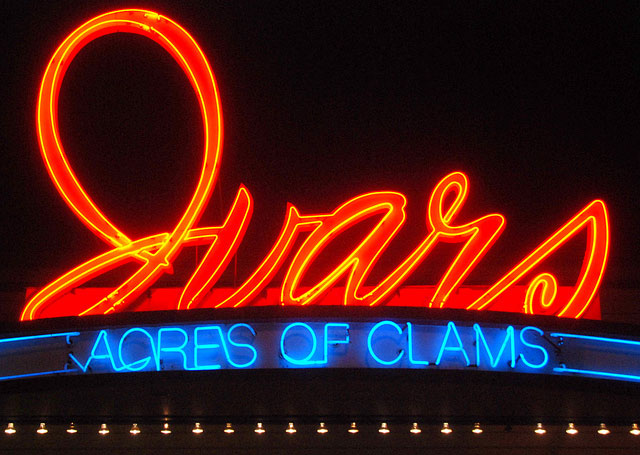 Ivar's Acres of Clams
Ivar's is located just next door to Elliot's at Pier 54. Ivar's has two selections—for casual dining you can go to their walkup seafood bar, or for and elegant sit down lunch or dinner head inside to their original restaurant that has been on the pier since 1938. Their clam chowder is their specialty, but their fresh seafood menu will leave any seafood lover with more options than they know what to do with.
The Crab Pot
For a truly hands on dining experience head to the Crab Pot which has pre-fix dinners for two or more. You select the seasoned and steamed "pot" of your choice and it is served for you right on your butcher paper lined table. No plates, no utensils, just your bare hands, mallets for cracking crab, and bibs just in case. Not exactly formal, but unique non-the-less and terrific seafood.

The Space Needle
When was the last time you dined on a rotating restaurant from 500 feet up in the air? The dining room of the Space Needle ever-so-slowly revolves allowing you a full 360 degree view of the city. Whether you go for weekend brunch, or daily lunch and dinner the Space Needle (on clear days) offers exquisite views of the Seattle skyline and nearby waterfront. Their menu boasts many seafood creations along with plenty of selections for the non-seafood lover. After you dine you may head up to the observation deck for more views of the Seattle skyline.
You can also consider a dinner cruise from the pier that glides through Elliot Bay while you are dining on the menu of your choice.
Shopping and Museums
The Belltown neighborhood in Seattle is full of artist studios, galleries, local confectioners, local beaneries, and boutiques. For your more traditional department stores got to the Pacific Place Mall and Westlake Center. For you art lovers check out the Chihuly Garden & Glass and the Seattle Art Museum, and music lovers make sure to stop by the Experience Music Project (EMP) for you fix of music history.
Can't Miss Seattle
There are a few things you must do while you are in Seattle. Visiting the Space Needle is one and is the perfect selection for dining, but you can just go and view from the observation deck if you prefer. Here are a few others can't miss Seattle stops: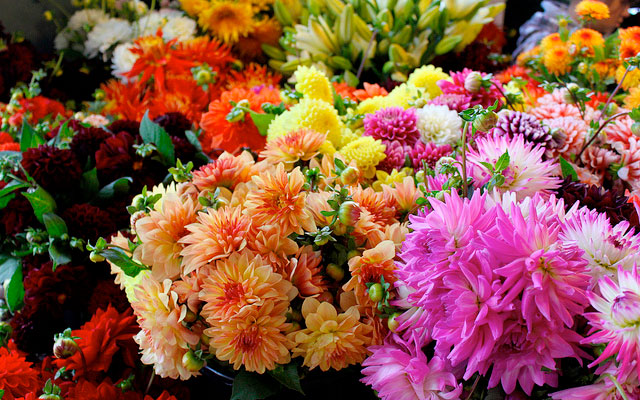 Pike Place Market
If you have seen Seattle in movies you have seen the infamous fish throwing at the Pike Place Market. Not only can you watch the fish throwing live at the market, but you can place an order to have fresh seafood shipped home. This two story market is also full of local artists, crafts, fresh flowers, dried fruit and nuts, and farm fresh produce. If you have never tried a fresh grown Washington apple now is the time. While at the market make sure to stop by Seattle favorites Chukar Cherries, specialty olive oil company Sotto Voce, and across from the market is the original Starbucks.
Seattle Underground Tour
If the history of Seattle interests you then this tour is a must. The tour begins in Seattle's Pioneer Square and takes you to the now hidden, but once main streets of the city. The tour will walk you through the underground passageways which were once Seattle's marketplace. This tour is unique because underground tours are a rare find—that being said wear flat shoes and be prepared for a dusty, musty aroma while under the city streets.
Whale Watching
If you will be in Seattle April-October you can take a whale watching tour that guides you through the straits of the San Juan Islands. While on the tour you will see sea life including sea lions, otters, jumping salmon, orca and gray whales, and if you are lucky a bald eagle may fly by.
Mount Rainer
If you enjoy hiking you can take a guided or solo tour to the magnificent Mount Rainer and hike along the mountains lower trails. If hiking is not your first choice, but you would like to enjoy the scenic view of the mountain you can opt for a helicopter tour of Seattle and Mount Rainer.
Bainbridge Island
Just a 35 minute ferry ride outside of Seattle is the beautiful Bainbridge Island. The Island is 5 miles wide and 10 miles long and the home to several unique shops, bakeries, and local boutique wineries. You can tour Bainbridge Island in a group tour, or take your car on the ferry with you and tour independently.
If some of your time in Washington will be spent outside of the Seattle area consider a short drive up to Bellevue, WA the hometown of Microsoft visionary Bill Gates. Bellevue has many fine dining selections such as Bis on Main or Bake's Place for dinner and live jazz, and you have more shopping selections at Bellevue Square. If you are a wine lover consider taking a quick flight from Seattle to Eastern Washington for a wine tour in Washington's designated wine-growing region.
Related articles