While 'Glamping' might sound like a nonsense word, it actually represents a twist on the traditional camping holiday. Glamping is a portmanteau of 'Glamorous Camping,' taking the concept of camping and making it more appealing to a wider audience. People going on a Glamping holiday don't have to sleep on the hard ground or grappling to get the tent set up in a downpour, instead they can lie back and relax in some of the most beautiful locations there is. While it might offend the more traditionally minded camper, Glamping has risen in popularity over the years and shows no signs of slowing down either; there are now several well-established luxury camping sites across the world.
So what does Glamping actually entail? First, it offers a great combination of rural delights and home comforts. For example, many luxury camping sites provide Yurts for their customers. Yurts offer not only space and beds to sleep in, but many also come equipped with log burners, kitchen equipment and sometimes even wooden floors.  It ranges from site to site, but the bare minimum is still extremely comfortable and will guarantee a sound night's rest; there's no shifting around in a cold, restrictive sleeping bag while the airbed deflates sadly beneath you. It's not just a case of being comfortable either; Glamping tends to offer a wide range of wonderful sites and activities for everyone as well, making the luxury experience complete. Some places have on-site swimming pools, others encourage customers to pick vegetables and make their own pizzas in the communal oven. Packages vary from place to place, but it won't be difficult to find one that suits you best.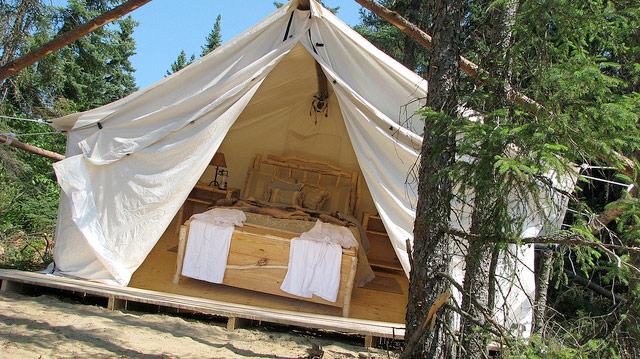 Is Glamping the right thing for you? Obviously some are camping purists and want the full experience of the great outdoors while others are turned off by the mere thought of roughing it in any way, so it very much depends on what sort of camping experience you're looking for. Some will be put off by cost alone, but bear in mind that many luxury camping sites offer basic packages so you don't have to rule it out on that basis; sometimes it just means you have to provide your own bedding! However, if cost is not a problem then you can go all out and have the complete Glamping experience.
If you want the experience of camping but with none of the hassle, then Glamping is most definitely something you should try. Not only is it fun, but it also makes for a good compromise; more often than not people turn to Glamping in order to appease the holiday members that aren't so keen on the idea. It's hard to resist when you know that you can sleep in comfort and won't be exposed to the elements. Glamping also has wide audience appeal that should be taken into consideration. Families will benefit from the simplicity of it; parents don't have to stress themselves out and the children will be kept entertained by what's on offer. Glamping is also a perfect choice for couples looking for a romantic getaway with a difference.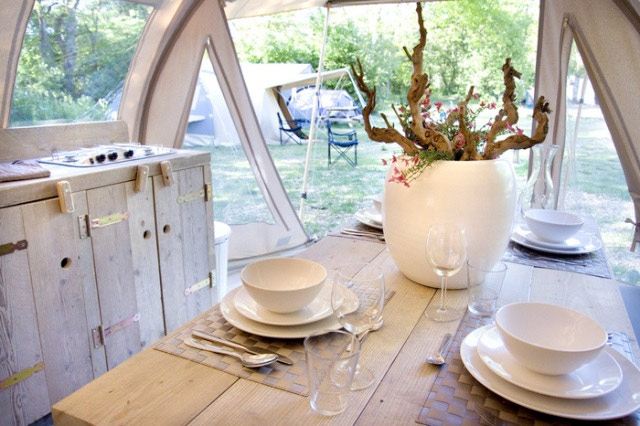 Related articles