Originating from an idea in the 1800s but launched only in 2009, the Manhattan Cocktail Classic takes over New York City with dozens of events across four boroughs. Despite taking place in Queens and other areas beyond Manhattan, it is named after the Manhattan cocktail. This amazing event, taking place from May 17th to May 21st this year, and is reason enough to visit the Big Apple, but even better paired with the many other reasons to find yourself in one of the world's premier cities.
The opening gala takes place in the vast New York Public Library, which spans two city blocks and has four storeys. This year, the gala featured more than 25,000 assorted cocktails blended with performances, art, and much more, spread through the library's majestic arches. Being in New York during this time will give you a chance to try out one of the best events in the city; however this is just a taste of the many events in New York going on at this time, taking place in bars, restaurants, galleries and event locations all over the city.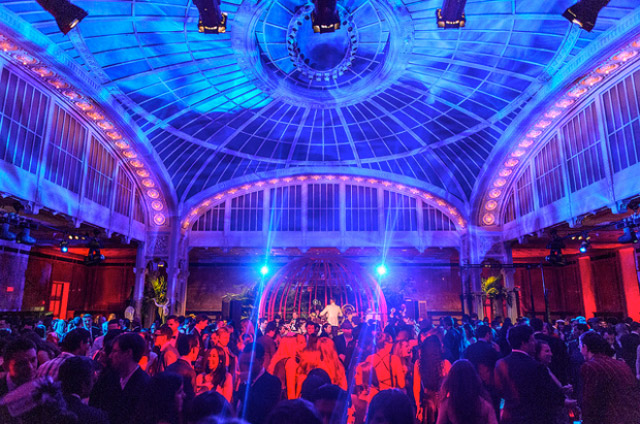 The Manhattan Cocktail Classic 2013 is actually two events in one: a three-day trade show available by approval to industry people and journalists, and a general festival available to enthusiasts and everyone else. The only prerequisites to attending the general events are a desire to taste some of the best and most innovative cocktails available anywhere in the world, and a willingness to register for events, which fill up quickly as they become available.
Following a night at a cocktail event, why not stay in New York's city centre at one of the city's fine hotels, located conveniently close to event venues and other amenities, attractions and hubs of business and entertainment? New York's fabulous skyline offers an excellent opportunity to find a hotel with a view and enjoy a breath-taking urban vista while relaxing after an evening's fun.
If you fancy attending next year, the event is restricted to people of legal drinking age, which in New York City means those 21 years of age and older. Event tickets range in price from $25 to $395 and can be ordered through the event's website. Of course, New York City is one of the most connected locations in the world, with three major airports close to Manhattan receiving flights from worldwide locations throughout each day. Transport from the airports to the various boroughs is excellent and reliable, and there are dedicated services between the airport and various downtown Manhattan hotels.
For a superior entertainment experience, attend the Manhattan Cocktail Classic 2013 this month and enjoy everything New York has to offer while taking part in this spectacular event. New York City awaits, and the festival has a world of tasty drinks, sumptuous foods, lovely venues and rousing entertainment waiting.
Related articles