Italy is an obvious choice when planning a trip full of art, culture, beauty, and good food. It is a country of romance and raw spirit, explorable in the lap of luxury for discerning wanderers seeking to experience the finest things in life. Even a straniero can have his day getting a respectful tip of the hat and a glass raised from local Italians by enjoying the same things. Italians love their food, their cars, and their football. Here are some of the ways to get the most out of exotic cars, Italian gastronomy, as well as the manly sport.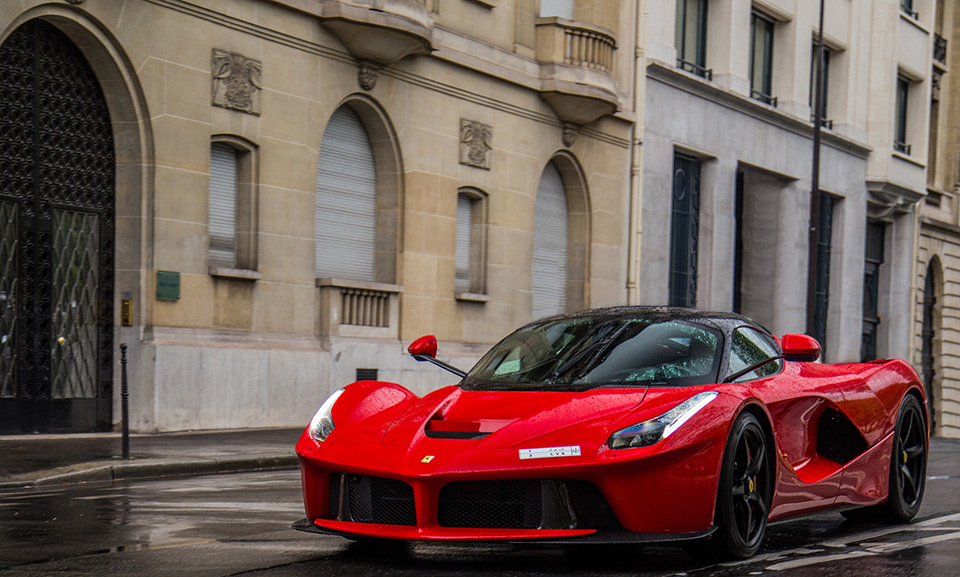 Tour the historic cities and countrysides of Italy in the highest form of personal mobility by renting a luxury sports car. To celebrate the setting and incite the most approving nods and loving swoons, don't just pick any exotic on the market. Drive Italian and select a luxury car rental Italy service with reputation. The country's motorsport heritage, race engineering, and coach building craftsmanship are sources of great national pride for the Italian people, and rightfully so. There's nothing like driving one of the sexiest, best sounding, highest performing supercars in the world around its birthplace and homeland… Even better when that place is Italy.
Ferrari has become a global household synonym to Italian motoring. The prancing horse on a yellow badge and shiny canvas of hot red is an enduring symbol of the country's passion for power and beauty. Pick up the keys to your own Italian stallion and drive it to the Ferrari Museum in Maranello or to the Museo Enzo Ferrari in Modena for the ultimate fanboy experience. Alternatively there's Lamborghini, another icon of Italian exotica and extravagant driving pleasure. Take one of those bulls by the horns, or perhaps opt for the more luxurious VIP route and rent a Maserati. Either way, you and your sports car are in for an awe-inspiring road trip traversing famous roads like those along the Amalfi Coast, Lake Como, Cisa Pass, and Italy's wine country.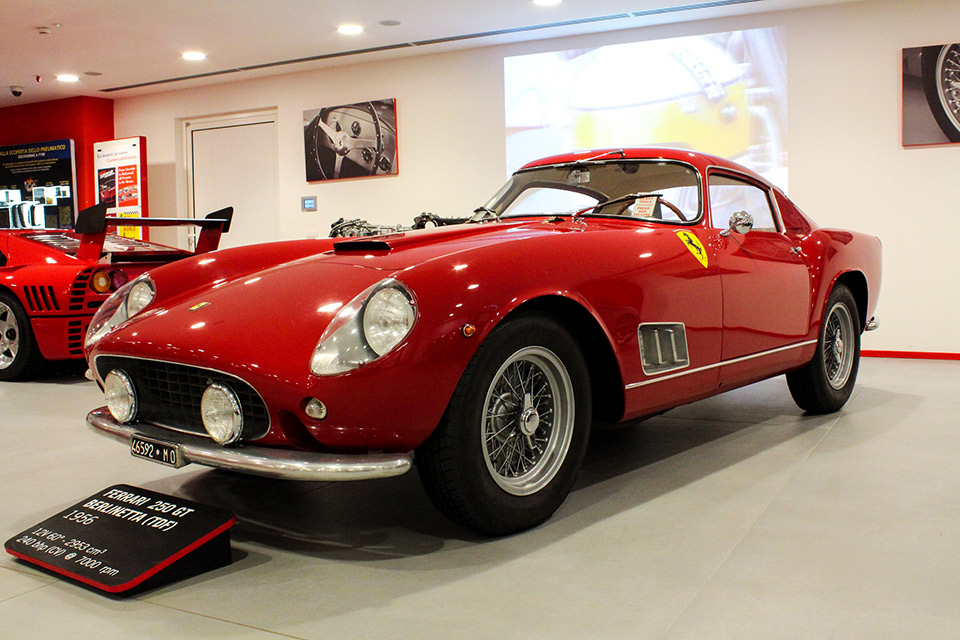 Italy is a Mediterranean haven for foodies and drink connoisseurs with its fresh ingredients, fine wines, and abundance of utterly romantic ambience. So rent a Ferrari and go taste the folk cooking of the Apulia region, eat white truffles in Piedmont, and discover why Emilia-Romagna is Italy's gastronomic capital. Have the best pasta in Tuscany or taste some renowned Sicilian cuisine. The Michelin three-star rated Osteria Franciscan in Modena is worth the trip as one of the most expensive and best reviewed restaurants in the world. For a nine-course meal, make a reservation at the other three-Michelin-starred spot in La Pergola, Rome. An ultra exclusive attraction would be Solo Per Due in Vacone as the planet's smallest restaurant with only one table seating two. Better yet, wine and dine against the breathtaking scenery of the Grand Canal's at the waterfront restaurant, Club del Doge in Venice. Plus renting a luxury car of Italian taste could be a perfect fit for these occasions.
For another way to get your blood steaming with that Italian passion besides cooking and driving their no.1 luxury car, Ferrari is to immerse yourself in the nation's football culture. Italians can get quite intense about their futbol, locally known as calcio, whether they're rooting for the national team together or fueling rivalries at the Serie A and Serie B levels. Grab tickets to a big game at Milan's San Siro stadium, or the Stadio Olympico in Rome. In Italy, your proclaimed loyalty to a team can never be broken, and you should find out where the fans of which team sit in a given stadium before you go if you know what's good for you. Going to a game of calcio is definitely not just for sports fans. You don't have to be big on football to want to see the spectacle of that cultural pastime. Watch from the comfort of a private VIP box, or get down right into the thick of it. It's an exhilarating experience and a kind of inspiring assault on the senses that will ignite you with that powerful Italian fire.
As you  can see Italy is a magnificent country and to be like Italian see remarkable history, taste cooking an probably the most important sit behind the wheel of their nation pride Ferrari.