Driving down the west coast of America is on many people's bucket list. Going from San Francisco down to Vegas there is so much to see and when the sun is shining and the surf is good, you wouldn't want to be anywhere else. Ideally I would have loved to do the tour in an open top Ford Mustang but due to bags, boards, and a lot of 'gingerness' in my skin I opted for a 4×4.
San Francisco offers exactly what you would expect from this eclectic city – friendly people, colorful streets, fascinating places to visit and a tremendous atmosphere. From the iconic bridge to the 49ers, San Fransisco is just one of the coolest places you will ever visit. Aside from the usual tourist traps and hippy inspired Haight-Ashbury there are plenty of bars and pubs to visit. Many travelers will talk of the cool modern bars and art scene but I decided to focus my tale on a different side. Whilst passing through I made an extra effort to visit the 'Pub Scene' of San Francisco.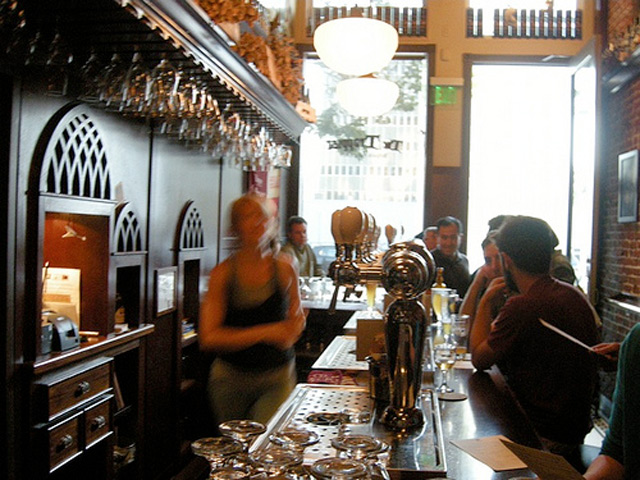 The Trappist Lounge
If you have ever been to Belgium, you will recognise this place instantly! It is probably the closest thing you will get to a Flemish style pub this side of the world, and the selection within will blow you mind. Although not exactly the most varied of choices, the actual quality of drink is nothing like you will find anywhere else in the State! Consider trying the 'Cuvee des Jacobins Rouge' it truly is a little bit special!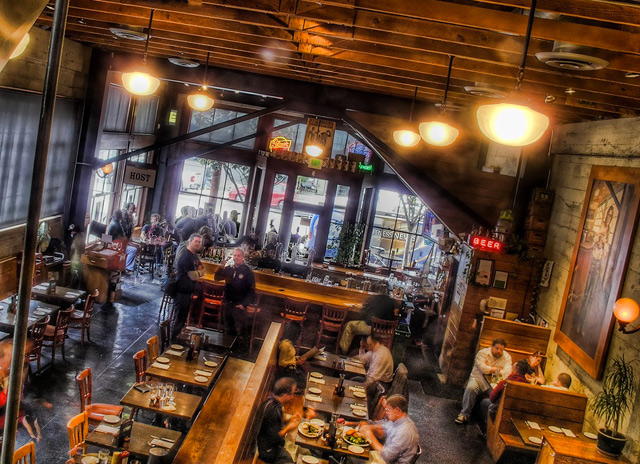 The 21st Amendment
You might be expecting to have to sign the American national anthem and sign the Declaration of Independence as you walk through the door, but fear not, this is no place for lunatics! The entire bar is built with the history of America portrayed in a slightly more colourful equivalent, and the beers inside are pretty much perfect with some very unique brews being sold in here, you can really find something to your tastes with such a selection available. Check out the Hop Crisis Imperial IPA, it's a pretty special drink and once you have one you will want more!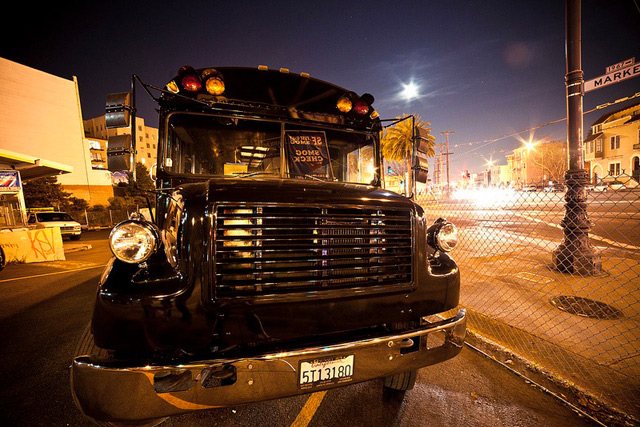 Brewtruc
Dear God, this is a fun night out. The Brewtruc is the American equivalent of the famous 'Boogie Bus' you get in the United Kingdom. In effect a kitted-out school bus with a ridiculous variety of clientele and beers, you can have so much fun on the Brewtruc! The owner himself, Hugh, tends to be present and makes the journey even more fun for everybody! You can take in the city from your alcoholic transport and the selection for beers, including the 'Arrogant Bastard', are well worth checking out. Perhaps for the more party going of us, this unique opportunity provides us all with the chance to just let go of some stream and really enjoy the town, while necking a few drinks back!
San Francisco is rife with pubs and good people, so make sure you give as many bars as possible a try, but having visited the place more than once, these are the three I really had the most enjoyment in! Feel free to get even more adventurous and just go on a bit of a bar crawl, but these three are good ways to get your night going strong!