Colorado is filled with cozy mountainside resorts to kick back and relax. With so many choices, it can be hard to pick which destination is the best place to plan your next getaway. So we took out all of the guesswork and narrowed it down to our top five Colorado luxury destinations.
Vail Village
At Vail Village, luxury meets the outdoors. This town is filled with mountain adventure spots to spend your days and upscale stores, restaurants, and shows to relax in the evening. 
Start your morning off with brunch at one of Vail's great bistros, or find a casual cafe for a local pastry. Afterward, you can spend some time touring the town's fashion stores, home decor shops, and art galleries.
The area also offers unique activities for travellers looking to try something new. Companies in town offer goat yoga and llama and lunch hikes to make your trip memorable. There's also skiing and hiking at the region's top resorts for a more traditional Colorado trip. 
To relax after a day's worth of activity, head to one of Vail's spas for some pampering. If you love live shows, you can also check out the Gerald R. Ford Amphitheatre. Every year, the outdoor venue hosts the Vail Dance Festival or the Vail Valley Music Festival. It's a one of a kind theater that's worth checking out regardless of if a show is playing.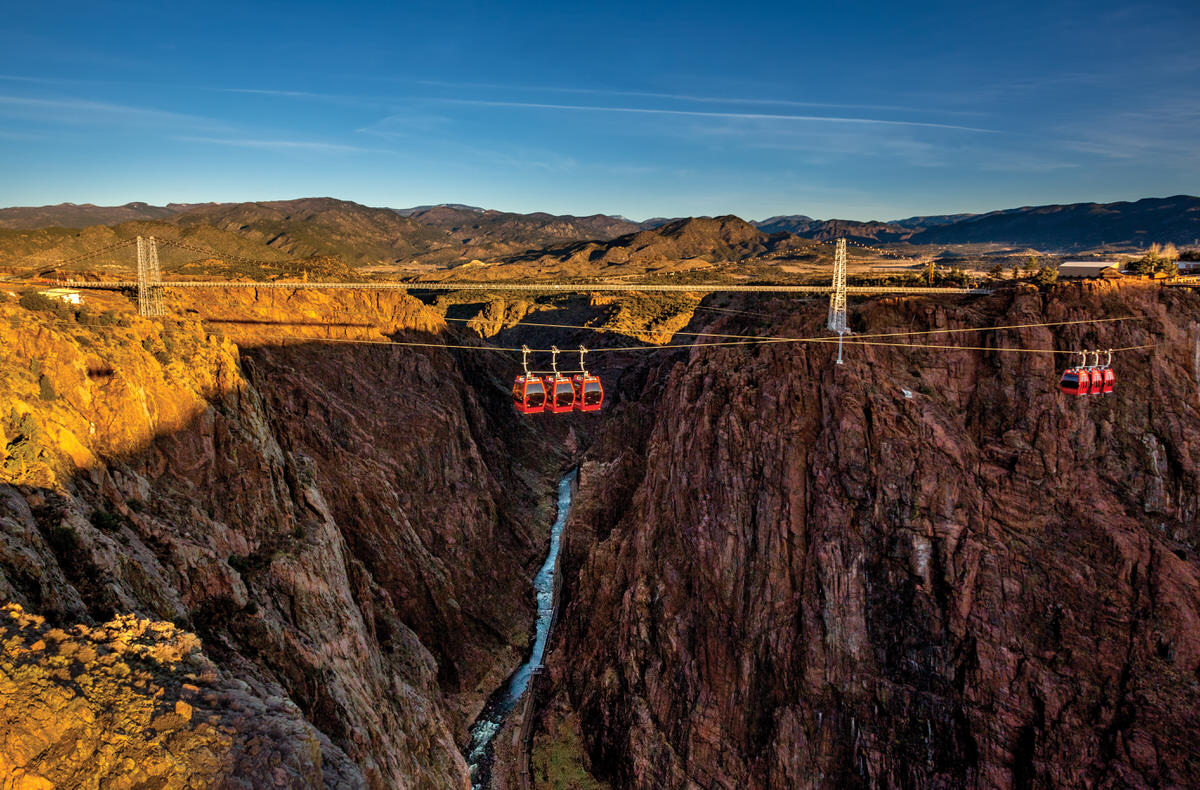 The Royal Gorge
The Royal Gorge area is nestled right along the southern part of the Colorado Rockies. The best way to enjoy this spectacular mountain range, therefore, is to stay right in the outdoors. Don't want to commit to camping? Try glamping near the Royal Gorge. This luxurious take on camping offers the remoteness and proximity to nature of camping but with the comfort of queen beds, electricity, and wifi. 
When you stay near the Royal Gorge, there are various relaxing activities nearby. At the Winery at Holy Cross Abbey, you can taste wine made by fermented fruit from local orchards and vineyards. You can also sip wine alongside fine dining when you ride first class with the Royal Gorge Route Railroad. If the luxury of the train ride isn't enough, the stunning views right outside your window of the gorge are sure to please.
If you're looking for an adrenaline boost, Canon City also offers some of the best whitewater rafting. The Arkansas River takes you right through the Royal Gorge!
Furthermore, the nearby city of Colorado Springs is home to many of Colorado's most famous natural wonders. From Pikes Peak to Cave of the Winds to Garden of the Gods, you can see them all in only an hour's drive away.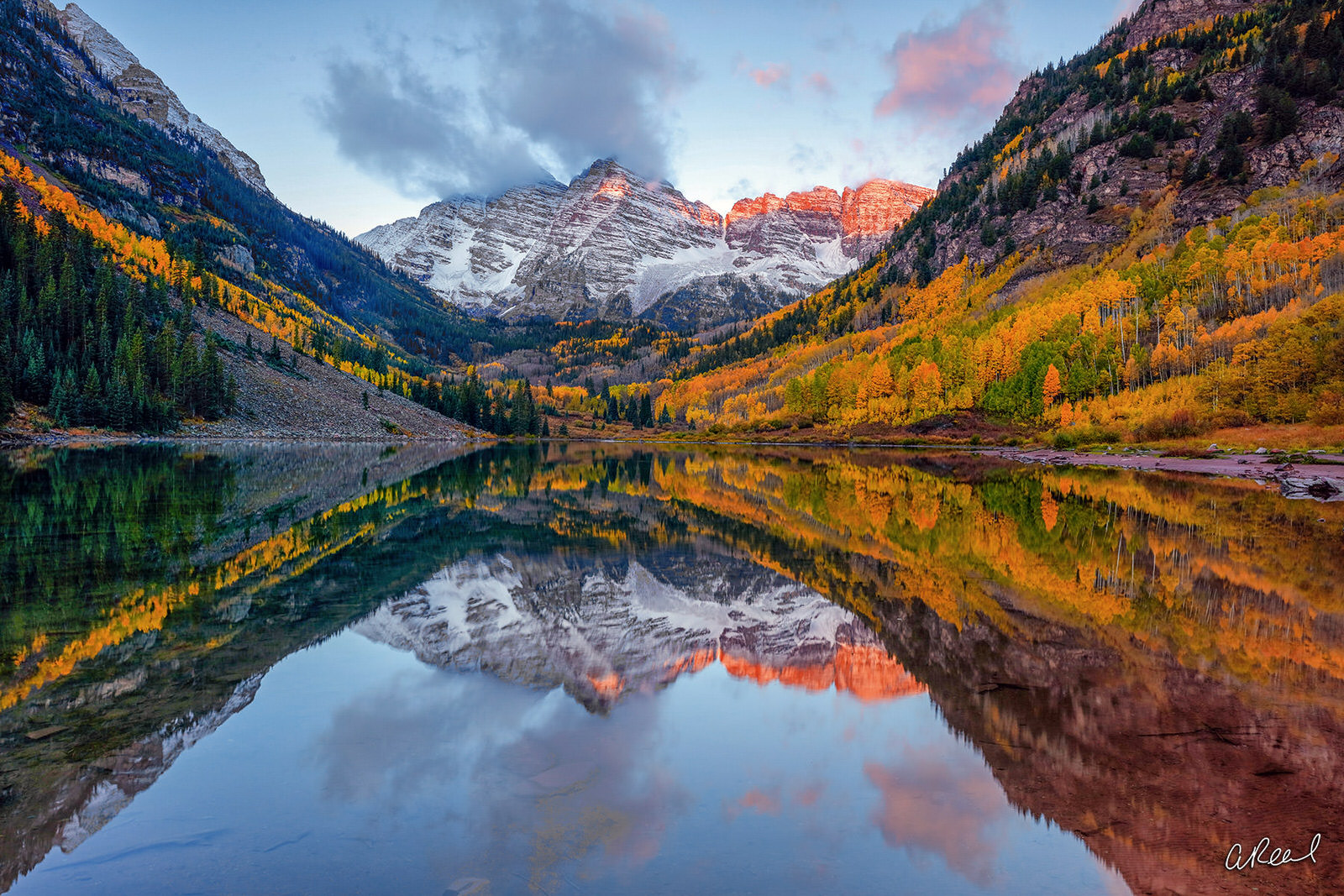 Aspen
Decades ago, Aspen was just another humble mountain town. In the past decade, though, Aspen has become a top luxury destination. 
For a classic Aspen excursion, drive up to the Maroon Bells. Pro tip: Go during sunrise to see the alpenglow as you've never seen it before. Afterward, stop by Paradise Bakery for one of their legendary muffins. You can also paraglide and whitewater raft nearby if the Bells leave you itching for more mountain views. 
If you're in the mood for a more easygoing itinerary, check out the local art scene. Visit the Aspen Art Museum or any of the local art galleries to see local paintings and sculptures. Another activity favorited by travellers is a visit to the Wheeler Opera House for a concert, movie, or show. 
If you fancy spending time outside without trekking through the mountains, you'll love the Aspen Golf and Tennis Club. This award-winning course is nestled right in the Rocky Mountains. We bet you can't get anything like that at home. 
End at least one of your days at the Aspen Taproom. Lounging around with a seasonal craft brew is a classic way to spend a Colorado evening.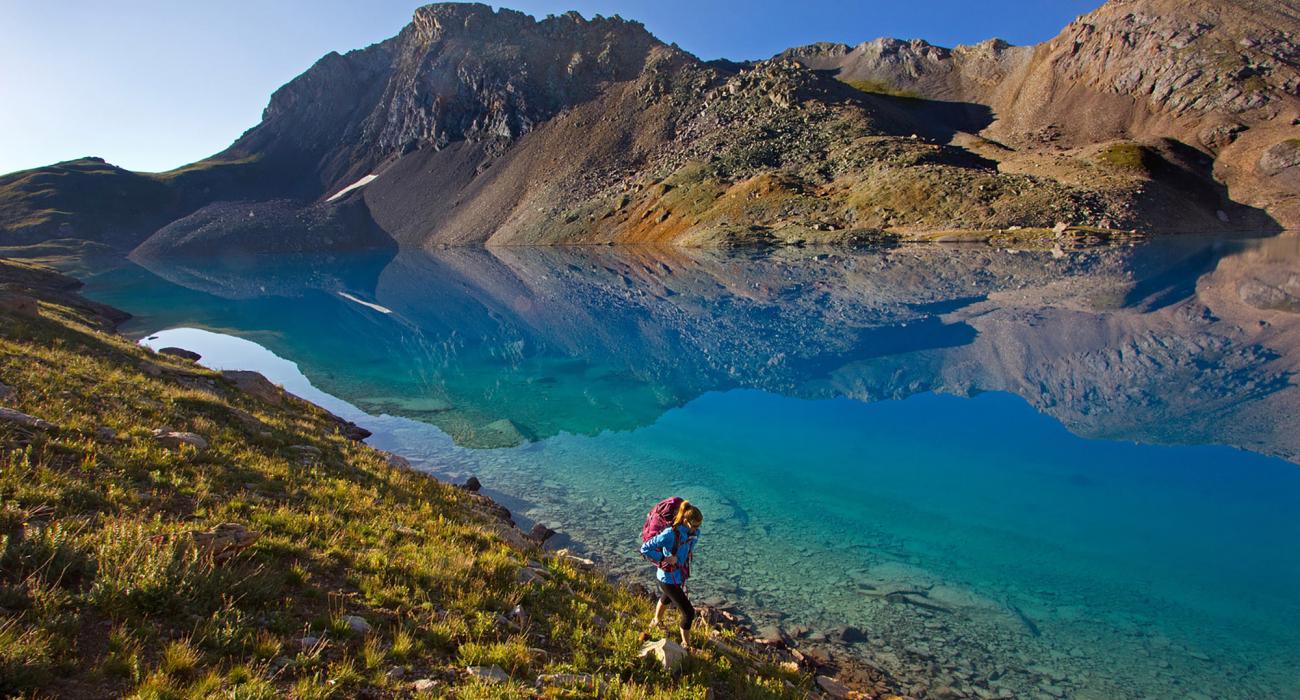 Telluride
If you thought the art in Aspen sounded unique, you should hear about the free-spirited art scene in Telluride! Or, see for yourself. The number of local art galleries in this upscale town is beyond double digits. Beyond paintings and sculptures, the city is also home to the famous Telluride Film Festival. Every year, award-winning movies make their debut in this small mountain town. 
To get a glimpse of Telluride before it becomes the luxury destination it is today, visit Historic Downtown. You can explore the town's past roots in mining and skiing. It's a charming walk down memory lane. Oops! We mean Colorado Avenue. 
A visit to Telluride offers access to stunning mountain views, as well. Take a gondola ride to see the town and surrounding mountains from new heights. At the top of the ride, there's access to hiking and biking trails to explore further into the high country. For another classic Telluride sight, hike or drive up to Bridal Veil Falls. 
While there are plenty of art and mountain top views to see in Telluride, we also won't blame you if you just come for the skiing. Up the glamour factor of your winter trip by staying at one of the many ski-in-ski-out lodges on the hillside.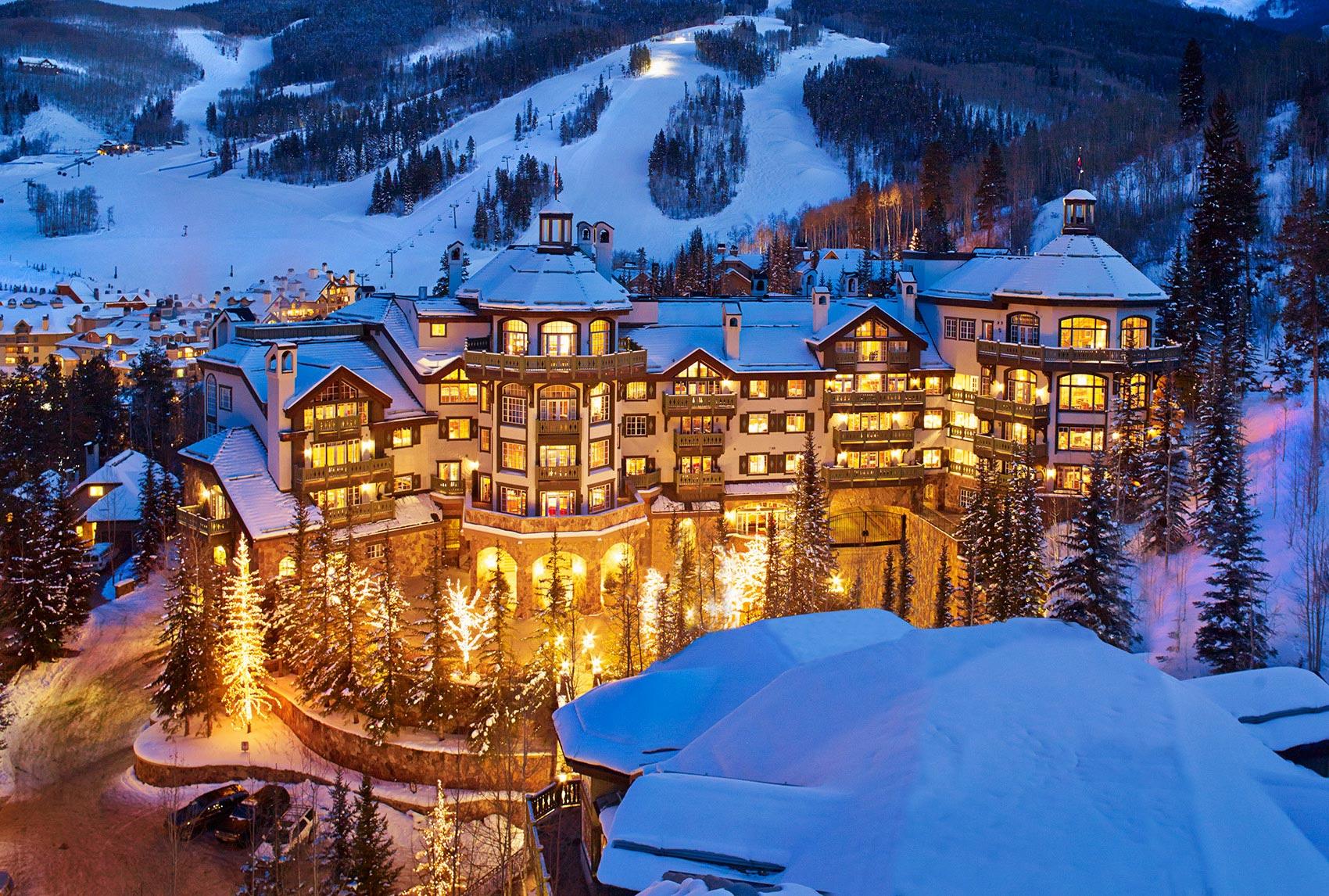 Beaver Creek
This past year, resorts in Beaver Creek copped three of the top twenty spots on Conde Nast Traveller's reader's choice awards for best Colorado resorts. Considering that Beaver Creek is one of the coziest spots in the Rockies, we aren't surprised. 
Plan your trip during winter or early spring if you want a winter wonderland. You can ski or go on a snowshoe tour during the day, ice skate at the Village Ice Rink in the afternoon, and then cozy up by a firepit for s'mores at night.
Beaver Creek makes for memorable summer trips, too. Your choices for nearby peaks to hike and bike are endless. And the Allegria Spa offers alpine-inspired spa treatments year-round. 

No matter the season, the Colorado Rockies are home to some of the state's best views and outdoor recreation. Colorado offers a balance of luxury and charm that you can't get anywhere else. The best way to experience them for yourself is by planning a stay in one of these ritzy resort towns.