Private jets are usually reserved for the richest of the rich and whilst I have been on chartered jets and personally hired aircraft (for sky diving) I don't think they truly count. When it comes to private jets however, it is always useful to know some of the advantages and disadvantages of them. Below, we look at a few of the private jets owned by celebrities, tycoons and even the President.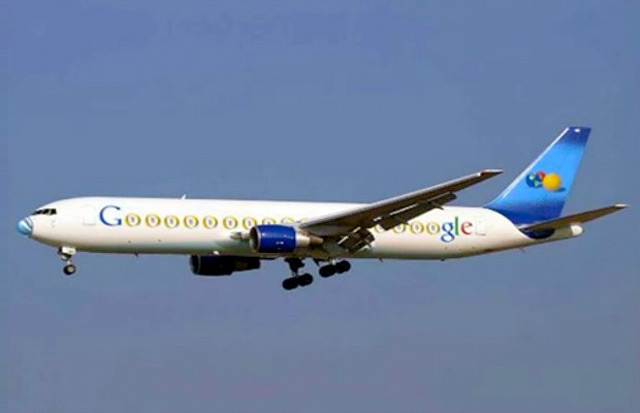 Larry Page & Sergy Brin: The Google Jet
The founders of Google, Larry Page and Sergy Brin, modified this $15 million Qantas 180-seater to a mere 50-seater. Not much is known about the interior due to the very private nature of the owners, but we do know that it was designed by renowned airplane interior designer (yes, that's a real job) Leslie Jennings, whose previous work includes the jet of Microsoft's own Paul Allen. Unsurprisingly, it was one of the first jets with on-board WiFi, so anyone can do in-flight Google searches.
Advantage: Location, location, location. Having paid NASA another $1.3 million for their right to park just up the street from Google HQ at an old military complex, their ride is just a stone's throw away.
Disadvantage: Bedroom disputes – reportedly, Brin prefers king size beds while Page prefers hammocks.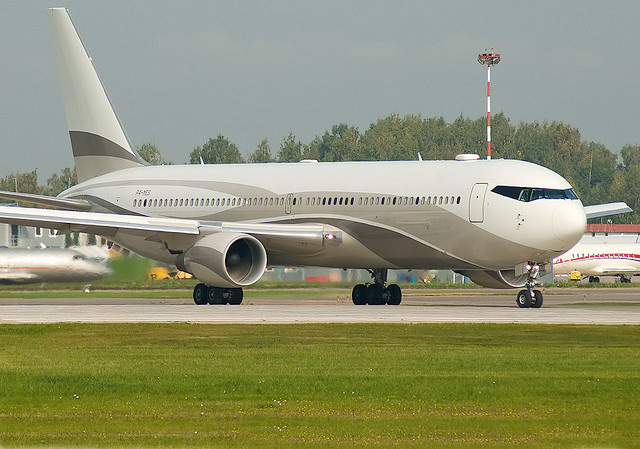 Roman Abramovic: The Bandit
Roman Abramovic, the famous Russian oil tycoon and owner of Premier League team Chelsea FC, owns a Boeing 767-33A sometimes known as "The Bandit" – presumably referring to the cockpit paint detail and not to Abramovic's business dealings. In true Russian style, its plain and unassuming outwardly appearance has a couple of surprises in store; namely, a host of military grade equipment for defence purposes, as well as a chestnut and gold interior.
Advantage: Super-safe, could take on an army
Disadvantage: Still won't help Chelsea win the Premier League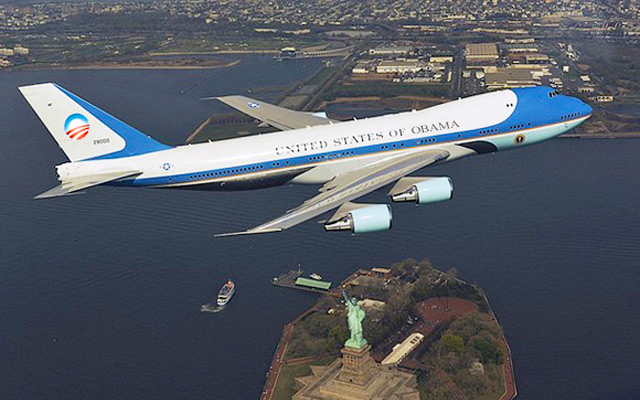 Barrack Obama: The Air Force One
Technically, the title is misleading. The Air Force One is a signal call for the plane carrying the President of the USA and does not refer to a particular plane, plus no individual owns the plane – the USA does. Nevertheless, it is Barrack Obama's privilege to frequently use a stunning Boeing VC-25A with all the trimmings you could think of. Every eventuality is planned for: an inbuilt TV studio and communications system means he can make an address if necessary, there is a staffed medical area equipped for surgery, and it is immune to the effects of a nuclear blast, which would usually render electronic systems useless.
Advantage: 19 TVs and a gym means this is a perfect time to enjoy a workout and then relax with a film
Disadvantage: …but 87 phones and a conference room means he'll never get the chance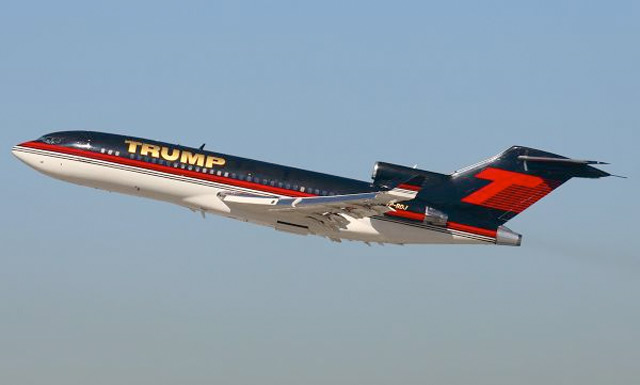 Donald Trump: The Trump
Who needs subtlety when you're Donald Trump? No, what you need is a Boeing 757 with Waterford crystal lamps, gold livery and gold-plated buckles on the seatbelts to really project understated elegance. This private jet also comes equipped with multiple conference rooms, a master bedroom and a luxury dining area. It can hold 23, but it has its own VIP area for the select few who feel uncomfortable flying around with the other riff raff on this $100 million dollar aircraft.
Advantage: The big, uncompromising "Trump" marking on the side of the plane means everyone knows the businessman is in town
Disadvantage: Hasn't got that fresh, new feel – it's a second hand jet bought from Paul Allen. Thrifty!