Luxury riding safaris are one of the most indulgent and spoiling way of taking a safari. They are limited to only good riders, since you are always riding amongst big game and never know when you might need to gallop out of trouble.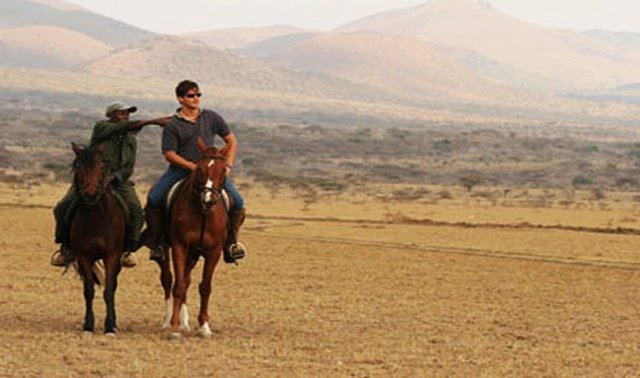 Of course this is what appeals to most of the clients on a riding safari, the knowledge that danger could be around any corner. Of course you are with the most experienced guides and rangers so in actuality they will be able to get you out of any situation, as will your horse, but it's the illusion, which makes it so exciting. The first great explorers of Africa were on horses, which also adds immensely to the romanticism of it all.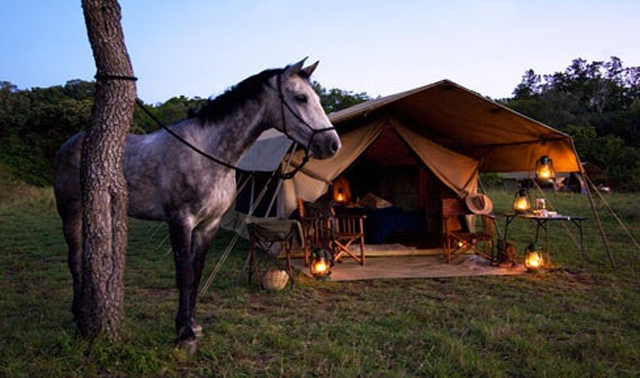 If you are not an accomplished rider but want to take a riding safari there are options. Ol Donyo Lodge in Kenya has horses for every ability and you can spend a few days having lessons before riding out into the bush on your favourite trusted horse. Horizon Ranch in South Africa doesn't have dangerous game so you can ride there out into the wilderness and feel safe. Of course the best known method of riding safaris is the accompanying mobile safari. Some of these are extraordinary – take the Singita Mobile Safari in Grumeti, Western Serengeti, Tanzania. The area itself is breathtakingly pristine and the mobile camp also lives up to its Singita name, it is quite extraordinary. Riding across the Serengeti plains with lions and plains game is amazing, followed by near Michelin starred food and a mobile camp which is more luxurious than most permanent camps.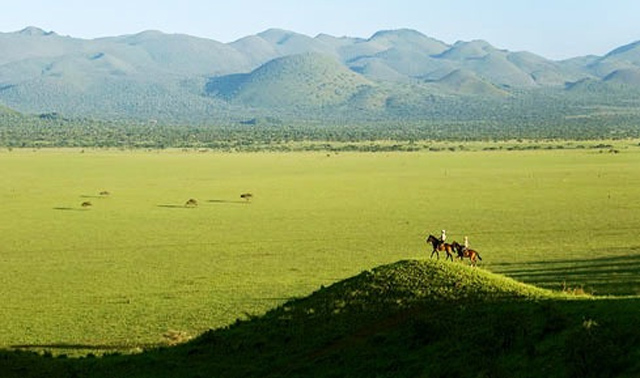 Ol Donyo Lodge in Kenya also run a very good mobile riding safari which heads out into Amboseli and the Chyulu Hills, a vast wilderness which is relatively unexplored. If you want to gallop alongside the Wildebeest then there is no one better than Gordie Church of Safaris Unlimited whose quality horses and unrivalled knowledge of the bush (he is Kenyan himself) make for a life changing safari.