Every aspect of your wedding has been planned to perfection, the floral arrangements have been ordered, you found the most amazing dress, and you even lucked out on a great venue for your ceremony and reception. All of the appointments, headaches, and long nights planning your big day have paid off. Your mind is finally free from stress until you remember one major detail—your honeymoon. 
Picking the perfect honeymoon spot can seem like a daunting task. After all, you only get one chance to make the right choice. For those couples looking to enjoy the outdoors, views, architecture, activities and more, one factor plays the biggest of roles: the weather. 
The last thing you want is to get "rained out" or deal with looming storms when trying to celebrate your newly minted marital bliss. But where should you begin?
There are so many unique, beautiful places around the world to vacation with your soon-to-be-spouse that you've been dying to explore, but which one is best? If you're feeling overwhelmed with planning yet another part of your wedding, no need to fret. This guide will help you pick the best place to honeymoon based largely on the best weather so you can enjoy quality time with your loved one and not worry about Mother Nature getting in the way. 
Below we've detailed some of the most popular honeymoon destinations for newlyweds, and the ideal times to visit so you can enjoy pleasant weather your whole vacation. We also included seasons to avoid if you're not looking to get caught in a hurricane or a monsoon (obviously, right?)
Without further ado ladies, in no particular order…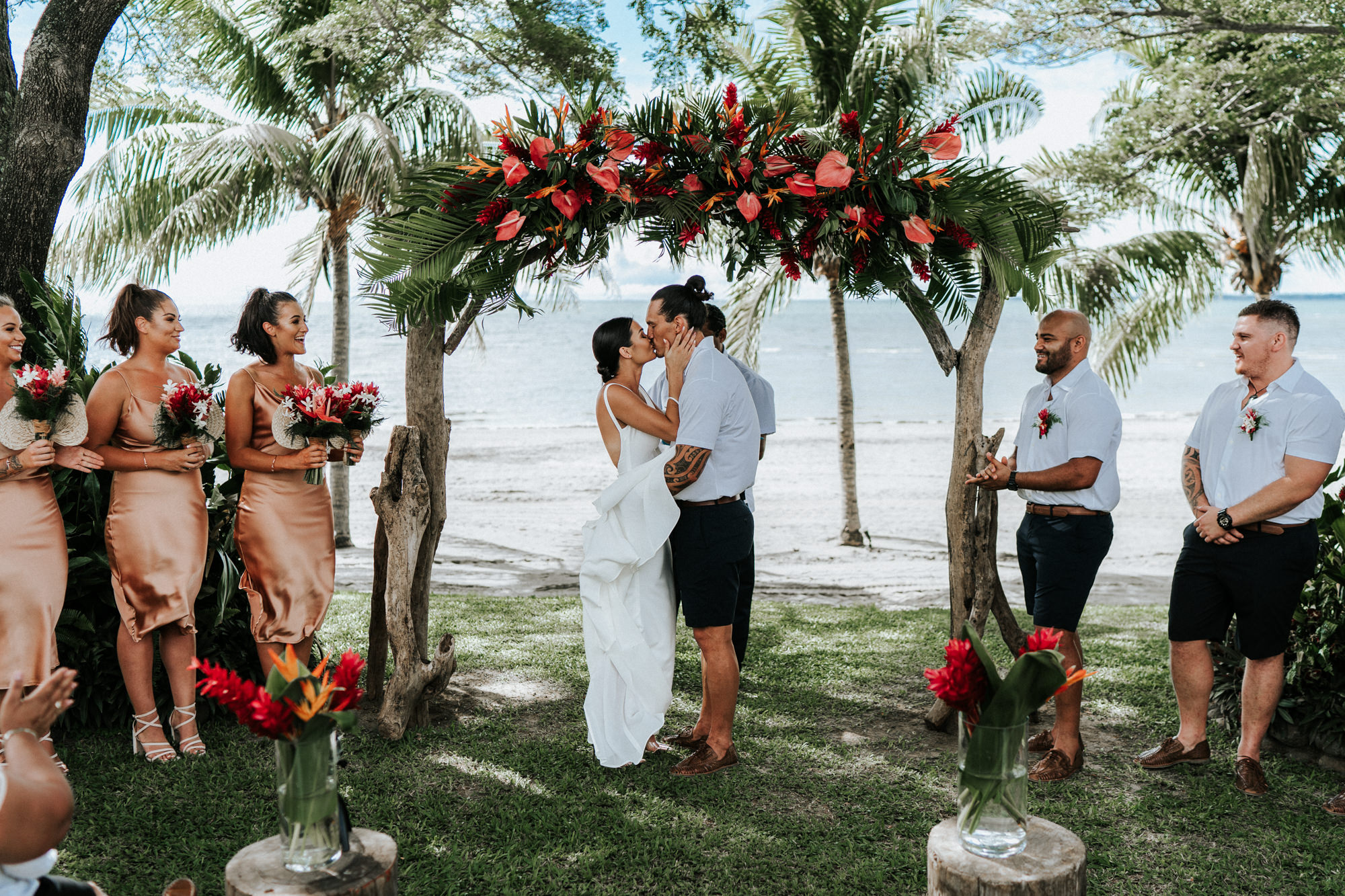 Majestic Fiji
If relaxing under a coconut tree on a sandy beach sounds like heaven after hectically planning a wedding, Fiji just maybe your dream honeymoon spot. The best time to visit is during the winter (dry) season, which runs from May till October—perfect if you're having a summer wedding. You can expect 80-degree balmy weather so you can go snorkeling, surfing, and take in the spectacular sunsets. You may want to avoid Fiji's wet season which starts in April and ends in November. This time of year means lots of rainfall and a higher risk for tropical storms like cyclones.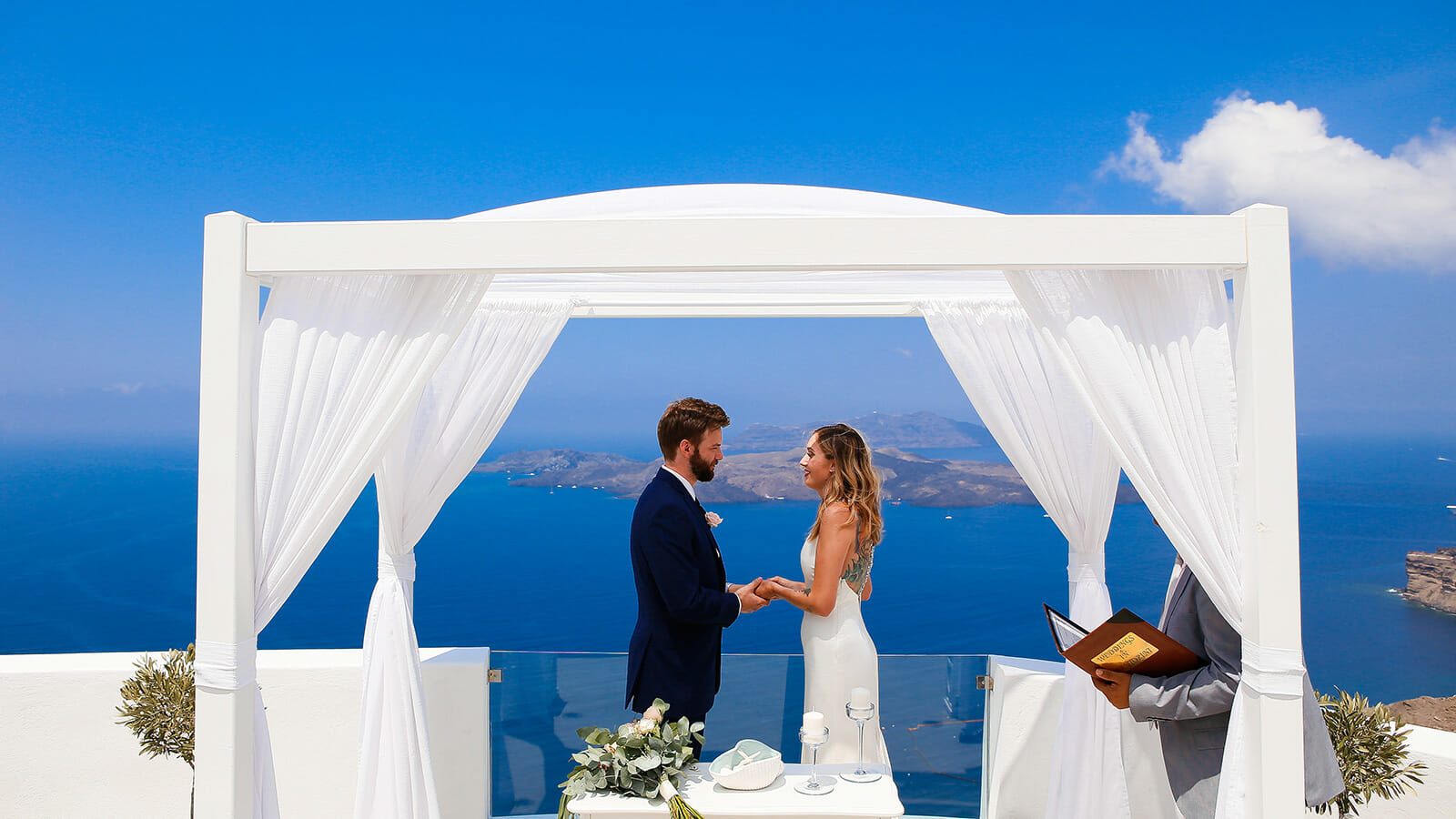 Historical Greece
If you want to get lost in the streets of Athens, learn about ancient culture, or walk along the sparkling coastline of Santorini, make Greece your post-wedding getaway. The best time to visit is May and June if you want sunny weather that isn't too hot like the steamy months of July and August. If you'd like to go at a time that has fewer tourists, opt for the beginning of the fall (September-October) the weather will still be pleasant.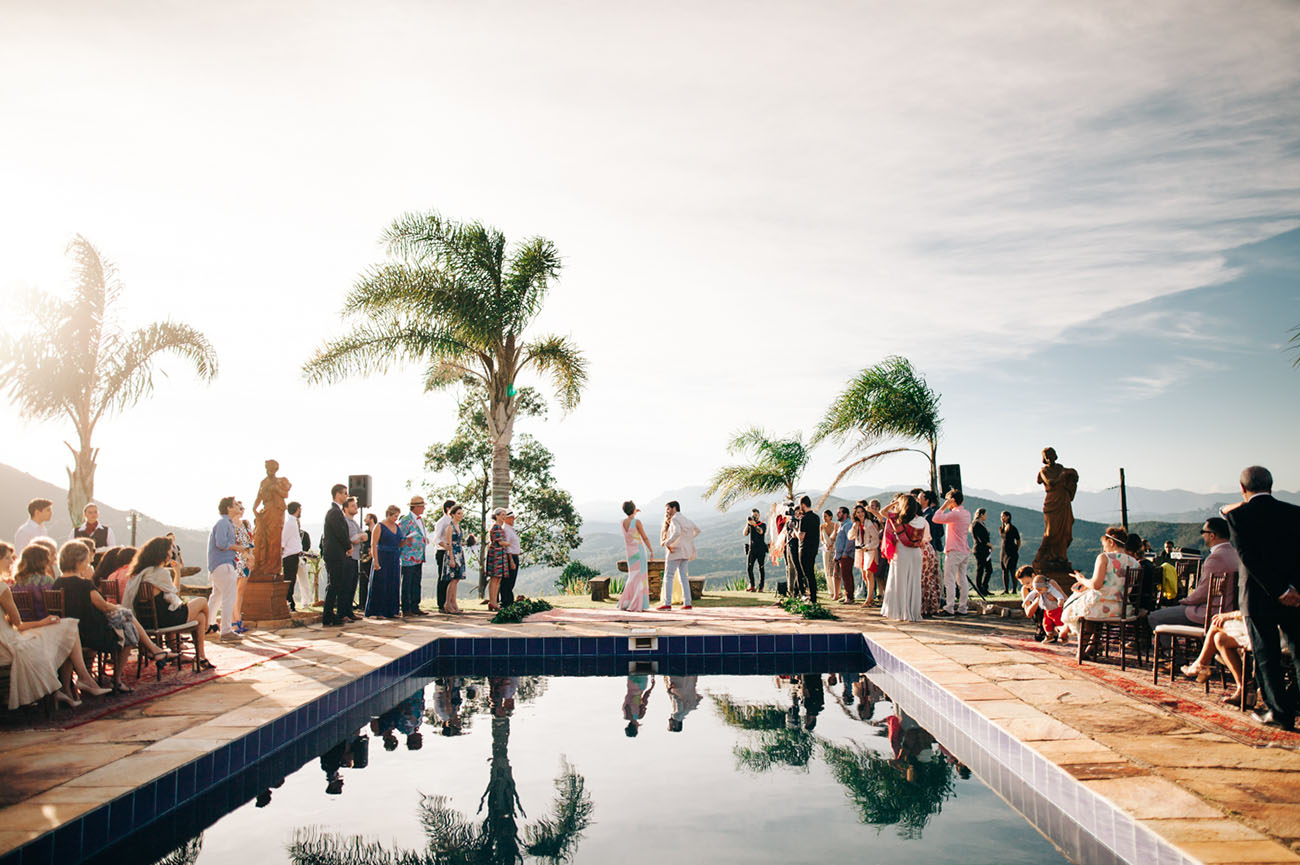 Lively Brazil
Brazil has a great year-round climate with amazing nightlife, festivals, and breathtaking sights like the majestic Christ the Redeemer and Sugarloaf Mountain. To avoid rain, you should plan to go to June-September for moderately warm weather and optimal sightseeing. There are some great festivals that take place during this time like the June Bonfire Festivals (Festas Juninas) or Brazil's Independence Day to enjoy firework displays.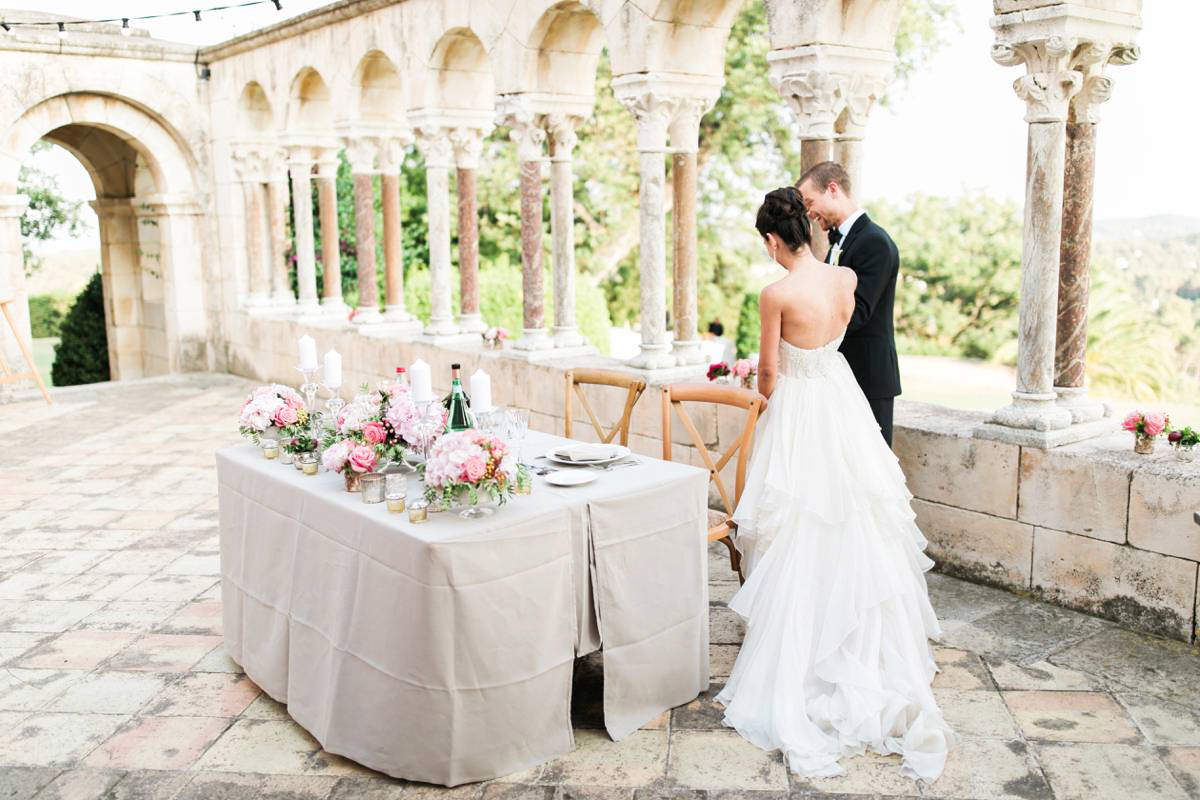 Romantic France
What better place to honeymoon than France? Paris, the city of love, is a popular spot for newlyweds to spend some romantic alone time and enjoy some great French cuisine in a cozy bistro.  Cruise along the Seine river and sip some wine or explore attractions like the Louvre Museum and the infamous Eiffel Tower. Plan to go during the summer months from June until August for weather averaging around 80 degrees and plenty of sunshine.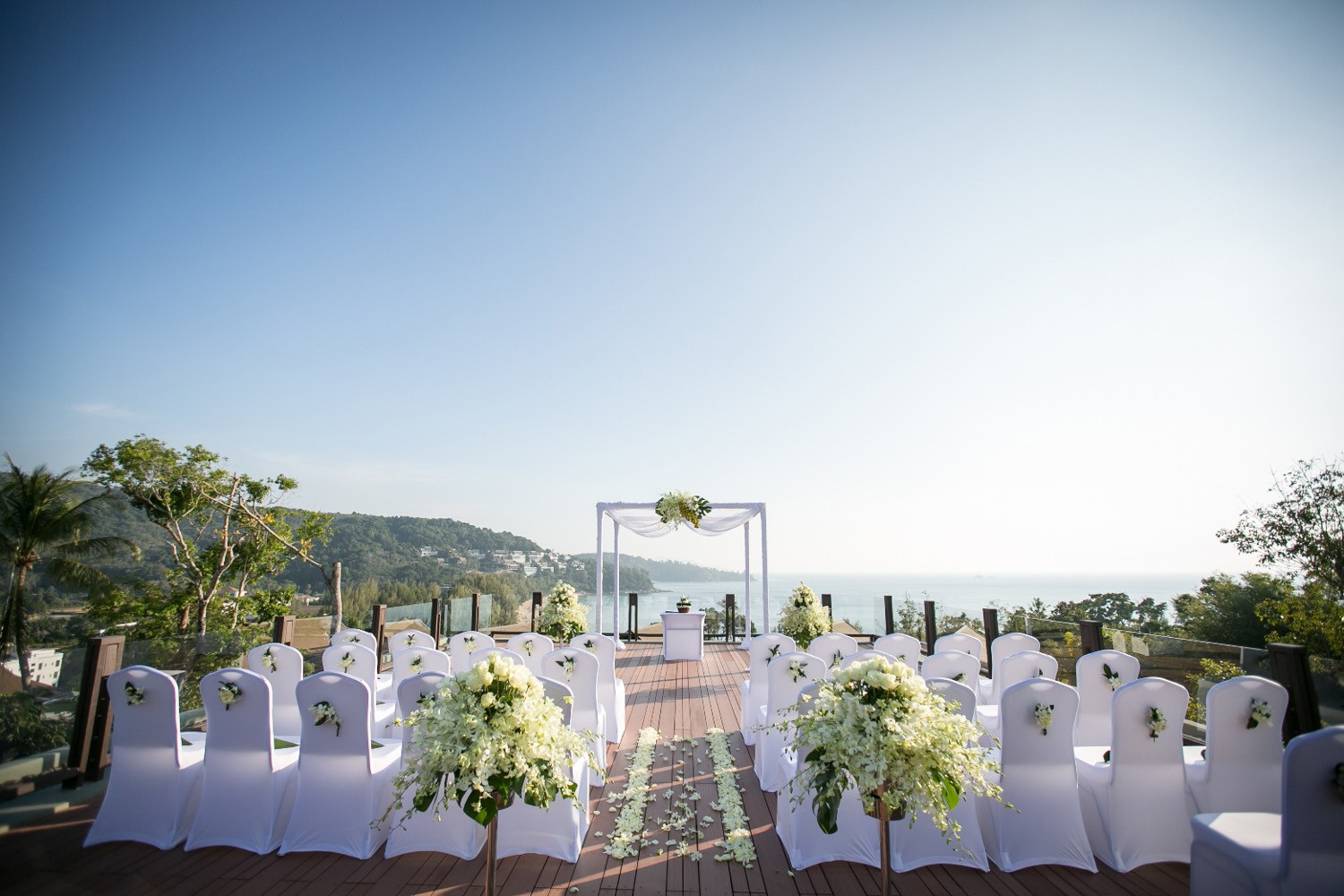 Tropical Thailand 
Thailand is an affordable vacation destination that gives honeymooners one of the greatest tropical experiences. Enjoy a relaxing massage, savor the most authentic Pad Thai, and laze around on the beach before going on an elephant ride. If you'd like to spend most of your time relaxing beachside and going on hikes, plan your trip to Thailand during winter (December until late February). The humidity will be much lower and the weather will not be unbearably hot. If you don't want to get caught in a monsoon with your sweetheart, don't plan your trip from July-October.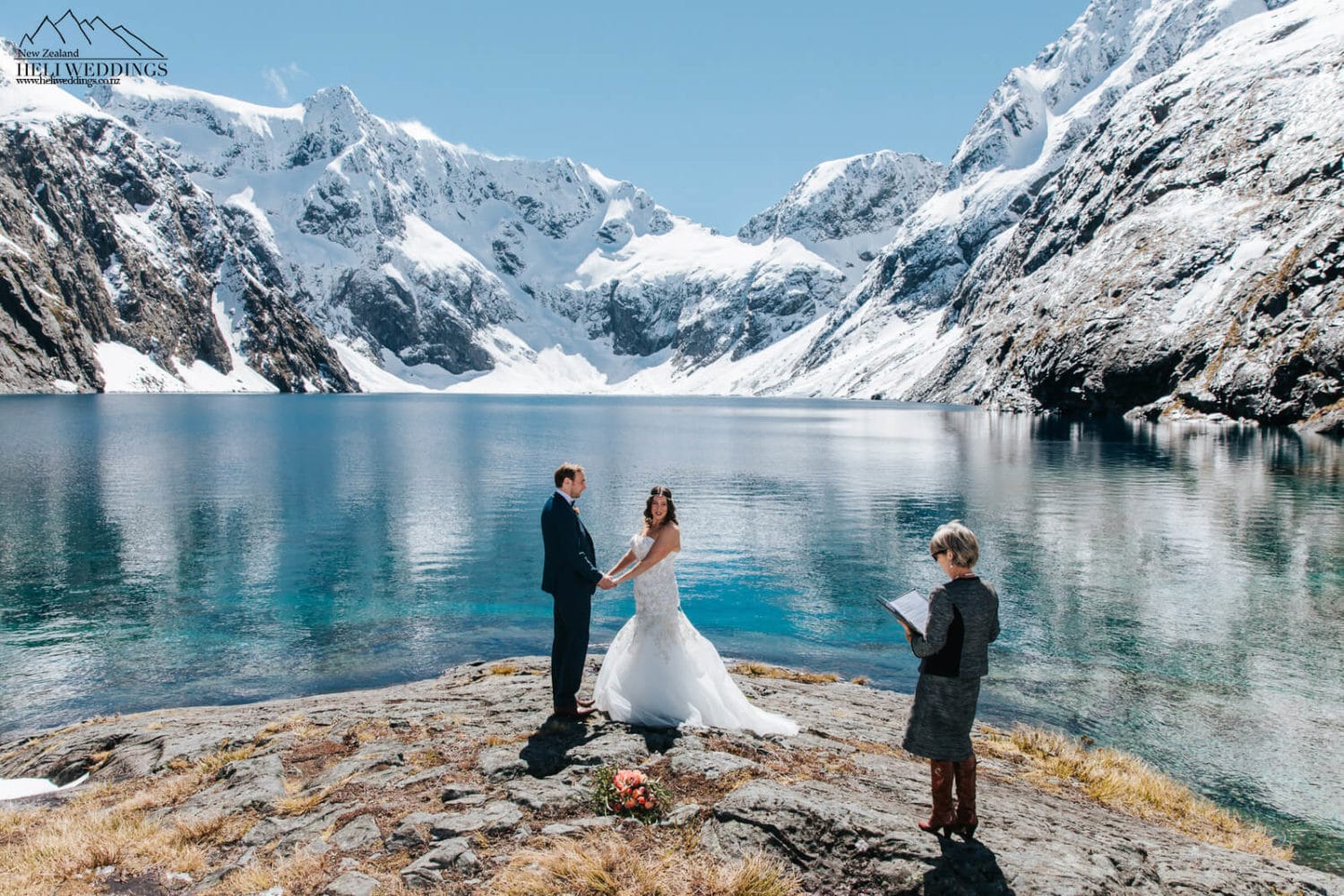 Breathtaking New Zealand
If your wedding is during autumn, New Zealand is the perfect place to go for warmer weather. Winter in New Zealand is warm since it sits below the equator. What better way to celebrate Christmas or New Year than with bright sunny weather? New Zealand is great for outdoor enthusiasts who enjoy hiking, sighting wildlife, or cycling. If your wedding is in the summer above the equator, you may want to pick another spot to avoid chilly weather. Snowfall begins in June-July and can last until August. 
Celebrate your Marriage by Honeymooning where the Weather is as Comforting as your Partner
Nothing can ruin a honeymoon faster than bad weather. While you can never totally predict Mother Nature, you can plan ahead, planning our trip around seasonal changes and storm seasons to give us the best chance of a honeymoon with clear sunny skies.