With its rocky coastline studded with picturesque towns and villages, Liguria, or the Italian Riviera, makes for an idyllic Italy yacht charter destination.  This crescent-shaped coast is divided into two by the port city of Genoa – to the east down to La Spezia lies the Riviera di Levante, or Coast of the Rising Sun, and to the west as far as the French border is the Riviera di Ponente, or Coast of the Setting Sun.  Discover all the highlights on your yacht charter – Italy awaits!
Explore Liguria on an Italy yacht charter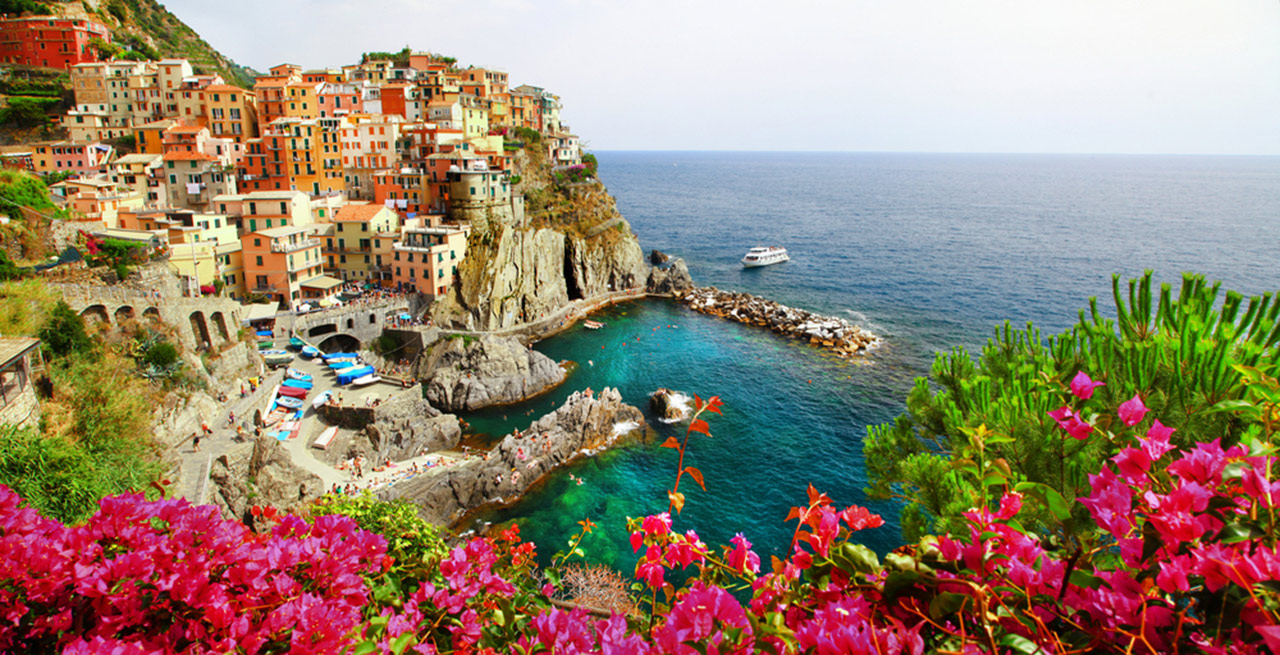 The Riviera di Levante
A must-see during any Italy yacht charter are the Cinque Terre, a UNESCO-listed region of five picturesque fishing villages – Monterosso al Mare, Vernazza, Corniglia, Manarola and Riomaggiore – that hug the rocky coastline at the southernmost end of Liguria.  
Only accessible by foot, train or boat, each village is an idyllic step back in time, with colourful houses clinging to steep terraces, narrow shopping streets, and best of all, no traffic or fumes.  There are plenty of restaurants and cafés in each village, but if you're looking for something more casual, buy a paper cone of deep-fried seafood and eat it al-fresco, perhaps on the rocky shore at Manarola, watching brave revellers jumping off the steep rocks into the azure sea below.
Many arrive expecting a gentle coastal stroll from one village to the next, but this is serious hiking territory, certainly not suitable for designer sandals or even flip flops! To experience this part of Italy, yacht charter is by far the best way to travel.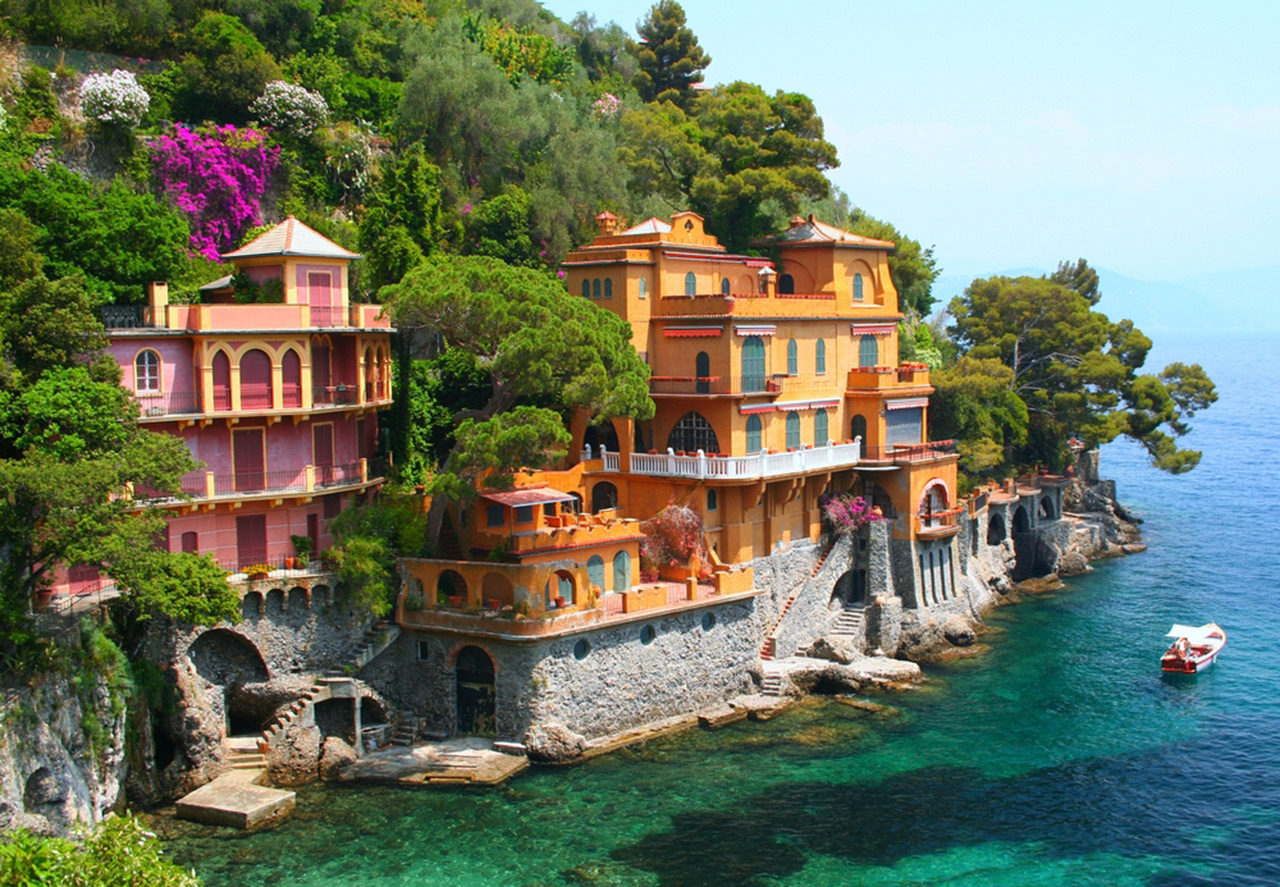 Other Must-Sees in the Riviera di Levante
The enchanting village of Porto Venere lies within its own natural park, and nearby, the islands of Palmaria, Tino and Tinetto offer wonderful snorkelling and diving.  Near the old port city of La Spezia lies Punta Corvo, one of Italy's most beautiful, unspoilt and inaccessible beaches, which is most easily reached by yacht charter around Liguria.
Don't miss Portofino, where many wealthy Italians, including fashion designers Dolce and Gabbana, own holiday villas. Exuding old-world elegance, it boasts chic boutiques and fabulous al fresco restaurants, yet the vibe is still relaxed and casual.  The Portofino Marine Park offers some wonderful snorkelling and diving, a highlight being the submerged bronze statue, Christ of the Abyss, deep in the bay of San Fruttuoso.     
Less glitzy than its neighbour is Santa Margherita, a lively summer resort that has an excellent fish market.  Don't miss its signature dish of Gamberi Rossi, or red prawns.   For snorkellers and divers, there are underwater caves and grottos around the reef of Punta San Michele di Pagana.  
The harbour town of Rapallo has cobbled pedestrian streets, beautiful churches and colourful houses, and its wide promenade boasts several renowned restaurants.  For a spectacular view of the surroundings, take the cable car up to the pilgrimage site of Nostra Signora di Montallegro.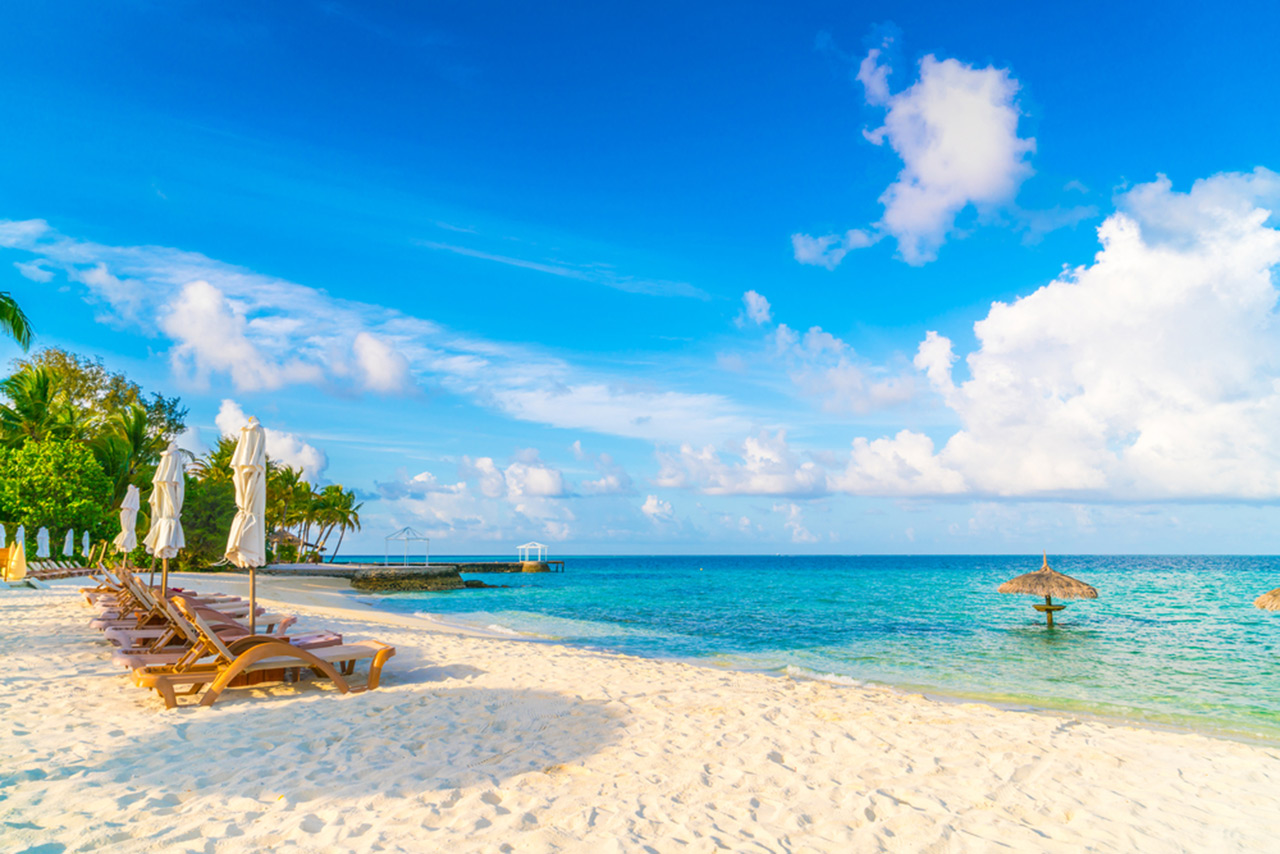 The Riviera di Ponente
The west side of the Riviera is much quieter and less flashy than its neighbour, but it still has bucket-loads of charm.
The vintage resort of San Remo, with its Art Nouveau casino, 12th-century cathedral and flower-filled promenade is a worthy stop-off on any Italy yacht charter.  Its 17th-century fort dominates a historic centre full of charming piazzas and characterful terraced houses.
With three kilometres of sandy beach, the resort of Alassio is a firm favourite among sunseekers, as is Finale Ligure, where the pretty old town lies adjacent to the beach and its palm tree-lined promenade.  
Don't miss Albenga, the city of a hundred spires, with a well-preserved Roman centre and several medieval towers, making this a fascinating stop-off.  Nearby, there's wonderful snorkelling and diving around the tiny island of Gallinara, a natural reserve.
Whether you choose the coast of the rising or setting sun this summer in Italy, yacht charter makes visiting otherwise inaccessible villages and beaches so much easier.  From the fabled Cinque Terre to San Remo's restrained elegance, no matter where you go during your yacht charter, the stunning Ligurian coast cannot fail to delight.