The United Kingdom has a lot to offer the weary traveller or a family in search of culture and excitement. We have some historic and intriguing cities for visitors from all over the globe to experience. Though lots of people head off into the sun for a beach holiday in the summer, it is worthwhile taking a few weekends a year to jump on the train and explore some fascinating places. Here are a few recommendations for destinations that will excite and thrill you.
London
The capital city comes first on the list of places to visit. If you want to know where to find most of the money in this fair isle, look no further. I advise you to stay in the heart of the city and explore London from Secret Hotels. It will save time on travelling from the outskirts for your excursions. Here are a few must-see attractions.
The London Eye was constructed to celebrate the turn of the new millennium, but it remained as a permanent feature. I advise you to book in advance because there is always a long queue as visitors try to get a bird's eye view of the marvelous cityscape. Be aware that it is not cheap; a family ticket will cost about £120 ($188).
The Natural History Museum is one of the most popular attractions in London, and it is free to enter. You will discover extensive displays from all over the world. They just assembled their new display; a complete skeleton of a Stegosaurus. It will take a long time to get around all of the exhibits and your children will enjoy learning all about the natural world.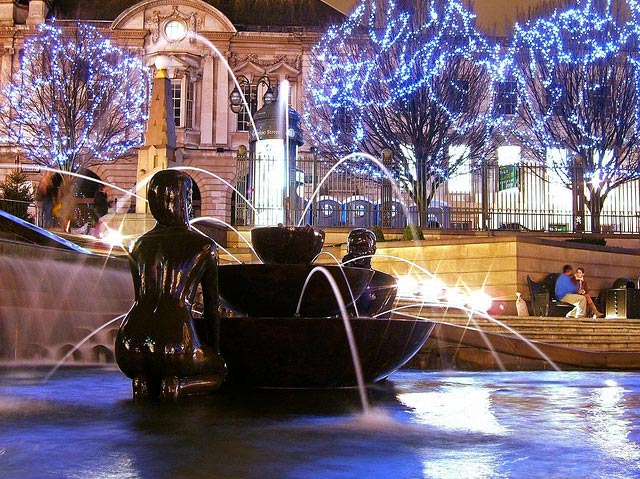 Birmingham
Birmingham is the country's second city, and it is home to the National Sea Life Centre where your kids can learn about all things aquatic. If you go in November, you can explore the german market, but thousands of other people attend, and it becomes a crowded place. You will find several theatres, such as the world famous Hippodrome where you can enjoy a professional performance to delight your children.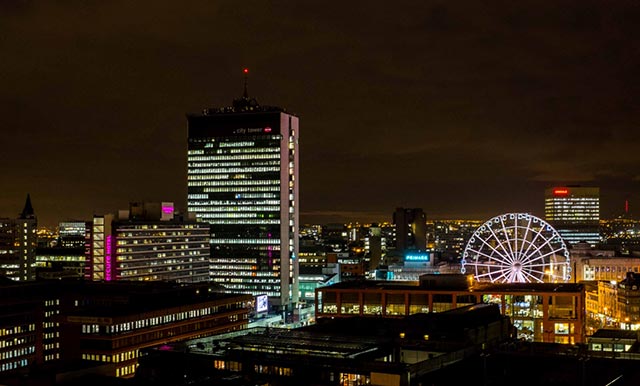 Manchester
Manchester is home to The Beatles, Oasis, and many other famous pop and rock groups that produced the best of British music. It is also home to the longest running television program in the world. Visit the set of Coronation street and see where the cats and crew weave their magic. Then head off to the Trafford Centre for a spot of retail therapy. You could take a family trip to the Sea Life centre to experience sharks and thousands of other creatures first hand. Manchester also has a museum that covers four floors, so allow plenty of time to explore it.
There are rail links between all of the big cities, so travelling to them is easy. It isn't worth taking to the crowded roads these days when you can ride in comfort with someone else at the controls. City life is fascinating, and your children will miss out if you don't take them on an adventure to see what all of the fuss is about. Open their eyes to a world of possibilities and let their imagination do the rest.